Few Updates on The Last Few Days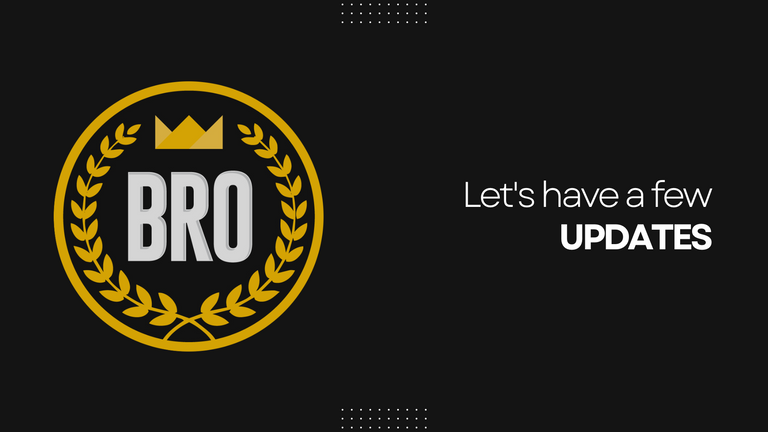 Roadmap
I'd like to start off by showing you the roadmap we presented everyone with a couple of months ago. Our destination for the next year and beyond. We've actually completed this year's already as you can see below: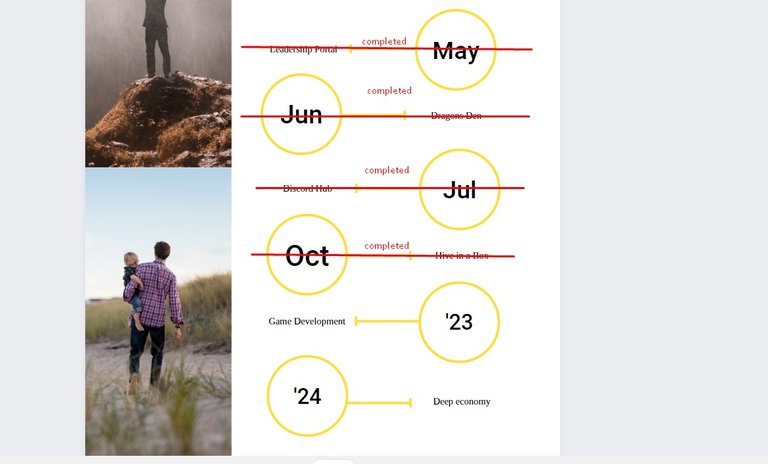 May, June, July, and August have all been built, worked upon, and we are now in the testing and revising phase. If you don't know what this is, then to explain it clearer we have taken our services to other projects and people and are currently making improvements to the way we do business.
So far we have had four projects list in the dragons den, we've worked with two projects on our hive in a box (baas), and we've successfully created a hub of likeminded projects in our team server. Going good!
The assets prediction has been different of course, these are taking time to complete as it involves raw Hive (usd) being pumped into our fund -- which takes a little more time to grow and is not synonomous with people power. Not at the moment, anyway.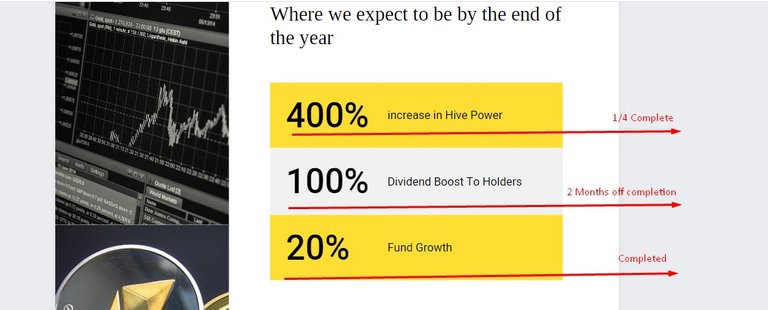 As you can see we have increased our Hive power by 100% so far, and have another 300% to go. Since this was only made a few months ago, and I expect our financial predicament, and the bear, to get a lot better I expect to see at least a 400% boost by the end of the year.
I am around 2 months off completing boosting our hive dividends. I am in several projects right now that I'm growing our pot, and I plan to start releasing these when our pot is significant. Dividends are not the best right now as we suffer in silence as the bears come to town. However, I am silently growing in the background. Please don't assume I am just sitting on my thumbs wishing for things to get better. I am taking action (as I usually do).
20% fund growth is self explanatory seeing as we have already grown our hive power by 100% and I made the conscious decision to focus more on building hive too.
All in all, stable. Which is a good thing when people are doubling down on their $11,000 btc predictions.
Pools
Earlier today @neoxian and I created a neoxag:BRO pool. This means that you can swap your BRO for neoxag, or swap your neoxag for BRO. Him and I added BRO and neoxag to the pool as well as rewards. You are free to add to the pool as well!
Please also make sure that you understand impermanent loss before you add to any pool. This means that if someone swaps all the BRO out for neoxag then you could lose your neoxag stake, and the exact same can be said if someone swapped out all their neoxag for BRO, then you'd lose your BRO -- just make sure that you understand the risks before you do so. @neoxian and I will be regularly adding rewards to the pool so people that add will be rewarded. @bala41288 is also researching whether you can still receive your weekly rewards when delegated to the pool.
I must admit, if bala comes back to me and tells me that he can fix it so people can add BRO to pools and their rewards wont be affected then I will also be creating a BRO:Cine pool in the future. I really liked the idea of swaps. It really adds many new ways to utilise your token.
Community
We have a new community. I've yet to be active in there because I've been so busy with other things in real life that I haven't had time to actually sit down and read the posts, but I will get right on that after I've written this. You can use us by easily using the tags #mancave or #men or #man - #menofcrypto works too!
Blog schedule
You've probably noticed that we're posting every day now, right? Yup. When we sat down and had a team meeting we wondered how we would get out there and be known. It always surprises me as to how little people know about us. Some people just think we're @brofi and don't know anything else -- that we build networks, offer business as a service, or create opportunities for venture capital. None of that! So we've decided to blog daily and get our names out there. I did think social media was the way to go previously, but now we're trying to infiltrate as many communities as we can!
Fun, huh? It is. I do love a challenge.
Anyway,
I hope you've enjoyed reading - If you'd like to get more involved in what we're doing then delegate HP to @brofi to earn BRO, that really helps, or, vote our witness over at https://peakd.com/me/witnesses which helps us too! That's the fastest way to directly get involved for now.
You could also join our discord here: https://discord.gg/cv9xAmfcqq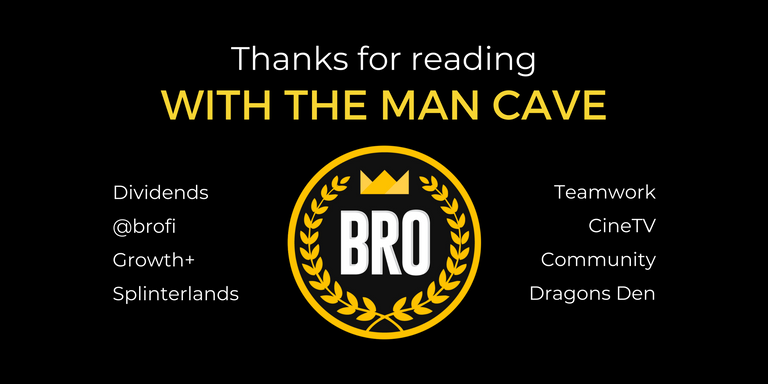 ---
---