Legion adds another token to its portfolio with the profits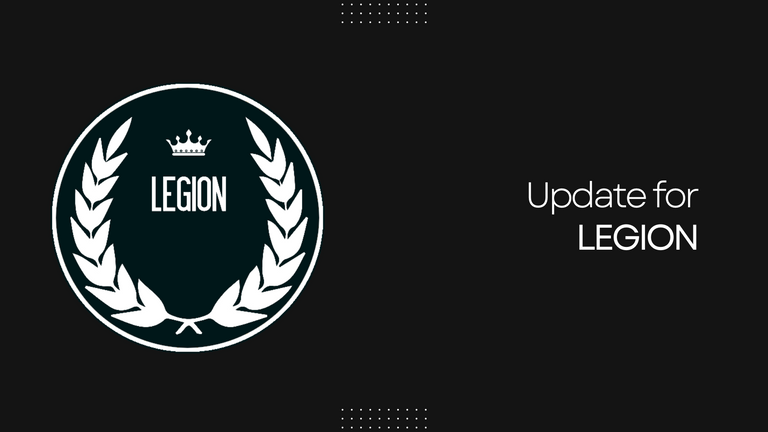 I've been uhming and ahhing over Polygon for quite some time now. I've been watching humungous investors and VC's pile massive amounts of crypto into Matic but I held off buying into it. Not sure why, perhaps I had other sights on the horizon, like Splinterlands for example.
Anyhoo, I know I had a list of several tokens that I was keen to hold in our portfolio with sales and profits. I've been looking at liquidity this year with Legion. Mainly liquidity because the biggest drawback of BRO has always been fully locked for token distribution and zero liquidity. So I'm looking to solve that issue with Legion.
Since this is a partnership with @stickupboys they will look after the fun stuff like nft's, music albums, onboarding artists and all that jazz, whilst I make sure we're invested in the right places over the coming months and keeping us ticking over as we ride out this massive bear. Brutal isn't it?
Anyway, Legion is currently profiting at around $30 /day and I'd like to put that to good use. I mean I could compound but I'd rather put that into some solid liquidity for us. So I have chosen Polygon (Matic) mainly because of what I have saw and heard over the last crypto season. I think it would be a wise decision for the next bull.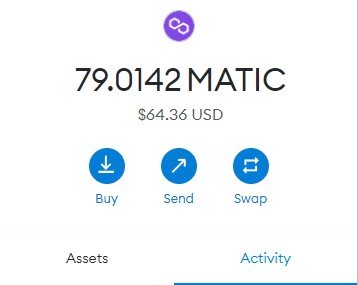 I started buying yesterday, and we are buying polygon at a rate of about 40 per day. Of course I will stop after we reach a couple of thousand and concentrate on something else, and if our daily earnings increase I'll buy a lot more.
Other than that currently we are riding the bear. I am deepening our reserves in Dcity with any sales that we get currently -- I am very interested in the shelf life of bxt. I know @gerber has a lot planned with it. Now that we are in the bear I'm hoping to farm lots of it (and alongside Sim too)
Gerber advises me that it would be even more profitable to start a city in Dcity to work alongside my sim and bxt, and this is something I will look at with brofund since Legion is completely 100% liquidity and absolutely zero low liquidity coins or NFTs that can be hard to sell.
Currently stickupboys are well underway building their game for Legion, I've been silently watching them chatting with the devs and I can 100% confirm it's being built. As they work away hard I am currently putting Legion on the right track financially and putting us in a position (hopefully) where dev work and building can be done off the profits. Time will tell. At the very least I haven't sold a penny of the sales and it's all went to securing Legion financially.
And on that note, it's late here so goodnight :)
---
---