NEWSPAPER BROFUND | ISSUE 12| 2023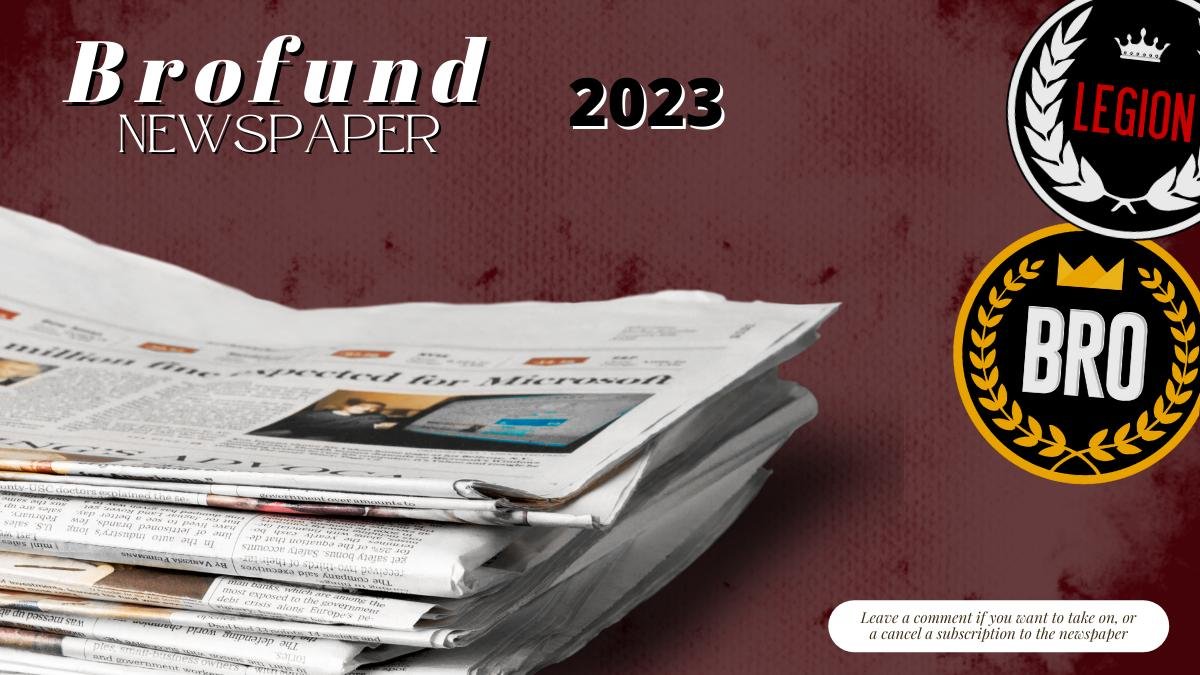 Image created with Canva Pro
BRO & LEGION NEWS
Welcome to the BRO Newspaper, A new week and a new Newspaper. Are you ready to discover what we have for you? Grab your cup of coffee and enjoy our Newspaper.
NUMBERS DON'T LIE
We all know that BRO holders get Hive dividends every week! Don't worry, it's not a secret code language, it's just very simple. The more BRO you have in your wallet, the higher your share of the dividend pool will be. Of course everyone likes a graph from time to time, so in this graph we have made the total hive dividends per week for BRO holders visible to you. Enjoy!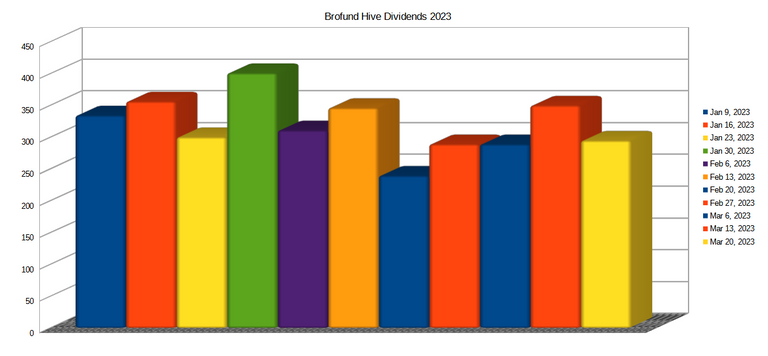 And of course we all hope that we will see it go up nicely, but unfortunately that is not possible at the moment. At the moment we're happy to keep it somewhat stable, but just for everyone to know, we will continue to work hard on making the dividends go up! As is the case with everything, good work takes time! Eventually those divs will go up. Next week we'll also the graph for the LGN divs!
If you are reading this, and don't own BRO but also want a piece of the pie, the only thing you need to do is holding BRO and/or Legion in your wallet. Of course you can buy both tokens from the market.


REMINDER
With April 1st coming up, you might think I'm joking as the price of one LGN will rise on this very day. Unfortunately for anyone who had plans to buy LGN this is no joke. You still have a few days to buy LGN for 1.3 Hive per LGN. On April 1, the price will increase to 1.4 Hive per LGN. Now this is of course great news for anyone holding LGN because this increase makes your portfolio look nicer again. And this planned increase is not the last. Holding LGN pays off!


If your pockets are not that deep, there is also a way to earn them. You can also earn BRO by delegating Hive to @brofi. If you want to earn Legion you can delegate Hive to @stickupcurator.


BURL'S SPLINTERLANDS BRO UPDATE
We will have to be patient for another week for the next real Splinterlands update. You also know that a season lasts on average about 2 weeks in Splinterlands. Still, there is something to tell. The Promo Cards! On March 21, 2023, there was a special sale for this card. Now you may be thinking, "oh no, spent more money again!". But no, no money has been spent on this card. It was a card that could be bought with vouchers only. We pretty much got the SPS for free, including the vouchers, so these Promo Cards were really just an extra freebie.
The @browarrior account has been able to expand its collection of cards with the Promo-card VRUZ. Here in the screenshot you can see what has been added.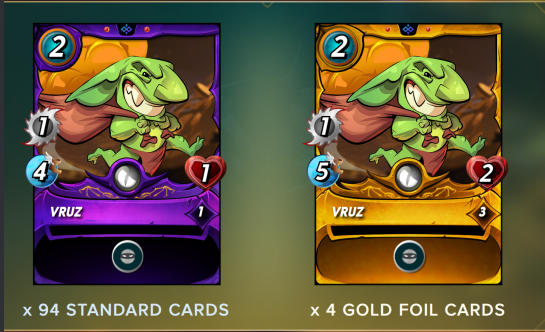 It may all sound unimportant now, but there will certainly come a time when this will change again.


HIVE RELATED NEWS
In case you haven't noticed, HIVE reached a milestone this week. It is still fresh in many people's memories, but it has been 3 years since HIVE was founded. Three years and many developments later, we are proud to see where we are now.
@hiveio wrote an article that takes a look at what we've all achieved in the past 3 years.
For me personally, it's absolutely fantastic to see how much the Hive community has accomplished in just three years. So much has been developed that it is sometimes impossible to keep track of how much there actually is. Often you are in a certain pattern, which means that you can miss things that could have been very interesting in retrospect. There's so much possible on Hive that it's good to see it highlighted.
Everything that has been achieved in the past three years is a testament to the power of collaboration and the ingenuity of the Hive community.
I look forward to seeing what the future holds for Hive, and I'm very excited to see what other blockchain breaking technology will be added. Would you like to read again what has already happened, and see what is possible with Hive? Read the article and be amazed!


HIVE FUN QUESTION
So, first I'd like to say "Thank you for participating" to each and everyone of you who gave an answer to our question this week! We greatly appreciate it. But as you know, there can only be one winner. And the answer that wins the 20 Hive came this week from none other than @blackibutterfly. Congrats!
So ... are you all ready for the new question?
If you had to choose between winning $10,000 or having your best friend win $100,000, which would you choose?
Since you guys seem more interested in financial related questions, I keep it at that for now, it's up to you if that will be changed again. If you're reading this for the first time, by just answering the question in the comments below you have a chance to win 20 Hive. If you're reading this every week ... well, you know the drill!
The answer that attracts us most wins the 20 Hive.
Go get'm!
GOSSIP
It was a quiet week in our Discord, it happens and there is little you can do about it. This meant that there weren't many funny moments to pick up on for some juicy gossip. The only thing that whispered to me this week is the following...
Have you noticed the absence of @votebetting (aka Moonboy)? It really seems like he's been hitting the gym hard lately. Maybe he's trying to get swollen for his next crypto moonshot or maybe he's just trying to impress his little newborn lady. Anyway, with sports, there are inevitably few bumps and bruises. So now you know why he's been MIA of the Discord lately. Not too much to worry about I guess, we all know that when men get sick they turn into little babies. If you feel sorry for him, you can always send him some virtual chicken soup and a nice warm blanket for his Discord avatar. Anyway, hopefully he'll be back in good health, and in our Discord soon!



The BROs dived into the Leo Threads, and @khaleelkazi saw us, and apparently was happy to see us. So happy in fact that he wanted to give us a warm welcome. For which we thank him from the bottom of our hearts! Of course we appreciated that warm welcome and wanted to respond, but that was no longer possible! The warm welcome was already removed, regrets Khal? Fortunately, it is blockchain technology and it has been preserved. Since we appreciate the warm welcome so much, we keep it forever in our newspaper now, and from here we also respond spontaneously to your deleted welcome, "Thank you for the warm welcome and HI Khal!"
And hopefully And hopefully next week there will be those typical funny moments to give us tons of funny things to gossip about.


CRYPTO NEWS
Of course there is a lot more news regarding the crypto world. Every week I will highlight some interesting news for you.
I hope you enjoyed this issue of the Brofund Newspaper.
Don't forget that you can subscribe by simply letting us know in a comment. If you want to cancel the subscription, you can do so in the same simple way.
If you feel there's something in this newspaper you'd like to chat about with us?
You can find us here;
Make sure to also give our TWITTER a follow
Thanks for tuning in, and as always, have an awesome week and Stay crypto!
---
---