NEWSPAPER BROFUND | ISSUE 19 | 2023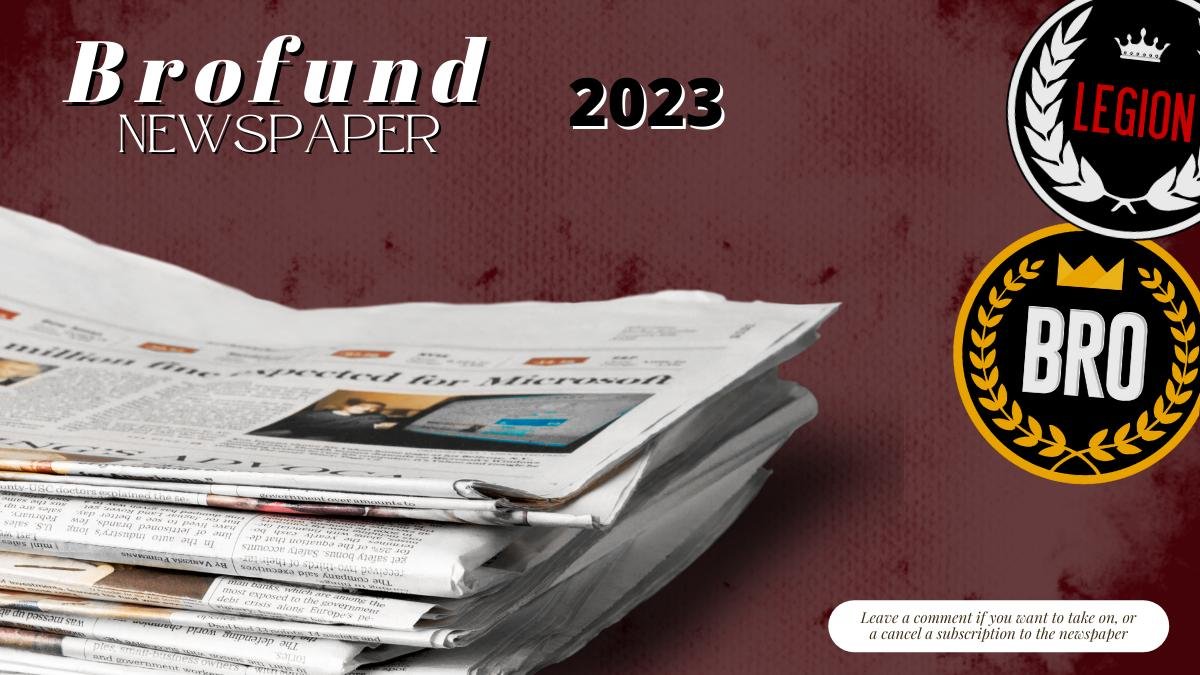 Image created with Canva Pro
BRO & LEGION NEWS
Welcome to the BRO Newspaper this Sunday. Today we bring you the smallest news, with the biggest laugh. As you already have been able to see, we started to have much more activity from our official account @brofund. And all this activity contains a lot of news, but also thoughts and tiny things you maybe didn't know, but should know about BRO.
The first thing you will have noticed is something that will certainly happen more often. Ray has started making videos. He has listened to @trumpman, heeded the community's call and thrown himself in front of the camera. Cheers Ray! Well done! As said, this will certainly not have been the last video.
The highly anticipated BRO Cast in collaboration with @stickupboys has also started and if you haven't listened yet, do it! It is highly recommended and all kinds of crypto-related matters are discussed with a personal touch. Very entertaining! Just bring a camera next time guys!
And this is not all, because Ray has also climbed into his pen again, and writing is an art that he certainly masters. This is noticeable because the blogs he writes are both informative and entertaining.
Just keep an eye on the @brofund account for now as our manager @stickupboys loves structure, and after quite a period of figuring out where we stood and how to move forward, the plans are now perfectly clear, and are being molded as I am writing. The future looks brighter than ever!
If this newspaper is the first blog you read from us this week, then you have missed something. We're on fire, so here's a quick overview of all the content from last week.


Enjoy!


NUMBERS DON'T LIE
We all know that BRO holders get Hive dividends every week! Don't worry, it's not a secret code language, it's just very simple. The more BRO you have in your wallet, the higher your share of the dividend pool will be. Of course everyone likes a graph from time to time, so in this graph I have made the total dividends per week visible to you. Enjoy!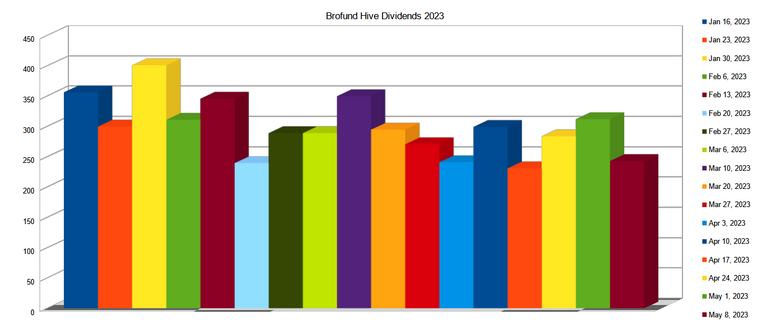 LGN Divs
Last week, the Legion Divs were also sent back to the wallets of all Legion hodlers, and even in this bear market, those are still dividends to make us happy. And even though I had a week off from writing blogs, I quickly noted how many dividends were issued for the documentation of the dividends issued. And as you can see, that is less than in previous months, but still significant.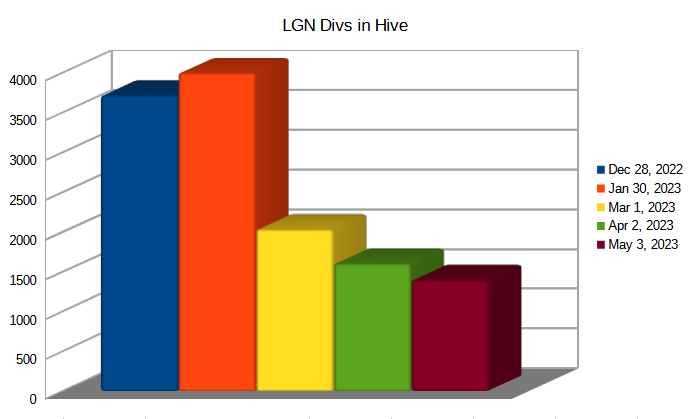 If you are reading this, and don't own BRO or LGN but also want a piece of the pie, the only thing you need to do is holding BRO and/or Legion in your wallet. Of course you can buy both tokens from the market.
If your pockets are not that deep, there is also a way to earn them. You can also earn BRO by delegating Hive to @brofi. If you want to earn Legion you can delegate Hive to @stickupcurator.


BURL'S BROWARRIOR SPLINTER UPDATE
The Splinterlands Season is about to end , but unfortunately not in time for the publication of this Newspaper. So, that leaves us with no update this week. Next week we're probably going to have something more to tell you.

HIVE RELATED NEWS
There are always so many developments going on on the Hive Blockchain. Not only does it seem like Hive is always on the move, it really is. By welcoming people from all over the world to our Hive Blockchain Community, there are people working for and on Hive every minute of the day. And if you think about it, it can be called nothing less than "Amazing". To be part of such a large community that is already so immensely comprehensive, and at the same time still in its infancy.
Projects that have found their home on the Hive Blockchain are also being worked on every day, and one of those projects managed to get everyone excited with the announcement of the development of a game a long time ago. That game would launch with an airdrop of the cards you need to play the game. And that airdrop was based on your HivePower. The game has been in development ever since, and the hype has subsided quite a bit. People have short memories maybe, and there's just so much going on.
But today while scrolling for Hive related news my eye fell on a blog from RAGNAROK, the developments are progressing and in the blog you can see some nice examples of the art that will be used to create the final playing cards.
All I can say is that it looks good, and that with the help of AI ... Lol! Now if you're curious to get an idea of what it's all going to look like in the end, Go check it out in RAGNAROK's latest blog and be surprised by the possibilities of AI combined with human skills!


WHO ARE THOSE DRAGONS
Last time we spotlighted @silverstackeruk, but of course we have many more Dragons in the Mancave! If you are also curious to who they are, just read on and you'll get to know the next BRO Dragon.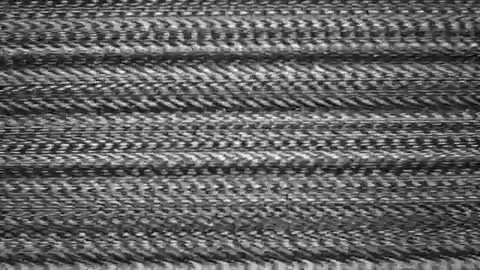 > Oh, never close your eyes, looking for a true fate.
That is written at the top of his blog. Words that testify to wisdom, or do his words rather evoke mystery? You can find out for yourself, today we have a little interview with a man who certainly leaves an impression while never being overbearing. Today you'll get to know a little bit more about @enforcer48!
1.) If you were stranded on a desert island and could only bring one book, what would it be?
A secret book that's secret to me that I cannot divulge. I would be the author of it.


2.) If you could switch places with any historical figure for a day, who would it be and why?
Nicola Tesla. I would like a glimpse of what scientific genius he was up to.


3.) If you could have any animal as a pet, what would it be and why?
Pet bear. The meme value would be extremely high.


4.) What's the most daring thing you've ever done?
Braving a winter with no hot water during university.


5.) If you could change one thing about the world, what would it be and why?
More understanding. Less posturing.


6.) Okay, something more serious, what made you decide to go all in with us BROs and how do you see the future for BRO and Legion?
I stumbled upon The Man Cave thanks to @trumpman. I decided to give the community a shot and dabbled in the projects pitched by folks in the community.
I don't have a prediction for the future of BRO and LEGION. It all depends on how @raymondspeaks and the people that work with him handle everything BRO and LEGION.


7.) What would be the most important thing you'd want to say to everyone here on HIVE?
Try and have fun and stop trying to enforce opinions.


And if there is anything you want to shill to the community, go ahead, here's your chance to do so.
STEMGeeks and the STEM token is still live and kicking.
None of the answers given by the Dragons can be considered financial advice. Always do your own research!


That was it, a slightly more extensive introduction to the man with secret dreams about writing books and having a pet bear for the potential meme value. Thank you @enforcer48! Who would be the next BRO-Dragon in the spotlight?


GOSSIP
After Pepe's price went down quite a bit earlier this week, it looks a lot greener for this frog today. And that's good news for our @raymondspeaks and @silverstackeruk. They can croak their future wealth through the mancave again. No detrimental croaks about Pepe today. Hopefully Ray and Silverstackeruk can enjoy these paper profits a little longer, so that those who couldn't invest now look a little green with envy. If Pepe collapses again, Ray and Silverstackeruk may look as green as Pepe himself, only they will be looking green with misery.



Looks like @enforcer48 has found a new passion: Italian Pringles buses. While most of us would focus on Italy's scenic landscapes, art and culture on a vacation to Italy, @enforcer48 would have a more practical reason to visit this country. With the promise of 3ft buses of Pringles, it looks like he's willing to ignore all the historic sights and throw himself into the snacking adventure of a lifetime. Oh well, who needs the Sistine Chapel, or a MichelAngelo when you can enjoy such huge busses full of crunchy Pringles? Clearly @enforcer48 has prioritized and lost his heart to these giant canisters of chips.



It seems that @Silverstackeruk has a lot on his mind, but his stomach is clearly taking center stage. When he asked "What's for dinner?" in the Mancave discord, @thisismylife promptly answered with "Tapas all the way." However, @Silverstackeruk seemed to have gotten the wrong end of the stick, as he replied with "No thanks, I'm not horny." He probably read "tap ass" and thought of some sort of Spanish innuendo. Anyway it seems like @Silverstackeruk is going to have to find another way to satisfy his hunger. Perhaps a nice plate of spaghetti will do the trick, although we can only hope that this won't be suggested by @hetty-rowan, as there could clearly be a new misunderstanding when that happens.


CRYPTO NEWS
Of course there is a lot more news regarding the crypto world. Every week I will highlight some interesting news for you.
I hope you enjoyed this issue of the Brofund Newspaper.
Don't forget that you can subscribe by simply letting us know in a comment. If you want to cancel the subscription, you can do so in the same simple way.
If you feel there's something in this newspaper you'd like to chat about with us?
You can find us here;
Make sure to also give our TWITTER a follow
Thanks for tuning in, and as always, have an awesome week and Stay crypto!
---
---