A Different Coffee (Eng/ Esp)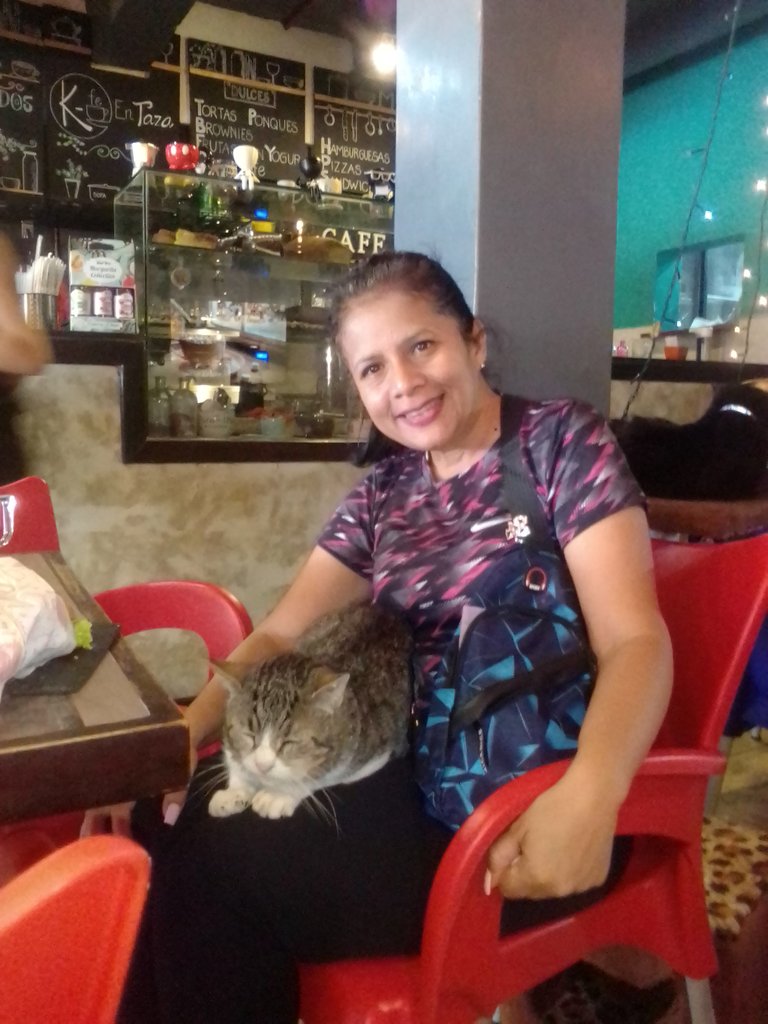 ---
---

English

Hello, my dear animal, pet and coffee lovers. This weekend I went out to do some shopping in the center of my city, after walking, tired and hot, by the hustle and bustle of the street, people, I said I had to take a break, to cool off and I set out to find a place where I could sit, eat something and have a good coffee one of my little pleasures and as a curious thing, I was walking around seeing places that would invite me to stop by, by this I mean, that I would like the atmosphere and I stumble upon this cafe, called K-fe in Taza, but the first thing I see are some beautiful kittens and I went in immediately.
---
---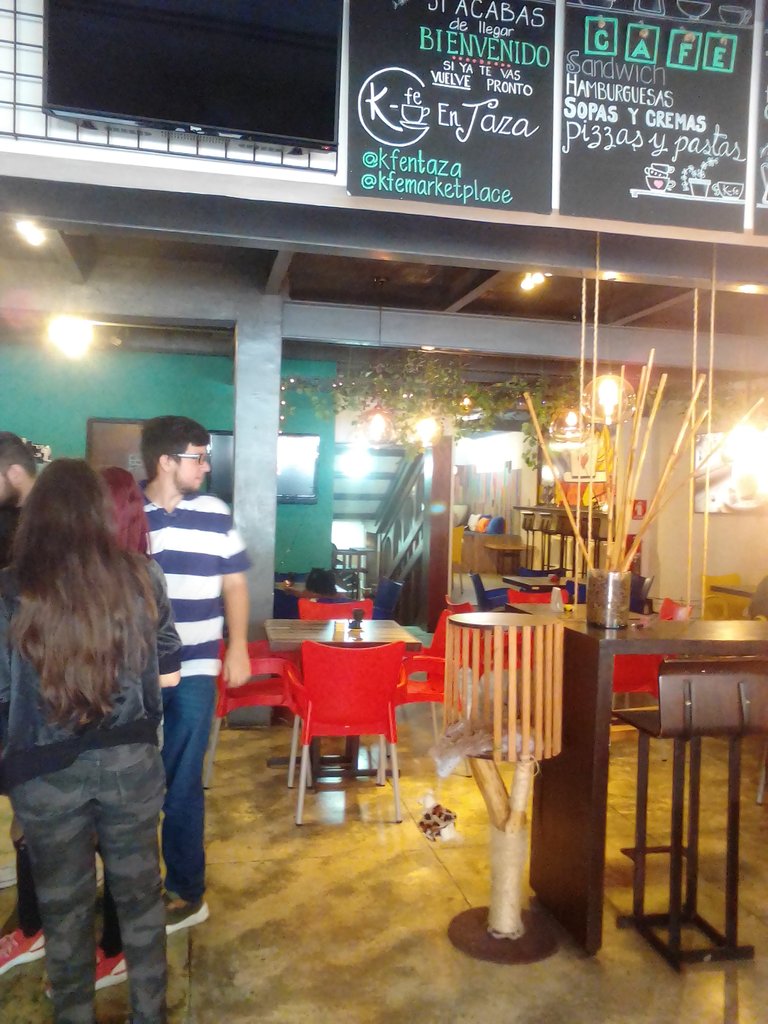 ---
---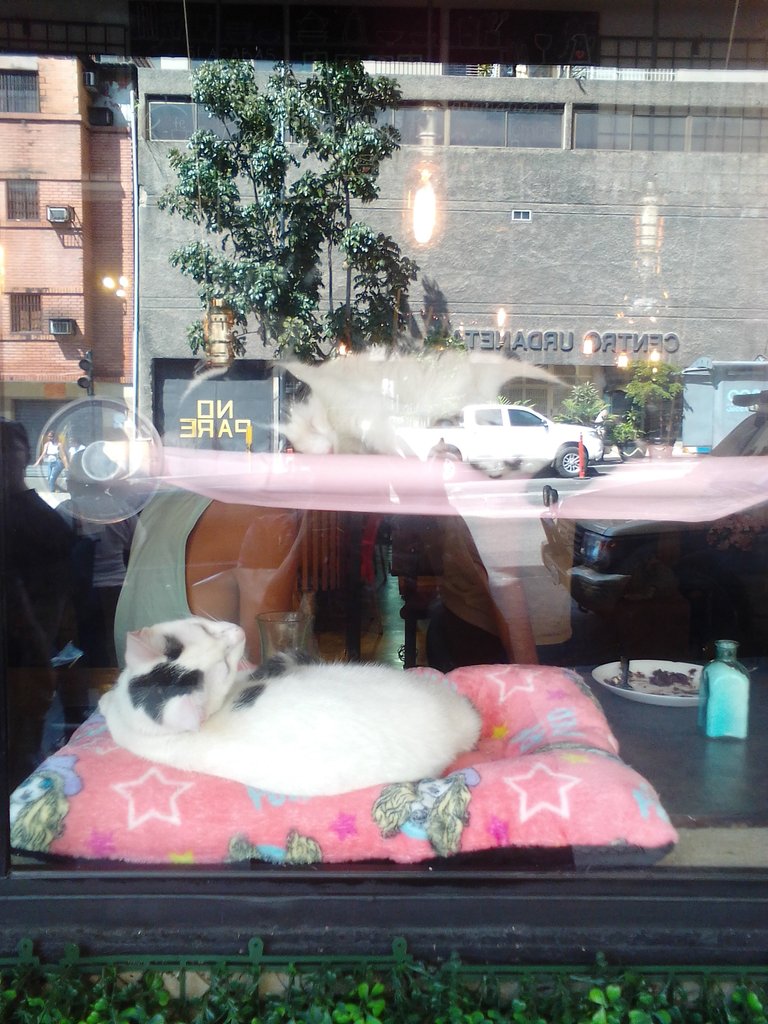 ---
---
I could not resist, because in the place there were beautiful cats, which after talking to the owner, she tells me that they had been rescued by her from the street, some with severe physical and psychological mistreatment. This made me want to stay there a lot more, apart from the fact that the place is decorated for pets to interact with customers, they have scratching posts, beds where they sleep and even places to play. But there was a special kitty that stole my heart and it was the one you see at the beginning in the cover photo; as soon as I arrived and placed my order, he sat on my lap and there he was all the time I stayed in the place, I, of course delighted; besides that the attention is extremely friendly from everyone, owner and girls who serve the diners.
---
---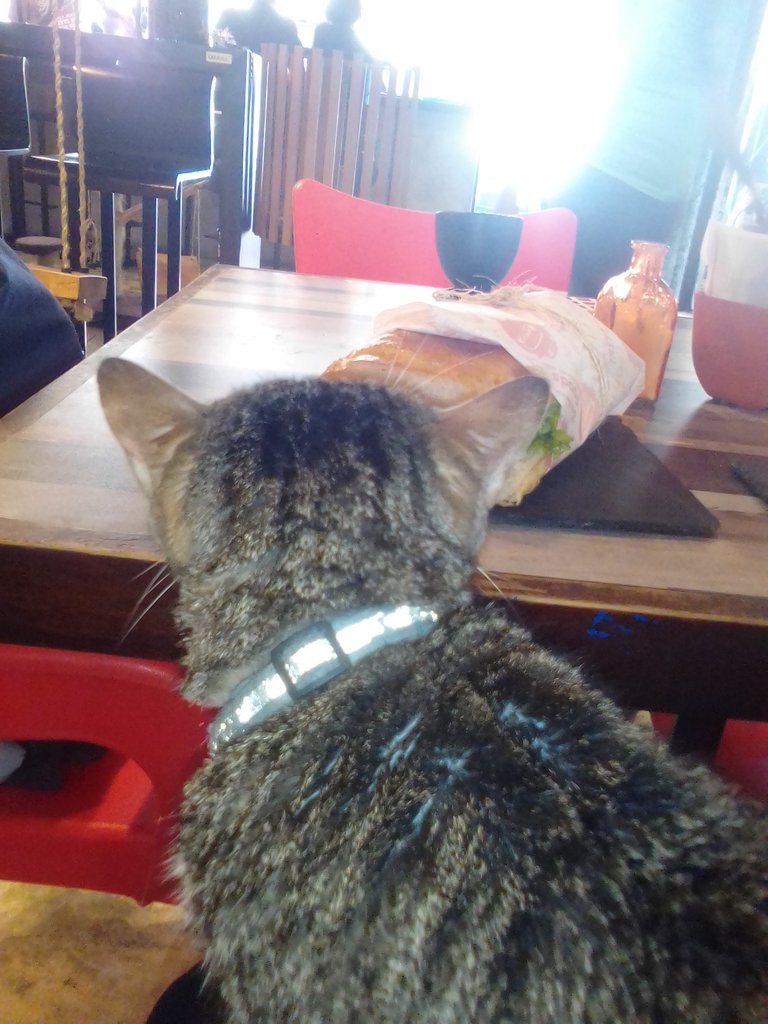 ---
---
He had been rescued from the streets in terrible conditions, with fractures in various parts of the body, ribs, legs, he could not walk, but with the loving care of the owner, the relevant medical attention and the girls of the local, plus all the love that we customers gave him, because obviously all of us who were in the cafe were pending to play, take pictures, pet them and interact with them in that environment created for them and for customers. They have a decoration based on them and their comfort, as well as for all of us who, like me, were fascinated by these beautiful cats.
---
---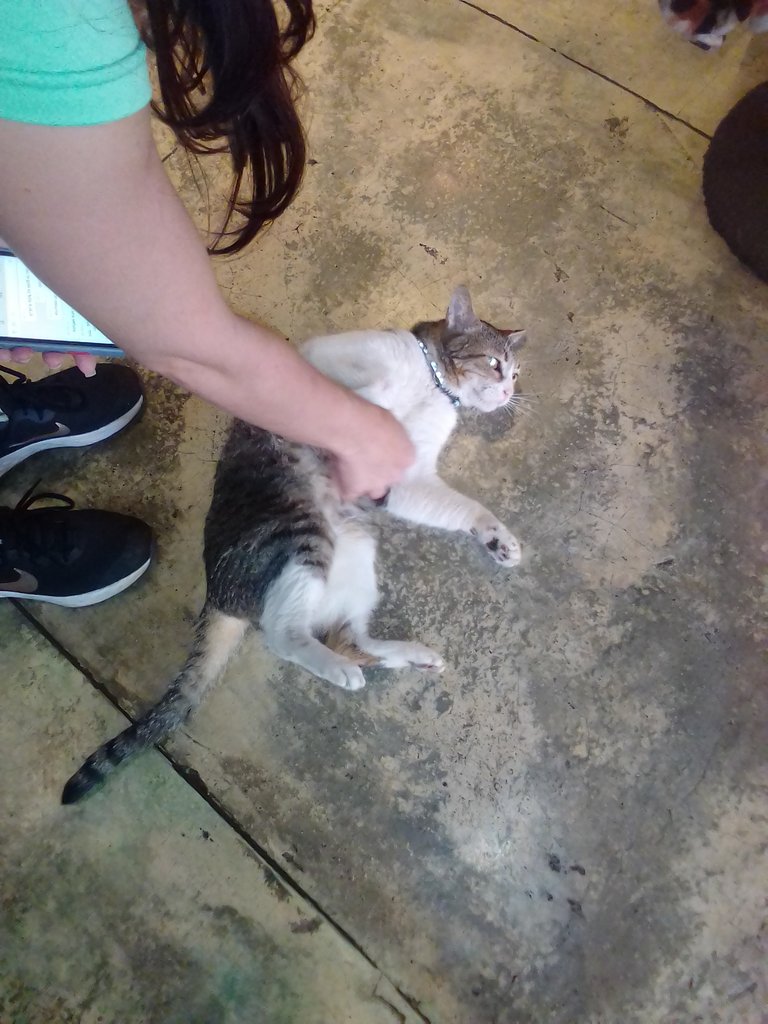 ---
---
Apart that the atmosphere is extremely cozy, because it has a decoration of very vibrant warm colors that invites you to relax, talk and share, apart from the beautiful cats that welcome diners. I was delighted, relaxed and fascinated with the place. That is why I wanted to share this beautiful visit to these lovely cats with all of you. To those who are interested in going and meeting these kids I share with you the Instagram @kfentaza, so you can know more about them and this beautiful cafe .
---
---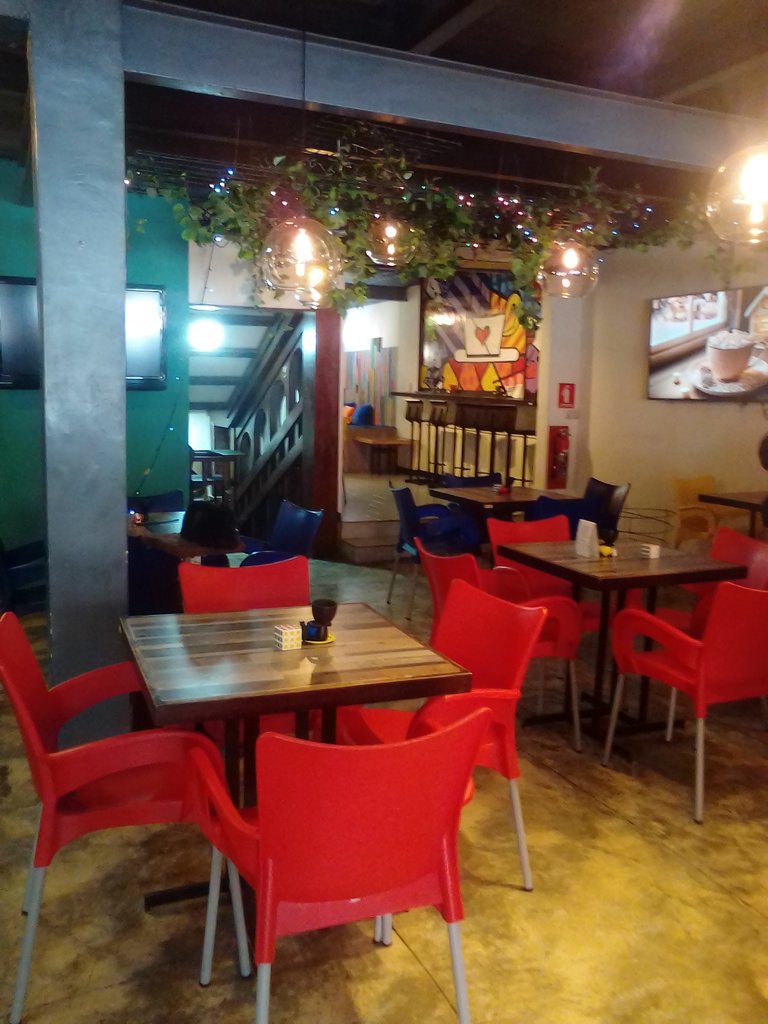 ---
---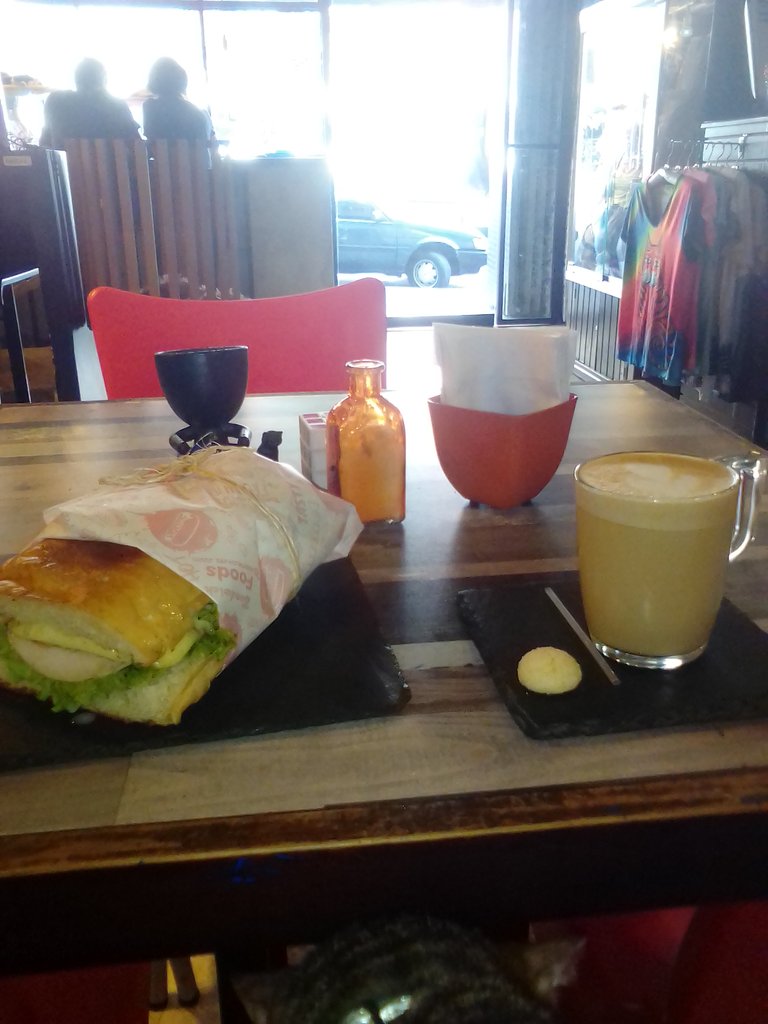 ---
---
My dear friends, I hope you liked my guided tour, ha, ha, ha, ha, to this beautiful site where spoiled cats reign, to de-stress and get a smile out of us, accompanied by a rich coffee. I will be pleased to answer your messages in my comments box, greetings!

Español

¡Hola!, mis queridos amantes de los animales, las mascotas y el café. Este fin de semana salí a hacer unas compras por el centro de mi ciudad, luego de estar caminando, cansada acalorada, por el ajetreo de la calle, las personas, me dije que tenía que hacer una pausa, para refrescarme y me dispuse a buscar un lugar donde me pudiera sentar, comer algo y tomarme un buen café uno de mis pequeños placeres y como cosa curiosa, iba caminando viendo lugares que me invitaran a pasar, con esto quiero decir, que me agradara el ambiente y me topo con este café, llamado K-fe en Taza, pero lo primero que veo son a unos hermosos gatitos y entre de inmediato.
No pude resistirme, pues en el sitio había hermosos gatos, que luego de hablar con la dueña, me cuenta que habían sido rescatados por ella de la calle, algunos con severos maltratos físicos y psicológicos. Esto hizo que quisiera quedarme mucho más allí, aparte de que el local está decorado para que las mascotas se relacionen con los clientes, tienen rascadores, camitas donde duermen e incluso sitios de juego. Pero hubo un minino en especial, que se robó mi corazón y fue el que ven en el inicio en la foto de portada; nada más llegar y hacer mi pedido, este se sentó en mis piernas y allí estuvo todo el tiempo que permanecí en el lugar, yo, por supuesto encantada; aparte de que la atención es sumamente cordial de parte de todos, dueña y chicas que atienden a los comensales.
Él había sido rescatado de las calles en pésimas condiciones, con fracturas en diversas partes del cuerpo, las costillas, piernas, no podía caminar, pero con los cuidados amorosos de la dueña, la atención médica pertinente y las chicas del local, más todo el amor que le brindamos los clientes, porque obvio todos los que estábamos en el café estábamos pendientes de jugar, tomarles fotos, acariciarlos e interactuar con ellos en ese ambiente creado para ellos y para los clientes. Tienen una decoración basada en ellos y su comodidad, al igual para todos los que, como yo, entramos embobados con estas bellezas de gatos.
Aparte que el ambiente es sumamente acogedor, pues tiene una decoración de colores cálidos muy vibrantes que invita a relajarse, a conversar y compartir, aparte de los bellos gatos que reciben a los comensales. De allí salí encantada, relajada, fascinada con el lugar. Es por eso que quise compartirles esta hermosa visita a estos gatos encantadores con todos ustedes. A quienes estén interesados por ir y conocer a estos niños les comparto el Instagram @kfentaza, para que sepan más de ellos y de este bello café .
Mis queridos amigos, espero que les haya gustado mi visita guiada, ja, ja, ja, a este hermoso sitio donde imperan los gatos consentidos, para desestresarnos y sacarnos una sonrisa, acompañado de un rico café. Estaré complacida en responder sus mensajes en mi cajetín de comentarios, ¡saludos!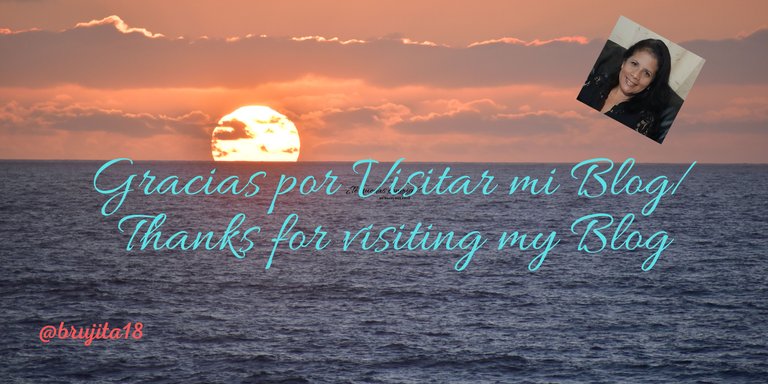 Translate/ Traductor Deepl
Separators/ Separadores @MayVileros
Banner @brujita18
The photos are from my Personal Album/ Las fotos son de mi Album Personal.

---
---