The Sixth Sense/ Contest #33 (Eng/ Esp)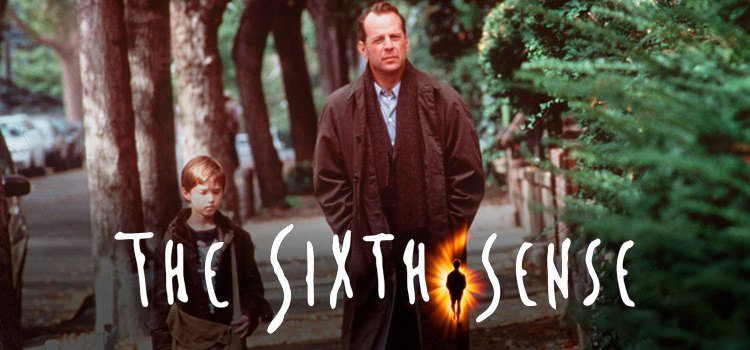 Source/ Fuente

English

This time I am going to tell you about the movie that has impacted me the most having a child as the main character, following the theme of the CineTV COMMUNITY NEWSPAPER | #33, I invite my friends @ismaelgranados and @evev to participate.
The film in question is none other than The Sixth Sense, whose child protagonist is Haley Joel Osment as the boy (Cole Sea), whose main role stands out enormously, because in my opinion it was something innovative within the horror genre, mixing suspense and drama in the same film and having a child as the protagonist.
From the beginning it captured my attention, because being the center of the script of the film, the performance of a child, together with Bruce Willis, (actor that I love), captivated me from the beginning to the end; besides that it deals with one of my favorite themes, which is terror, the paranormal, because this child could see and communicate with the dead or their spirits.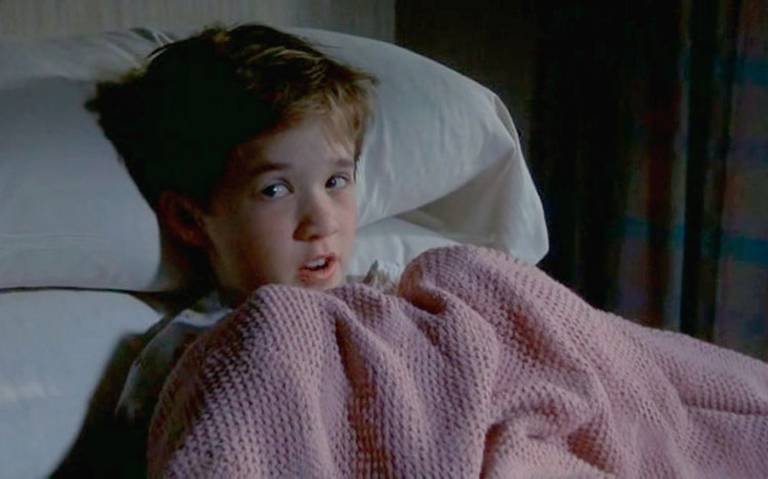 Source/ Fuente
To see a child dealing with this type of themes in a movie, at that time so directly, was something that was rarely seen in films, at least not as a protagonist, and it has a masterful combination in my opinion between horror, paranormal, suspense and drama. Where this child with his angelic face transmits the fear he feels when he has to deal with these spirits, which sometimes appear in very sinister ways throughout the film.
It is inevitable not to get hooked with this film, because it has no waste and does not allow you to relax either, you are always in expectation, not knowing what to expect in the next scene. Leaving an open door to other dimensions that many of us want to understand and do not know how or we are afraid; in this film you can see reflected all this curiosity and this spiritual world in a very latent way.
But one of the scenes that most left me in the site, was the final scene, where Bruce Willis (Dr. Malcolm Crowe), falls into consciousness that for a while now he is no longer on this earthly plane and has only been, resolving their outstanding issues, while helping the child seer to resolve their fears and anxieties to see these spectra or spirits. Both were guided to have a good understanding in their situations and for me that was the icing on the cake. I loved this movie, I recommend it 100/.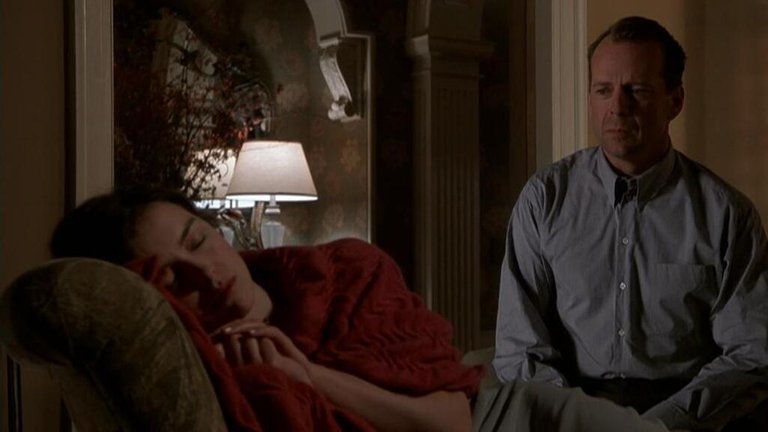 Source/ Fuente

Español

En esta ocasión les voy a hablar de la película que más me ha impactado teniendo como protagonista a un niño, siguiendo la temática del CineTV COMMUNITY NEWSPAPER | #33, invito a mis amigos @ismaelgranados y @evev a participar.
La película en cuestión no es otra que El Sexto Sentido, cuyo niño protagonista es Haley Joel Osment como el niño (Cole Sea), cuyo papel principal destaca enormemente, pues a mi parecer fue algo innovador dentro del género del terror, mezclando el suspenso y el drama en un mismo film y teniendo como protagonista a un niño.
Desde un inicio capturó mi atención, pues al ser el centro del guion de la película, la actuación de un niño, hizo que junto a Bruce Willis, (actor que me encanta), me cautivara desde un inicio hasta el final; aparte de que trata una de mis temáticas preferidas ,que es el terror, lo paranormal, pues este niño podía ver y comunicarse con los muertos o sus espíritus.
Ver a un niño tratando este tipo de temas en una película, para ese entonces tan directamente, era algo que poco se veía dentro de los films, por lo menos no como protagonista, de paso que tiene la combinación magistral a mi entender entre lo que es el terror, lo paranormal, el suspenso y el drama. Donde este niño con su carita angelical te transmite el miedo que él siente al tener que lidiar con estos espíritus, que se le presentaban a veces de formas muy siniestras a lo largo de todo el film.
Es inevitable no engancharse con esta película, pues no tiene desperdicios ni te permite, relajarte tampoco, siempre estás a la expectativa, sin saber qué esperar en la próxima escena. Dejando una puerta abierta hacia otras dimensiones que muchos queremos entender y no sabemos como o nos da miedo; en esta película se puede ver reflejada toda esta curiosidad y este mundo espiritual de forma muy latente.
Pero una de las escenas que más me dejo en el sitio, fue la final, donde Bruce Willis (El Dr. Malcolm Crowe), cae en conciencia que desde hace rato ya él no está en este plano terrenal y que solo ha estado, resolviendo sus cuestiones pendientes, ayudando a la vez al niño vidente a resolver sus miedos y angustias al ver estos espectros o espíritus. Ambos se guiaron para tener un buen entendimiento en sus situaciones y para mí esa fue la cereza del pastel. Me encantó esta película, la recomiendo 100/.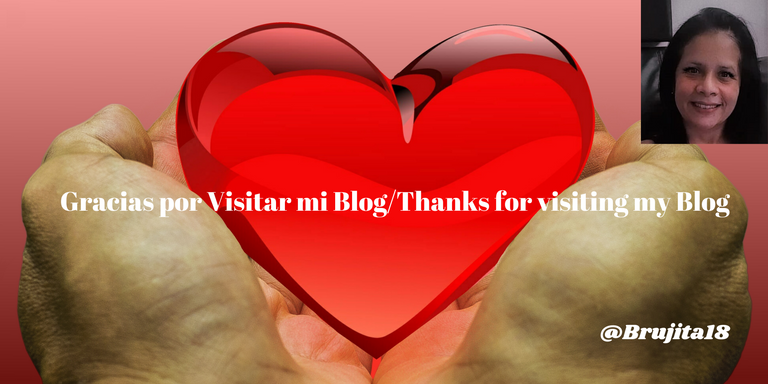 Translated with www.DeepL.com/Translator (free version)
Separators/ Separadores @brujita18
Banner @brujita18
Sourced Consulted/ Fuente Consultada
---
---