HIVE OPEN MIC WEEK 86: DISFRUTA LO QUE HACES (ORIGINAL SONG) by @brujulamusical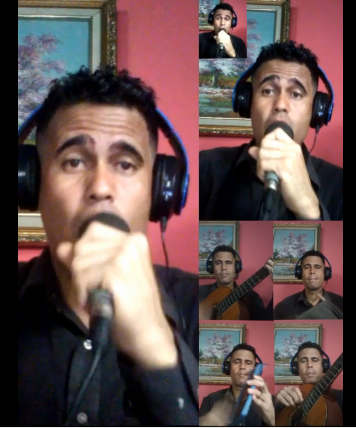 Hola que tal Hivefriends Ya con aires de navidad hoy me complace dedicarles este tema Original titulado "Disfruta Lo Que Haces" compuesto especialmente para esta semana 86 del Open mic. Este tema nos refresca y nos llena de optimismo pese a las circunstancias que atraviesa el mundo entero por la pandemia. Lo que nos obligó a todos a tomar distancia de las cosas y la gente que más amamos. La música de acompañamiento es una fusión de aguinaldo con parranda y con un poco de raggamurfin para darle un toque urbano y diferente con arreglo a 3 voces. Disfruten de esta alegre melodía y más adelante les comento detalles de la producción, edición del audio y video como también les comparto la letra.

Hello, how are you? Hivefriends Already with an air of Christmas, today I am pleased to dedicate you this Original song entitled "Enjoy What You Do" composed especially for this week 86 of the Open mic. This issue refreshes us and fills us with optimism despite the circumstances that the entire world is going through due to the pandemic. Which forced us all to distance ourselves from the things and people we love the most. The accompanying music is a fusion of aguinaldo with parranda and with a bit of raggamurfin to give it an urban and different touch according to 3 voices. Enjoy this happy melody and later I will comment on details of the production, audio and video editing as well as I share the lyrics.

---
LETRA
Disfruta Lo Que Haces.
@brujulamusical
Hoy te traigo alegría
desde Hive open mic.
Alegría para el mundo
Desde Hive open mic.
Canta, canta y sonríe
Desde Hive open mic.
Que la vida es una sola caramba
Al mal tiempo buena cara nadie quita lo bailao
Aunque por esta pandemia siempre estemos encerrao
Siempre busquemos la forma de estar feliz y animao
Unidos como familia aunque estemos separao
Únete y disfruta con optimismo sigue la lucha
Pelea resiste, no te detengas nada nos va detener
Sacúdete sacúdete, saca todo lo malo
Llénate de vibra buena, no dejes de disfrutar
Lo hermoso y la dicha de poder vivir
La vida una sola
Así que a pasarla bien
Vamos a exprimir el tiempo
Con la family y los friends
Y todo lo que tú siembras
De eso mismo obtendrás
Si compartes alegría pues de eso cosecharas
Todo lo que hagas hazlo con amor y disfruta
Si hoy estas aquí, es tu momento abre tus brazos
Boom boom boom boom boom
Entrégate a la vida con el corazón
Boom boom boom boom boom
Hive open mica en su 86 edition
TRABAJO DE EDICION/EDITION WORK
Las tomas de video fueron hechas con un teléfono Alcatel tetra con una cámara de 5mpx.
The video shots were made with an Alcatel tetra phone with a 5mpx camera.
La capturas de audio con un micrófono shure para la voz y un auricular tipo manos libres para los instrumentos.
Capture audio with a shure microphone for vocals and a hands-free headset for instruments.
Ambas tomas se realizan simultáneamente mediante una mini laptop usando el interface procesador de audio de reaper.
Both takes are made simultaneously by a mini laptop using the reaper's audio processor interface.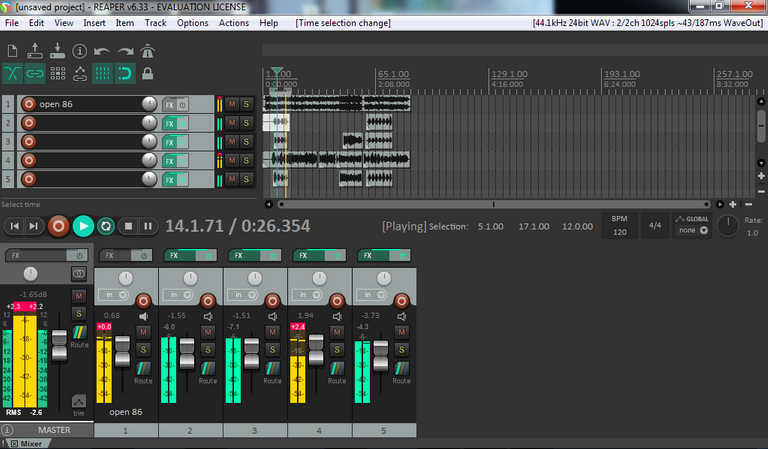 y para la edicion final del video usamos VSDC.
and for the final edit of the video we use VSDC.
Los instrumentos que usamos fueron una guitarra, un rayador de queso y un tambor de pintura plastico.
The instruments we used were a guitar, a cheese grater, and a plastic paint drum.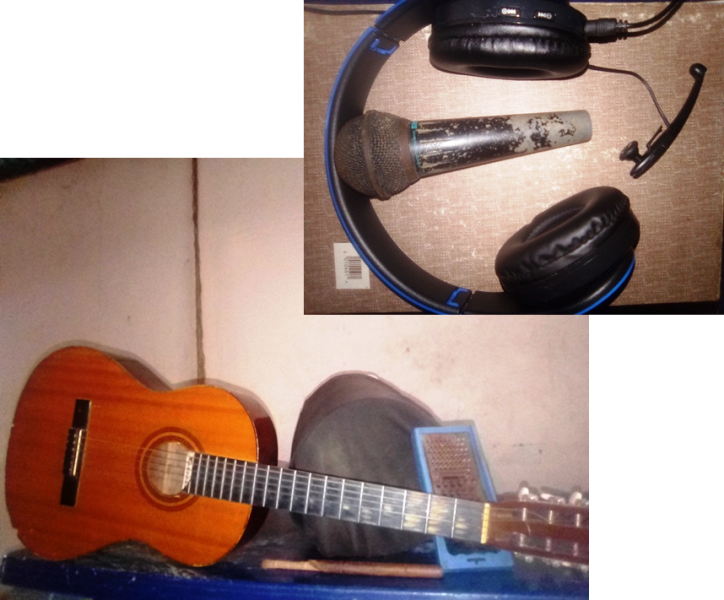 GRACIAS INFINITAS por leerme y escucharme, se parte de esta historia que apenas comienza... BENDICIONES... BUENA VIBRA...
VIVA LA MÚSICA!!!
INFINITE THANKS for reading and listening to me, be part of this story that is just beginning ... BLESSINGS ... GOOD VIBRA ...

LONG LIVE MUSIC!!!
---
Acepto cualquier sugerencia que pueda ayudarme a crecer en esta hermosa comunidad.
Copyright @brujulamusical. All rights reserved.
---
---