Collage Libre/ They're coming for me!

We are on vacation and @shaka allows us to enjoy making some free collages to kill the leisure and not get bored while waiting for the Round 140
The end is near, I can only wait patiently, the hours of the clock seem to stop, I know they are here, I can feel them closer and closer, when I turn my back I feel their presence.
They are coming for me!!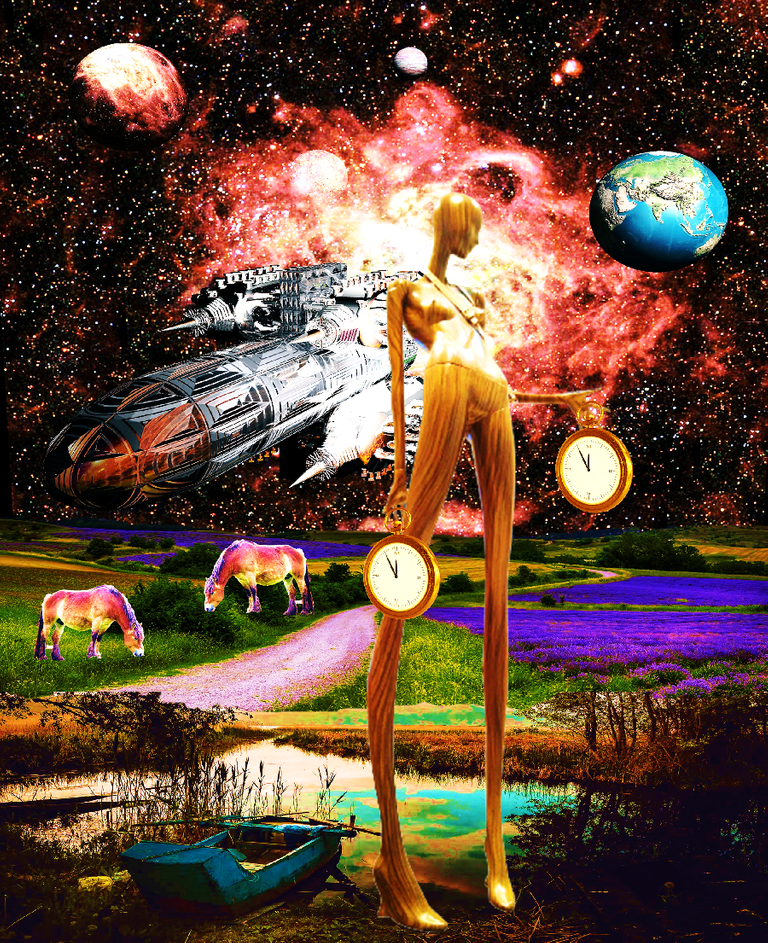 The images used are in the public domain included in the white list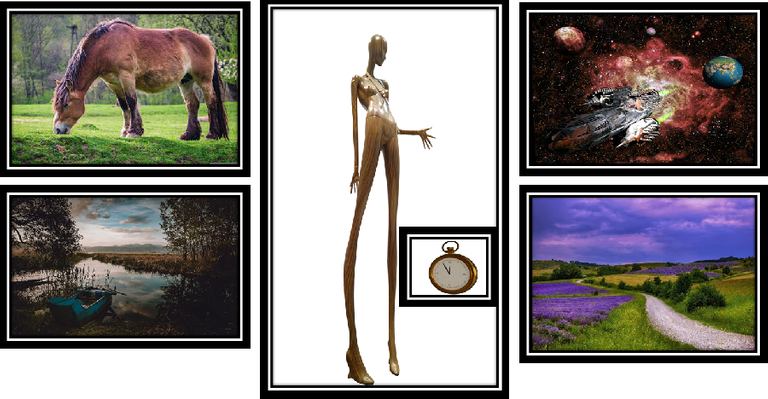 https://pixabay.com/es/photos/los-campos-colores-naturaleza-4105630/
https://pixabay.com/es/photos/barcos-mar-agua-cielo-pesca-4472502/
https://pixabay.com/es/photos/caballo-semental-ecuestre-el-mane-6236888/
https://pixabay.com/es/illustrations/nave-espacial-espacio-planetas-373387/
https://www.lmac.gallery/lil-gallery-image/9945
---
---