Suffering...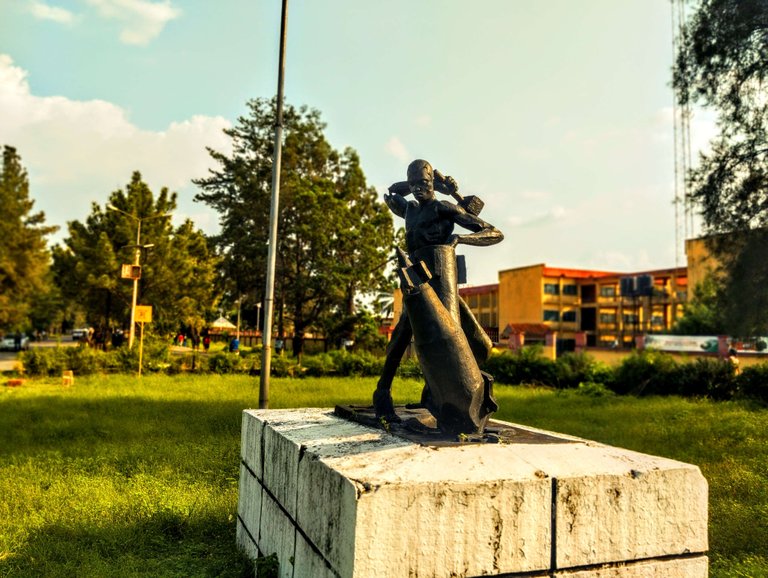 ---

Wow… so we get to take a picture and talk about it today? Awesome! When this particular topic ended up being one of the topics for this week, there was only one thing that came to mind for me to take a picture of. Okay, not just one thing, but I promise this was one of the first and it was the one I stuck to until now.
My school, the Federal Polytechnic Nekede is one school that is known for the multitude of statues scattered all over the school premises. There are the ones that were done by the school management to add aesthetics and beautify the environment. And then, there were the ones that were actually assignments and projects done by former students, leaving their stamp in the school for a long time indeed. For me, I decided to take a picture of a statue, but this statue was built by the school.

This statue is located right at the school front gate, it's the very first thing you see when you walk into the main school itself. It's the statue of a man hitting something with a huge hammer. It is supposed to mean hard work, which is something we as students are supposed to face once we get admission into the school. But that is not the interpretation the school showed me.
Yeah, there are two interpretations of the statue; one the school told us and the one they showed us. I've already mentioned what they told us, but the one that we were shown by the school is that the statue also signifies suffering! Lessons like these can't be taught, they are best experienced. And believe me when I tell you this, we are still experiencing it!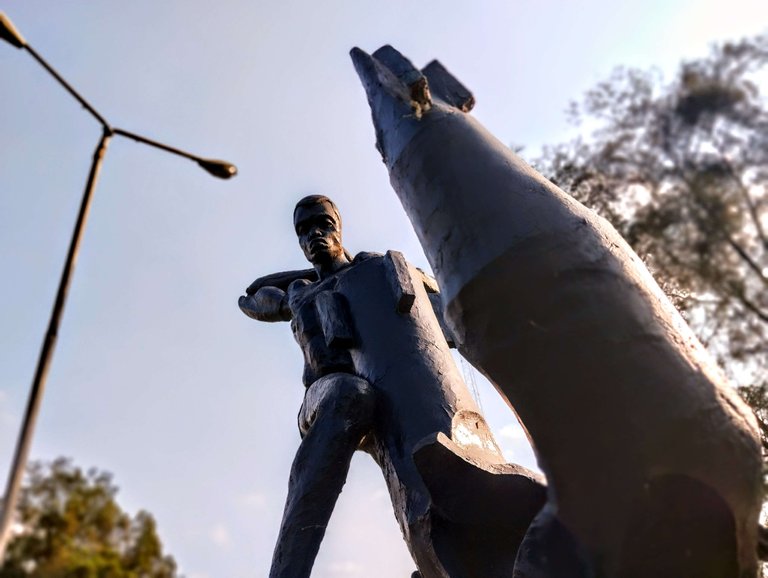 It's as if the education system in Nigeria is just looking to frustrate the poor students, and for what? Because when you think about it, there is no point! From the pile of assignments to both the scheduled and impromptu tests, these people have us running about from pillar to post, trying to make sure that our future remains secure.
It's crazy really, and it's sad that school life can't just be a cool and calm experience. Because if it is, then it shows you are not serious. Because there is no way at all you'll be following up on all the assignments and tests and not be stressed, you will surely feel the brunt of it.
And then, of course, there is money! Money! Money!! Money!!! The official language within my school is money, after all, if it's not making money then it ain't making sense, right? We pay exorbitant fees here, there are so many of them it is difficult for me to keep track. And yet, nothing seems to be working right in the school.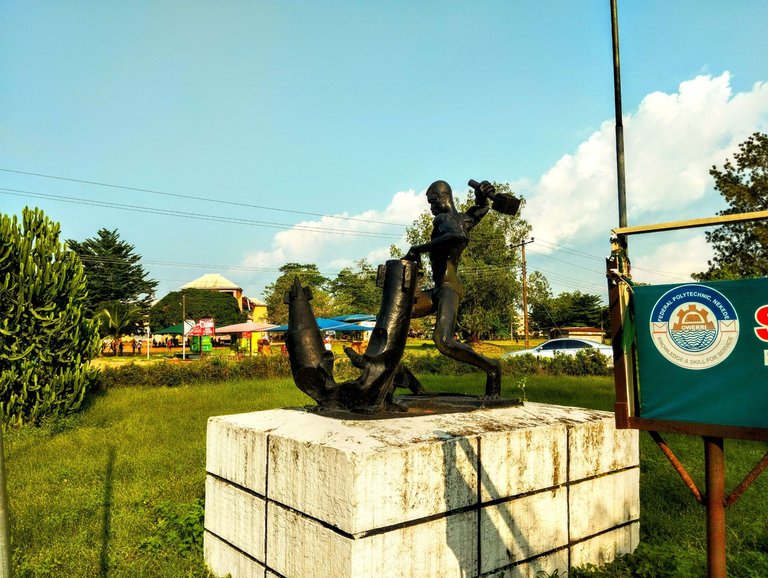 The wifi doesn't work, there is rarely power, we don't do actual practicals… everything that was promised to us, none of them was given. Apart from the lecturing, of course. It was the only thing that stayed the same. Note, it didn't get better, it just stayed the same.
And because of all these, I hate this statue. It reminds me of the suffering I'm going through just by schooling here, a suffering that I'm trying to keep out of my mind to enable me to bear it better. Thankfully though, I am coming to the end of my stay in this school. I'll just keep my head down and keep chasing my grades. Once I'm out, I'll probably breathe a sigh of relief, knowing I'll never see the statue again.
But then, does the suffering really end? Won't another round be waiting for me when I get out into the big bad world?
I guess in time, I'll find out.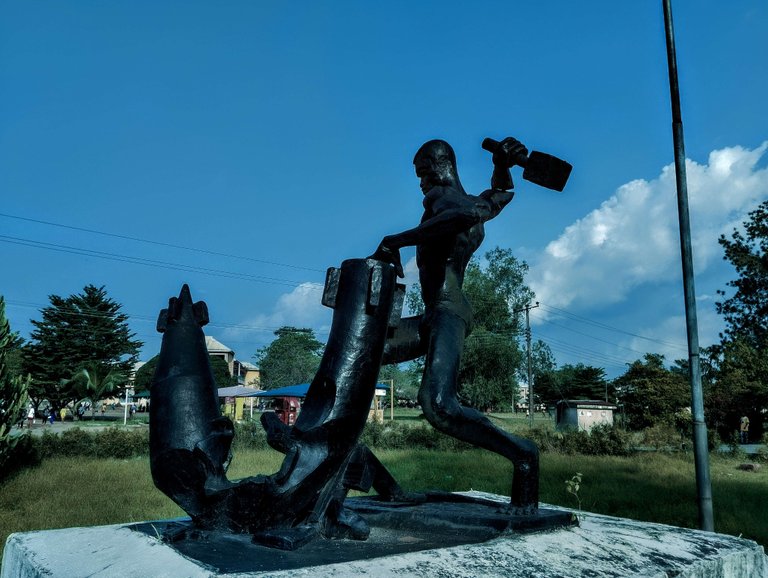 ---
Thank you for reading. Feel free to share your thoughts in the comments section below, I would love to know what you're thinking. Till we meet in the next post.
---
This post is inspired by the third topic of this week which is Take A Pic. Feel free to take part.
---
N.B: All Images are mine!
---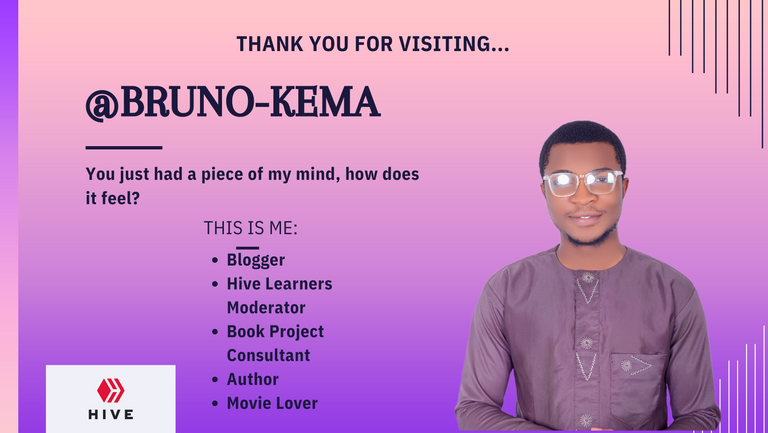 ---
---