Who Doesn't Like Compliments?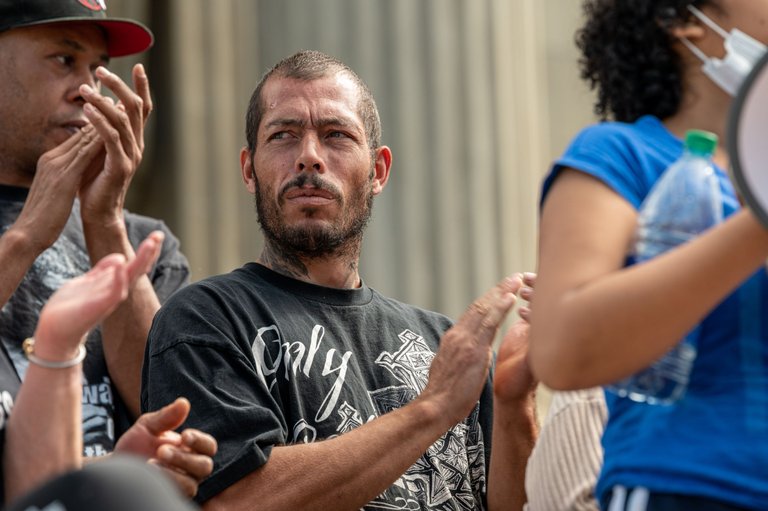 Brett Sayles
---

Is there anyone at all that does not like compliments?

I doubt there is even a single soul. No matter how hard you might be, you will always be open to compliments. Especially when you know that it is a well-deserved one that you have worked for. There is a difference between doing something warranting the compliment and then being complimented for something that was not of your doing.

Either way, compliments make us feel good. And many times, it urges us to do even better subsequently. A well-crafted compliment can put a smile on the face of a depressed person, it can make someone see the world in an entirely new light. And it can also melt even the hardest souls. We all should try to compliment people as often as we can, we have no idea how far such little services can go for them. And us, by extension.

Of course, I have also done things that warrant being complimented. I have done such over and over, the one that stands out most for me is that pivotal time as a writer when I realized just how good I was, and I discovered it through a compliment. I have told the story before here so I would be talking about something else instead. My second greatest compliment.

I think this would be when I had my directorial debut. Chill, I will get into details shortly.

I am Catholic and a staunch member of the Catholic Youth Organization of Nigeria (C.Y.O.N), and I am also an executive. Before I became an executive though, a few years back I was assigned to act as the Director of Socials (D.O.S) because the one we had went for service. I had no prior experience of holding an office, but the other executives promised to assist me and see me through. So I accepted.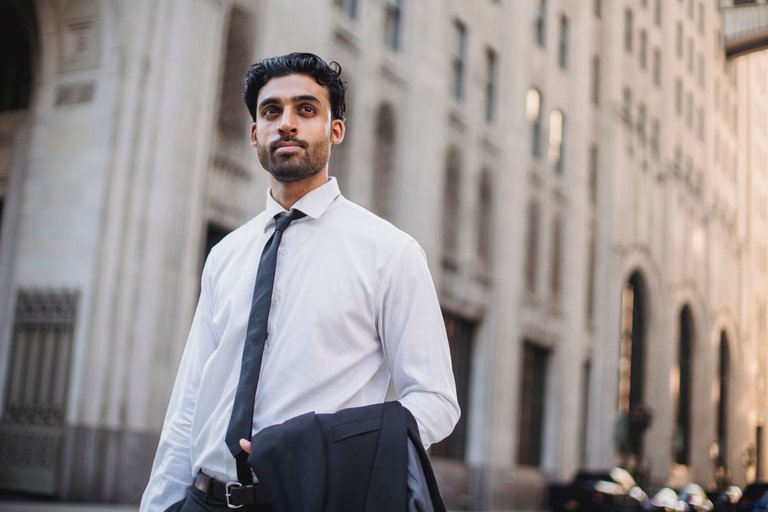 Ketut Subiyanto

It was while in this office that I had that Ice cream incident I told you guys about the other day. But that is not the story I am trying to tell today. While I was standing in for the DOS, we happened to have the Easter festivities approaching. And every Christian knows that before Easter comes, we would have Holy Thursday, Good Friday, Holy Saturday, and finally Easter Sunday. And on Good Friday, we the CYON were to present a Passion Play for the entire church. And that fell into the jurisdiction of the office I was filling in for.

Now, Passion Play is basically a drama reenacting the passion of Christ. But this time, the stage won't just be in the church. The drama would begin in the church, then it would be taken to the street where we try to recreate the moment when Jesus Christ carried his cross through the road to Calvary, trying to follow all fourteen stations to the letter. Meanwhile, all the church members would follow us as well, and people in the street would be watching us. It was a live drama. The procession would eventually return to the church and that is where we would conclude it.

It was not going to be easy at all.

That was how I became a director overnight. The church provided us with scripts, but that seemed to be all they were giving us. We had to hustle for costumes, I had to ginger the actors, and even I had to act as the Pilate myself. It was not easy indeed, there were times I was just tempted to call the church council and tell them there would be no passion play that year because the response I was getting from many of the actors was not encouraging at all.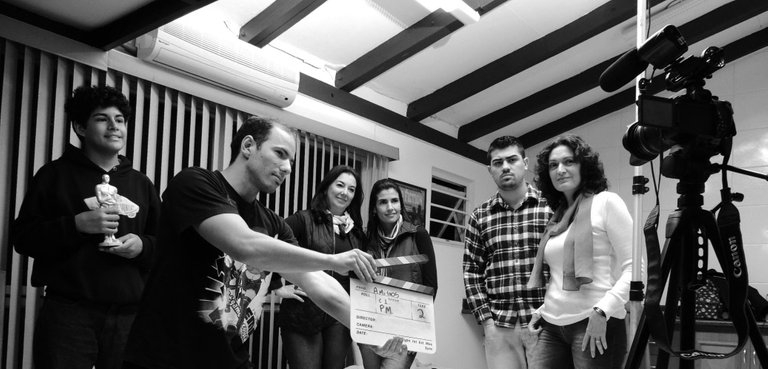 Pixabay

When you ask them for the right time to set rehearsals so that they would be sure to attend, they will agree on a particular time, and still, they won't turn up. I know how much airtime I burnt during that period just because I wanted it to be a success.

Thankfully though, it was not all the actors that were acting up. The guy that was acting as Jesus was very supportive, he was the one that was encouraging me even when I had totally given up. Sometimes, he would be the one to call the others because I was already fed up. Not him alone though, another actor was helpful as well, I can't really remember the role he played. Is it Caiaphas? I'm not sure anymore.

That was how we kept on rehearsing. I had sleepless nights working with the artist that was helping with the costumes. We had to improvise, so we used cartons for the soldier's wear and also had to use jalamia for the Pilate and other high-ranking officials.

And then, Good Friday came.

And we killed the drama!

As I said, I acted as Pilate, so my role ended in the church. But I still followed the procession to make sure everything went in order. And when it was over, people were just gushing about how good it was, how it was better than last year. How we made the flogging of "Jesus" look so real, and even the cross was heavy. Was he really crying? Did that soldier really slap that lady?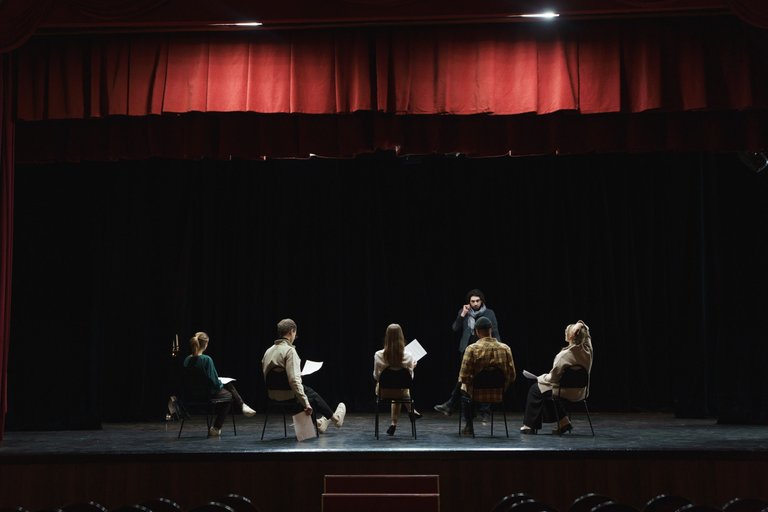 Cottonbro Studio

People were wowed, and my head was just swelling and I was smiling, trying to be humble and telling them we just did our best. There is that compliment you will get ehn, all the struggles you went through to get to that moment, you will just forget it in a heartbeat. That is what happened to me, that moment, I forgot the problems the actors had given me, I was just in the moment, basking in the glory of the accomplishment.

After the Good Friday events concluded, we were promised to be celebrated on Easter Sunday, and that one alone is for another post entirely.

So, my dear friends, that is one compliment that got to my head. It was my first time directing anything at all, and I was able to make it work. Not alone, of course, I had the awesome help of my colleagues. And together, we were able to bring back the miracle that had happened at Calvary all those years ago.

Have I directed again since then? Nah, it is just stressful dealing with actors. But I have acted in multiple dramas since then. I am a bonafide executive now, no longer standing in. I will keep on trying my best for the organization. And keep on doing things that will keep the fire burning. And doing things that will keep the compliments coming.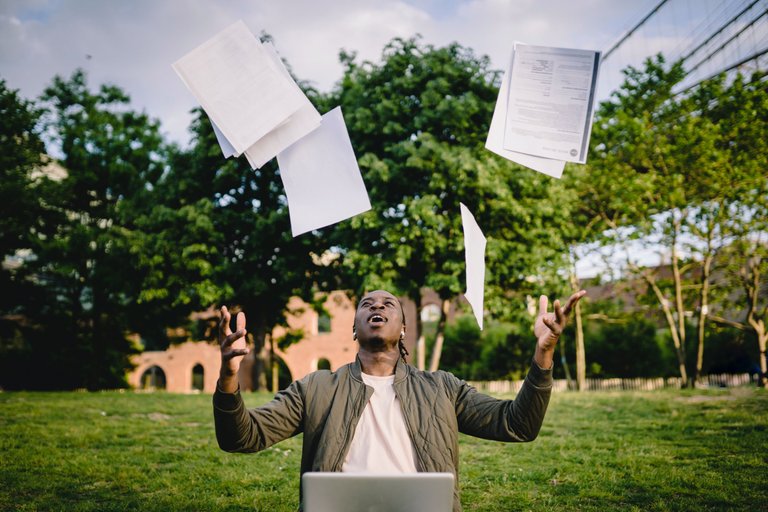 Ketut Subiyanto
---
---


Thank you for reading. Feel free to share your thoughts in the comments section below, I would love to know what you are thinking. Till we meet in the next post.


---
This post is inspired by the third topic for this week which is The Greatest Compliment. Feel free to check it out.
---
---