End of season rewards 15/06/2022 🤑
Hello everyone,
I have been playing Splinterlands a lot the last days and was able to get 39 reward chests as an EOS reward. I know you can do a lot better than that but I'm still happy with the amount of chests I have received since I didn't had much time to play because I had to work on an important paper for university.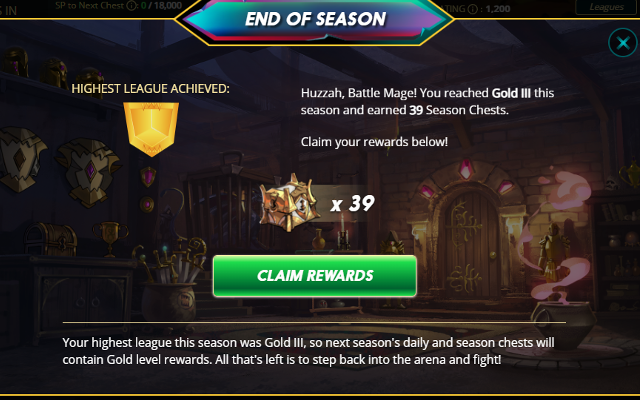 I was able to get into gold leagues last season so my chests were gold chests this EOS. I was really excited about this chest opening because it's the first one since the implementation of the new reward system. Here's what I got: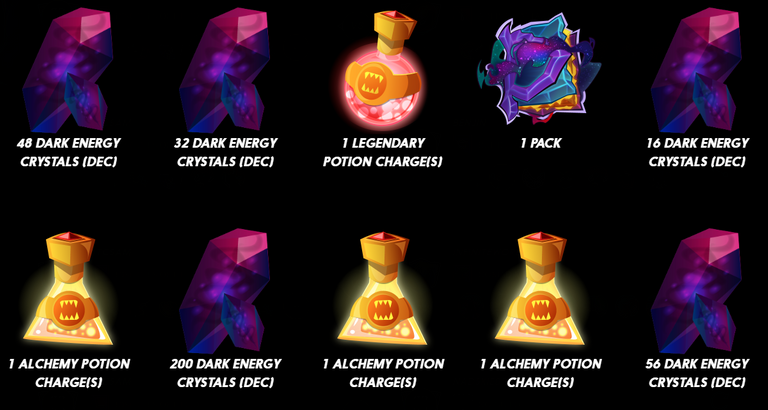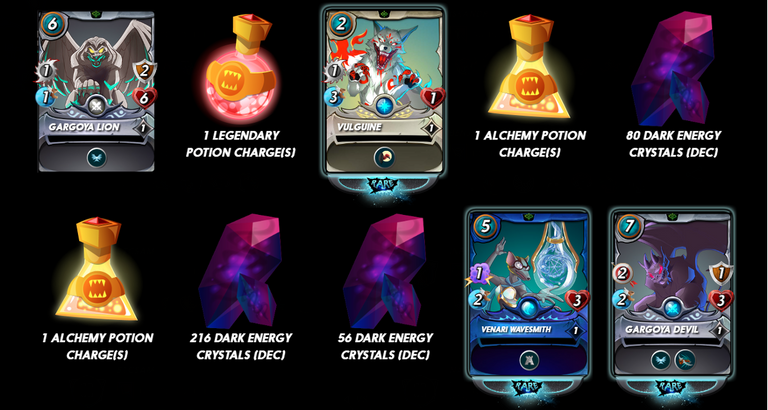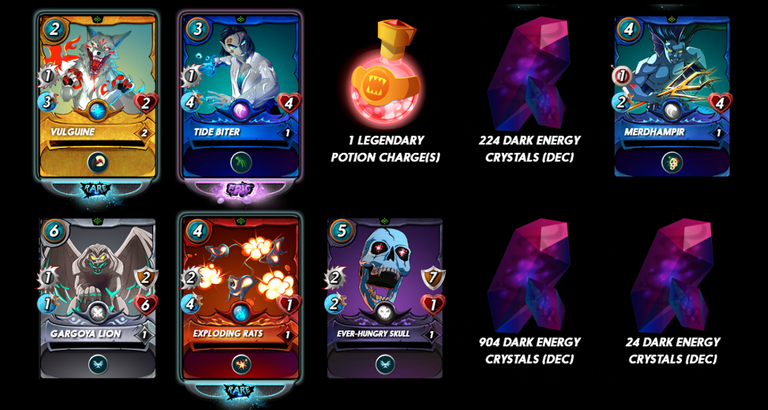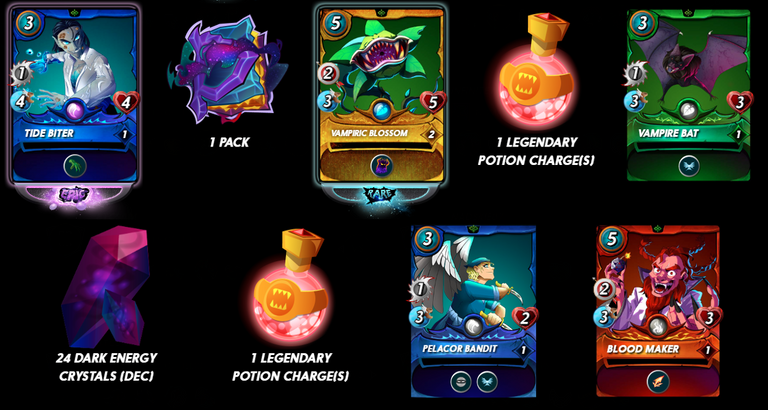 The start was not bad with an early Chaos Legion pack 🥳 But I had to wait for quite a while before I've got my first cards. I'm really happy that I've got a gold foil Vulguine (worth ~ $ 0.95) and also a gold foil Vampiric Blossom (currently worth ~ $ 1.24).
To sum up: 17 of my chests contained cards, two of which are gold foil ones. They have a total burn value of 1,315 DEC and are worth $ 2.73. I also received 5 legendary potions and 5 gold potions in addition to ** 1,880 DEC**. Well, not to forget my two Chaos Legion packs :)
All in all a pretty solid EOS opening, I'm happy with my rewards 🤩
---
What about you? What did you guys get in your EOS chests? Tell me in the comments 👇
Cheers ✌
---
---