Hive Power Up Day - July 1st 2022 🤩
Hey everyone,
It's already July and you know what that means: Almost half of the year 2022 has past which is just crazy. I feel like time is moving so fast but that's actually a topic for a different post. Today is Hive Power Up Day again and I'm participating. I just celebrated my 5th Hive birthday, so the timing seems perfect :)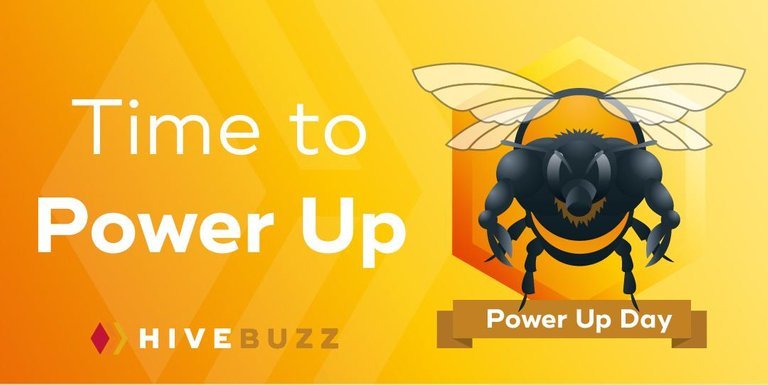 Source
What is the idea behind the Hive Power Up Day? The HPUD is a day where the community comes together and power up as a collective. Everyone is invited to join us and power up as well. Of course you can power up whenever you want but I think it's nice to do it together. It's a big sign that we believe in this blockchain and that HIVE will have a bright future. Another great thing about it is that the liquid amount of HIVE will be reduced which can support the HIVE price. And you can also get a badge from @hivebuzz & win some awesome prizes too. So what are you waiting for? Join the HPUD now!
To be honest I wasn't that active on Hive lately which is why my HIVE earnings have been pretty small. But I still managed to accumulate ~ 21 HIVE - 11 for my own account and another 10 for @stekene who is the winner of my anniversary giveaway.


I always like to power up other Hive-based coins on HPUD as well, so I took a look at Hive-Engine and staked a few of the liquid coins I had there. It's not much but better than nothing :)

Why should you join the Hive Power Up Day?
Because it shows that you love Hive. Because this community gave you so much and it is time to give back (if you really want to give back you can help someone with his/her power up and get a Power-Up Helper badge from @hivebuzz too). Because it is a strong sign that Hive stands for more than just making a fast profit.
All right, that's it. Hope to read a lot of your Power Up posts and I'll see you next month!
Cheers ✌
---
---