Hive Power Up Day - November 1st 2021 + GIVEAWAY 🤩
Hey everyone,
I can't believe another month has passed by. It felt like 2 weeks but it's already november. At least there's one reason to be happy about this: It is Hive Power Up Day again, so make sure to power up your Hive! In this post I will share my power up experience and I hope that I can inspire other people to do the same 😊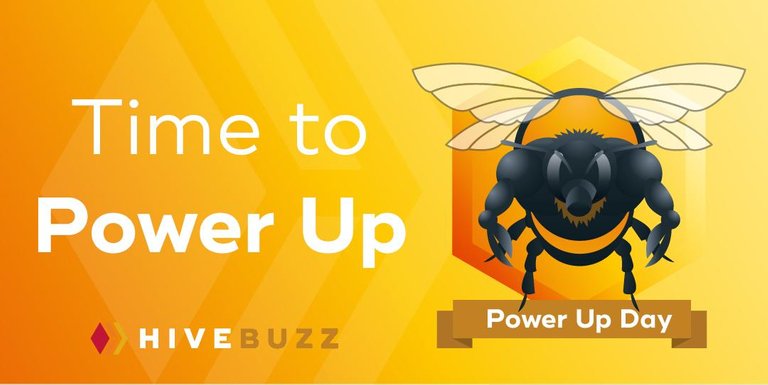 Source
The last two times I powered up a lot, but this time I didn't had that much crypto left. That was because I had invested a lot in Splinterlands and also tried playing Axie Infinity (although I already quit again, more on that in another post). Overall, there wasn't much left for Hive & Co. I actually only staked my earnings on Hive but didn't bought any additional Hive to power them up. Well, maybe I'll be able to increase my HP further again next month.
This time I powered up 20 Hive. I had a little more on my wallet (about 25 Hive), but I want to put the rest in Splinterlands, because I'm currently very hyped for the new packs and the SPS / Voucher airdrops are really lucrative too.

I also staked a few more currencies on the Hive blockchain, but again only what I earned in the last month. So there's not much to power up, but definitely better than nothing 😅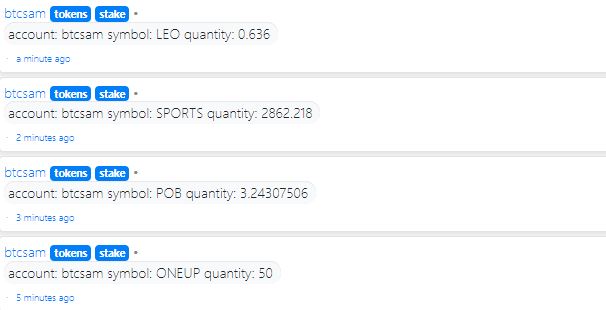 Giveaway
Last month only 1 user participated in my Power Up Giveaway but I'll still do another one this month. The rules are still the same, so if you took part in today's Power Up Day you don't want to miss this chance!
The rules are identical but I will be giving away different prizes this time. I know there are other HPUD giveaways/contests out there with better rewards waiting for you but it's free, so why shouldn't you join? Here are the prizes:
75 HP delegation for 2 weeks
50 HP delegation for 1 week
2 HBI shares
1 HBI share
All I want in return is for you to power up too. Well, a bit more than that. But it's pretty simple and won't cost you anything, promised. Just meet all of the following requirements:
You have to follow me
Take part in HPud - You have to write a post like this one with your power up of at least 10 HP. If you want more information about the Hive Power Up Day you can find them here.
Comment with the link to your post
Upvoting / Reblogging this post is appreciated but not mandatory
The giveaway will be running until this post pays out and the winners will be drawn shortly after. The amount of HP you power up does not increase your chances. Good luck!
Hope to read a lot of your Power Up posts and I'll see you next month!
Cheers ✌
---
---