Lomec
Na poloviční cestě mezi jihočeskými městy Netolice (kde jsme byli na minulé video procházce) a Vodňany, se táhne nenápadný, zalesněný kopec, jakých jsou v Čechách spousty. Ale ne na každém kopci je klášter a poutní kostel.
Halfway between the South Bohemian towns of Netolice (where we were on the last video walk) and Vodňany, there is an inconspicuous, wooded hill, of which there are many in Bohemia. But not every hill has a monastery and a pilgrimage church.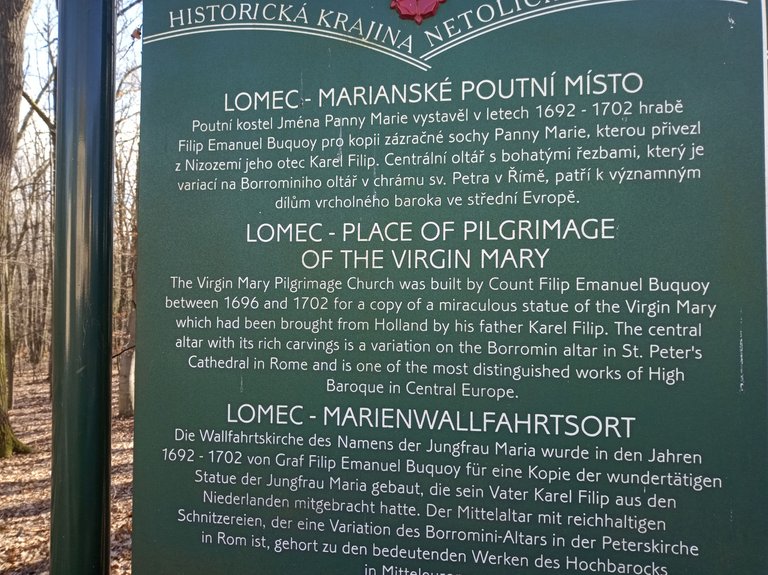 Dnes vás zvu na malou video procházku na poutní místo Lomec.
Podle informačních tabulí v areálu, se jedná o nejnavštěvovanější poutní místo v jihočeském kraji.
Kostel je zasvěcen Panně Marii a nechal ho vybudovat hrabě Filip Emanuel Buqoy v letech 1692 až 1704. Pravděpodobným architektem stavby je samotný hrabě Buqoy.
Today I invite you to a small video walk to the pilgrimage site of Lomec.
According to the information boards in the area, this is the most visited pilgrimage site in the South Bohemian region.
The church is dedicated to the Virgin Mary and was built by Count Filip Emanuel Buqoy between 1692 and 1704. The likely architect of the building is Count Buqoy himself.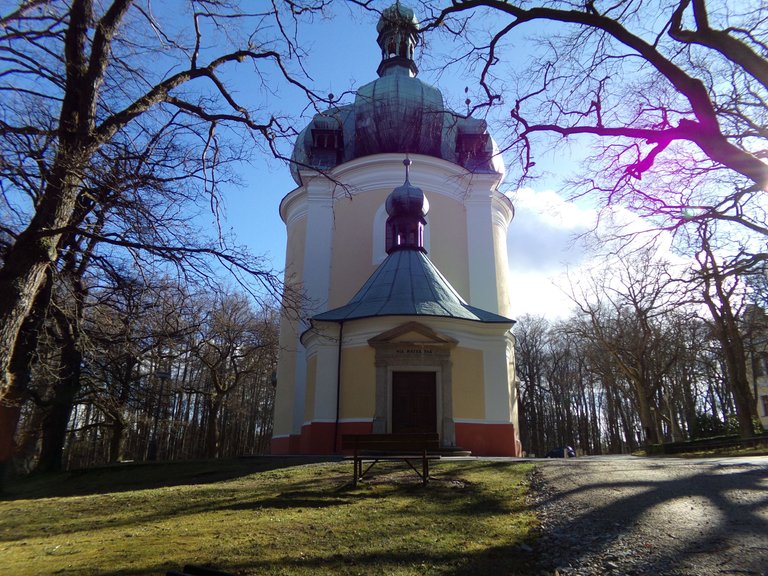 Nedaleko kostela stojí bývalý lovecký zámek, který nechal postavit v letech 1709 až 1710 Albert Buqoy, bratr Filipa Emanuela. Zámek byl později přeměněn na faru a od roku 1971 je sídlem Kongregace Šedých sester III. řádu sv. Františka.
Near the church stands a former hunting lodge, which was built between 1709 and 1710 by Albert Buqoy, brother of Filip Emanuel. The castle was later converted into a rectory and since 1971 it has been the seat of the Congregation of the Gray Sisters III. Order of St. Francis.
Je tu také meditační zahrada, která slouží poutníkům k rozjímání a meditaci.
There is also a meditation garden that serves pilgrims for contemplation and meditation.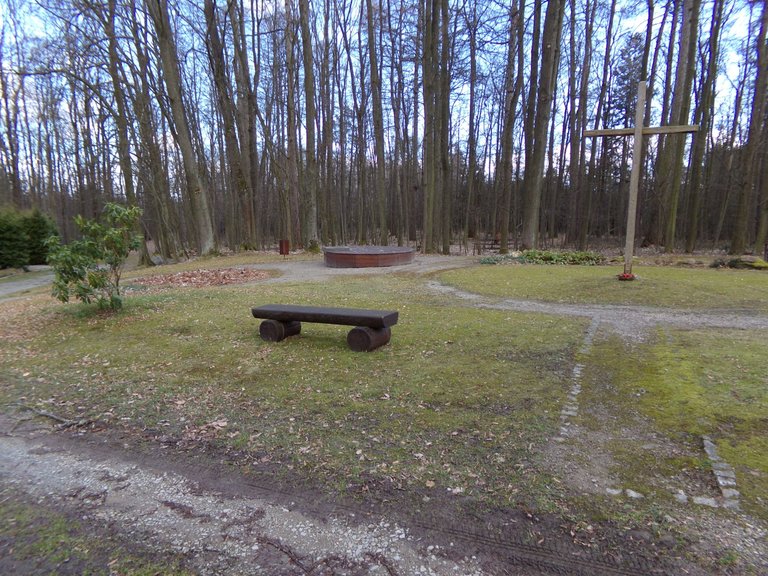 Vše "korunuje" 273 let stará lípa jménem Naděje, kterou v roce 1750 vysadili ivanité.
Everything is "crowned" by a 273-year-old linden named Hope, which was planted by the Ivanites in 1750.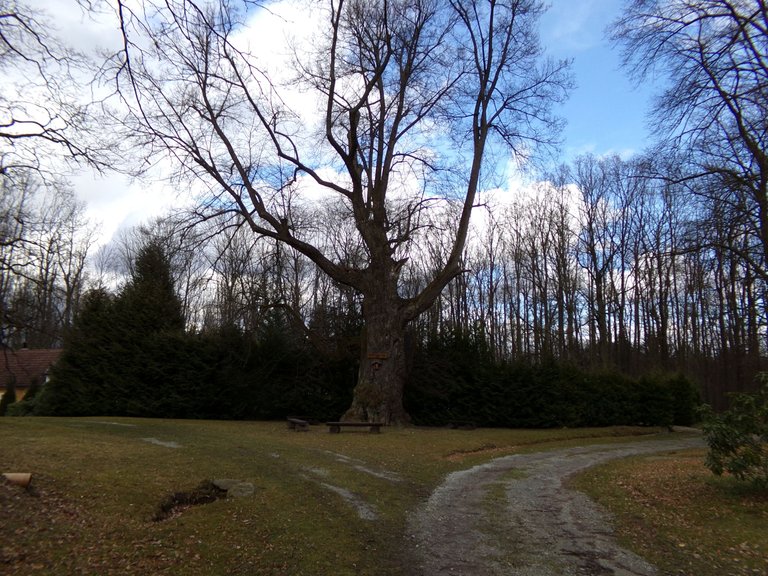 A ještě jedna osobně zjištěná věc. Celý areál poutního místa vyzařuje jemnou až povznášející energii. Navštívil jsem již několik podobných míst, ale nikde jsem tento druh energie nevnímal. Vždy tam bylo něco, co "kazilo" celkový dojem. Na Lomci je tato energie čistá, bez rušivých cizorodých energií.
And one more personally discovered thing. The entire area of the pilgrimage site radiates a gentle and uplifting energy. I've been to several similar places before, but nowhere did I feel this kind of energy. There was always something that "spoiled" the overall impression. On Lomca, this energy is pure, without disturbing foreign energies.
Poznámka:
Informace čerpány z infotabulí, popisků na serveru mapy.cz a wikipedie
Note:
Information drawn from info boards, labels on the mapy.cz server and Wikipedia
---
---