A Picture is worth a thousand words | | The Nursery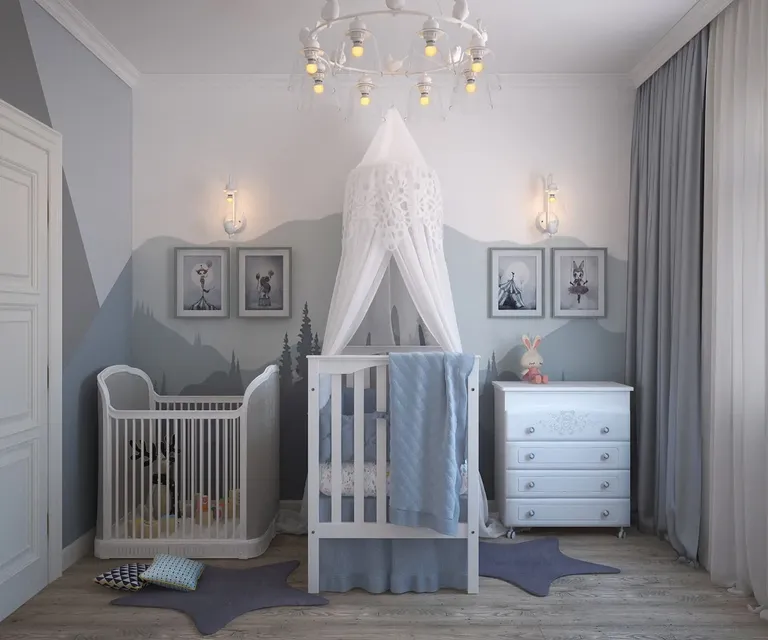 Source
Tolu's cry woke Tope and soon there was a barrage of cry coming from the nursery. Jumoke woke up too, she had barely slept judging by how abruptly she rose from the bed hitting her husband Segun on the chest twice as she had told him earlier that she wouldn't be doing the night watch alone, they were now 'couples of the night watch'.
"It's 2am don't they sleep love",
Segun said as he started out of the bed to get close to the crib in order to carry Tope.
"I think they're hungry",
Jumoke added, all the while shaking Tolu gently with a palm on her back, all she wanted was to get them back to sleep before dawn, Segun had already started feeding Tope some milk, the faded light didn't hide the glow of Tope's eyes as he stared up at his daddy who although was tired still forced out a genuine smile.
Jumoke didn't even have to feed her for long when Tolu drifted back to sleep, she slowly placed her into her crib,
"you'll be with him for awhile"
she said to Segun, who had stopped feeding Tope and was now dandling him.
Tope took a little time but also feel asleep, and the couple snug back into bed.
The morning light revealed the beauty of the nursery, the shades of white and grey colours on the wall, the white cribs which were adorned with white curtains, and the lovely yellow chandelier that hung from the ceiling, the windows where covered with two curtains of white and grey, the white served as an inner curtain that allowed light, while the grey served as a blind.
Segun couldn't get much sleep so he was up at 7am before the kids were up, he was in the kitchen making coffee, when he heard a whimper coming from the nursery.
---
---