Fungi Friday: The giant polypore shows up.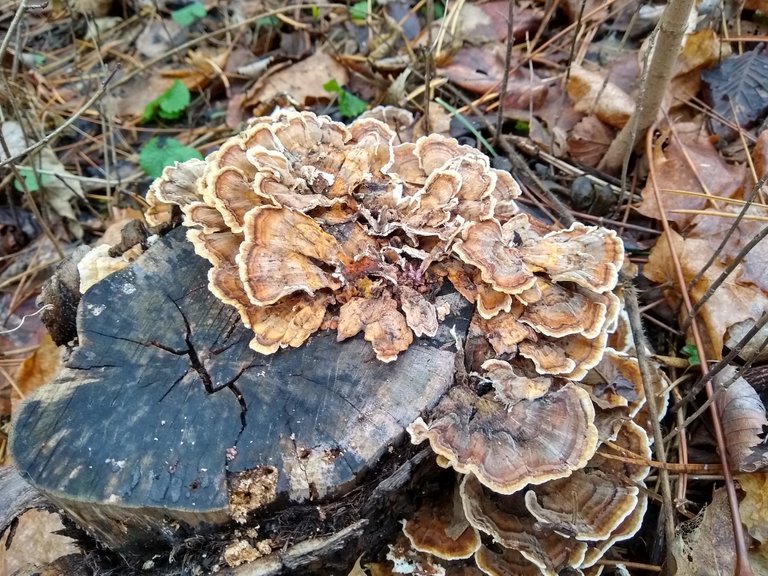 There you are doing your duties and eating away at that stump. You might have bitten off more than you can chew. On second thought, I'd feel worried about the stump based on the little I know about fungi.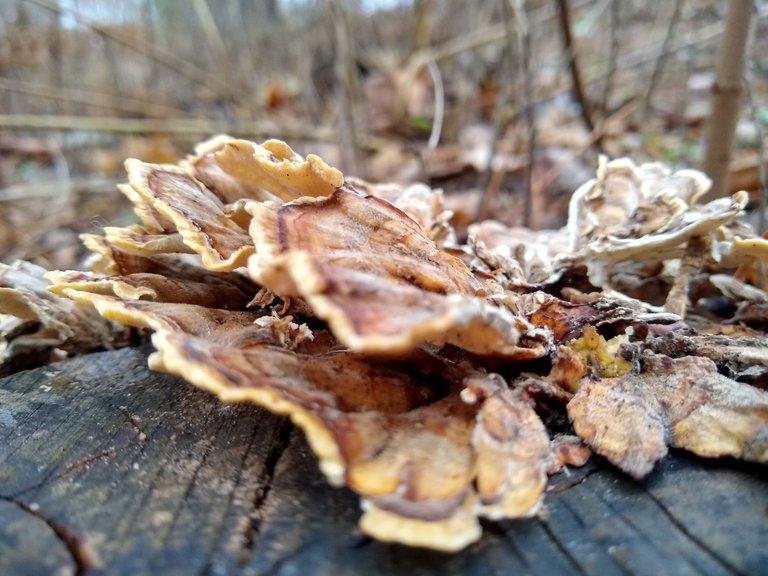 A side view of the giant polypore. They look pretty giant to me. They'll need to be to ingest all this plant matter in the forest.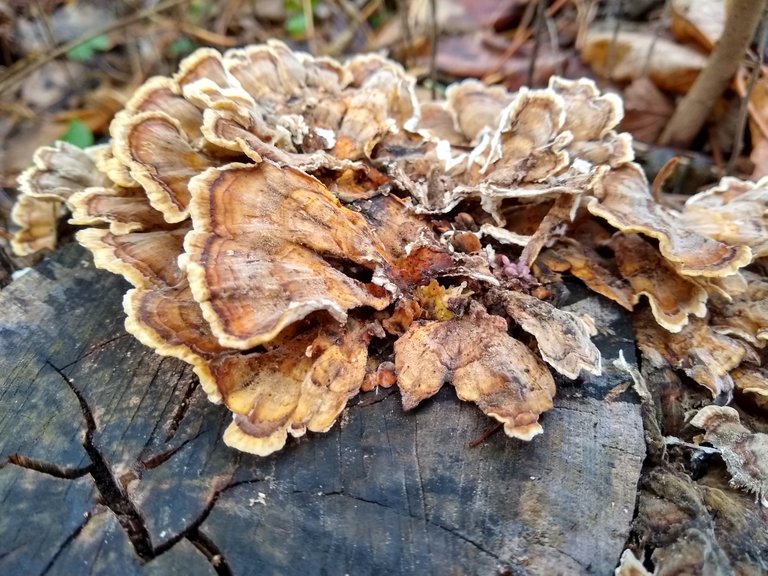 Did you ever see the movie The Blob? I'm having some flashbacks here. Constantly moving and consuming. We need someone to do this work but try not to consume too many humans along the way.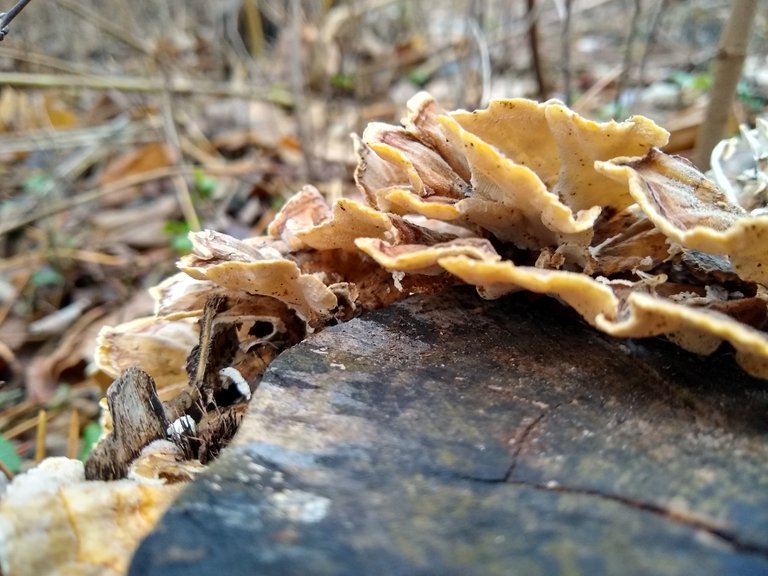 We know that fungi can talk based on the chemical reactions that occur. This batch must be saying something like: "Good eats over here, come have your fill!".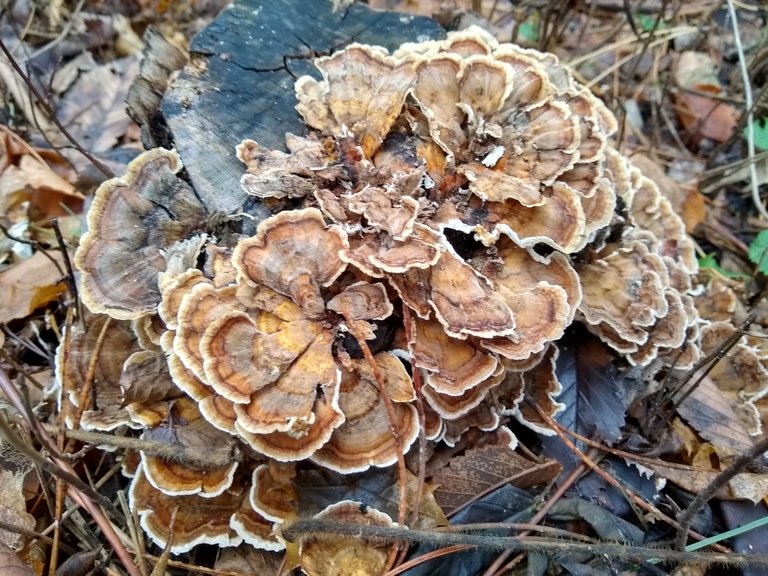 The classic overhead viewpoint. They're very fascinating in their own way. I'm trying not to disturb them during dinner but then again they're always eating. The etiquette here is confusing.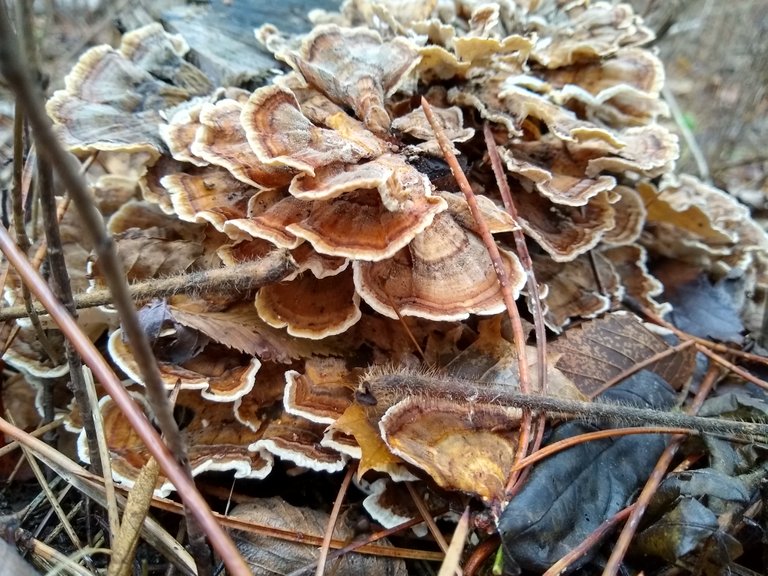 Based on their shape they seem to pick up anything that passes by. Fluff, leaves and anything else that might cross their path. Luckily I haven't seen any garbage stuck to them yet. They might eat it I suppose, you never know.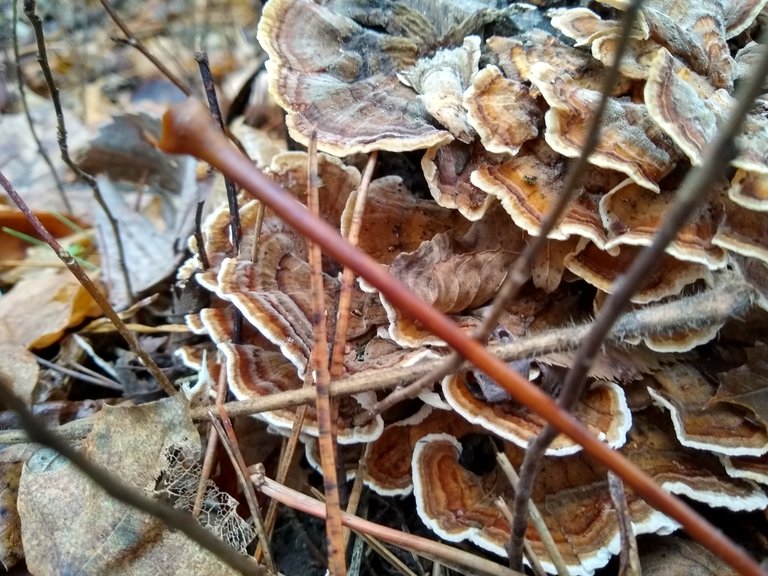 Big twig alert. This comes with the territory and I had to get the shot anyhow. This makes it artistic right?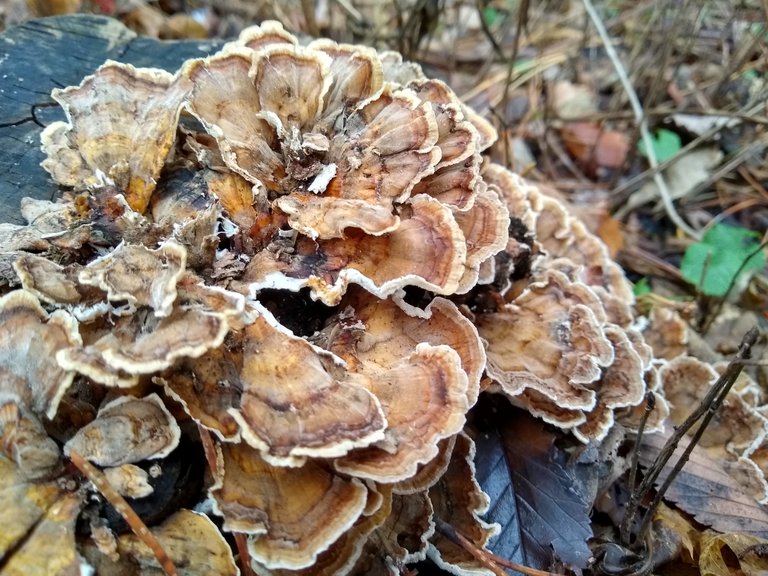 I'm also thinking of a chocolate fountain based on the structure. I wonder if mushrooms and chocolate work together? Both can be very spendy based on the quality. I'll need to delve into this further at some point.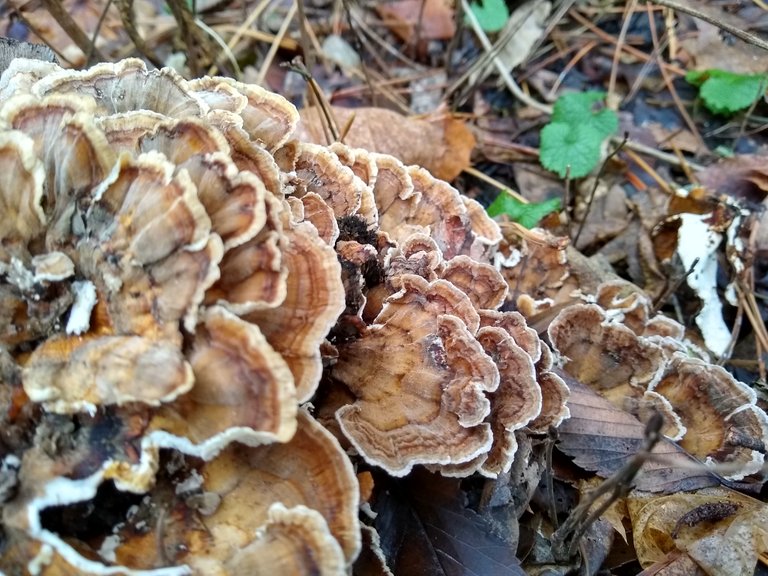 They do love to flock together. A full party by the looks of it and I can't blame them. An entire stump will keep them nourished for a long amount of time.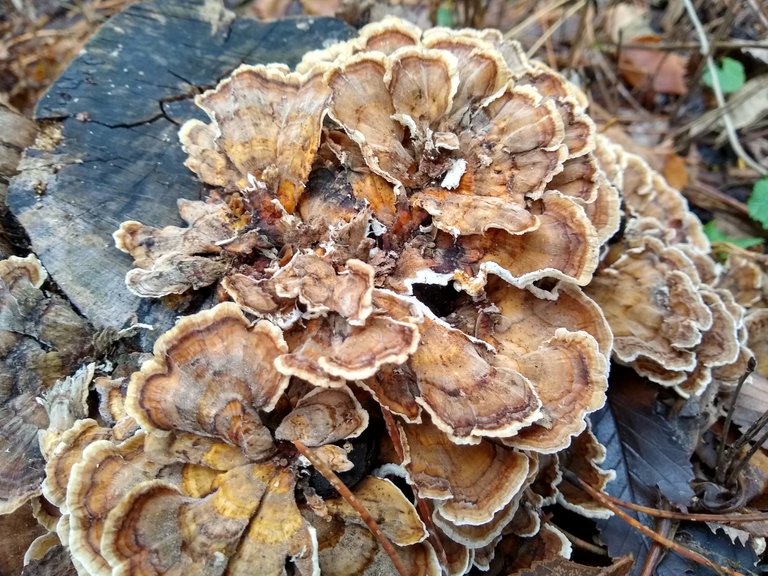 I hope they all brought their appetite. Meals for days, weeks or even months. They better have a well stocked bar too. The DJ is dropping by later to queue up the music. The is going to be the event of year for sure!
My contribution to #FungiFriday by @ewkaw
You're probably asking yourself, how may I join this exciting community? I have all the details for you my fungi loving friend. The guidelines are easy to follow. I'll be seeing you soon enough I'm sure!
How to join #FungiFriday

When Friday comes (UTC time) post your own, original photo/drawing/art/food/anything-at-all of any type of fungi

Add #FungiFriday tag (it doesn't have to be your first tag)

Include "My contribution to #FungiFriday by @ewkaw" anywhere in your post.
---
---