Fungi Friday: The rainbows are back and better than ever.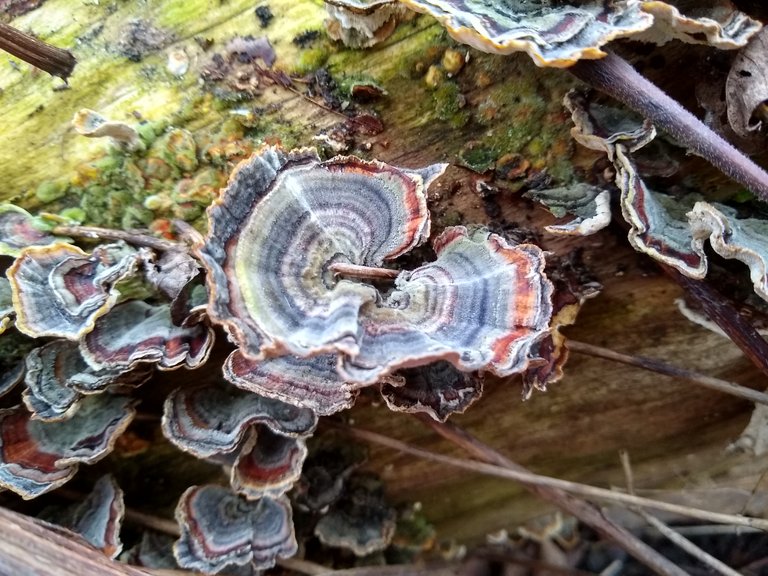 You can call me Turkey Tail but my full name is Trametes Versicolor.
I now see why people call you Turkey Tail, but I might make it even shorter with a nickname like TT.
Do you mind?
Of course not.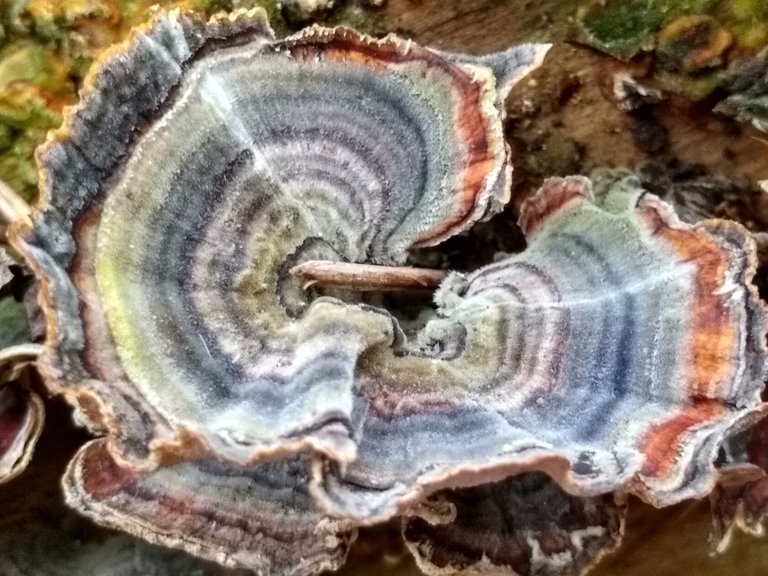 This is the glamor shot zoomed in on a single turkey tail. This resembles a heart or maybe an angel too.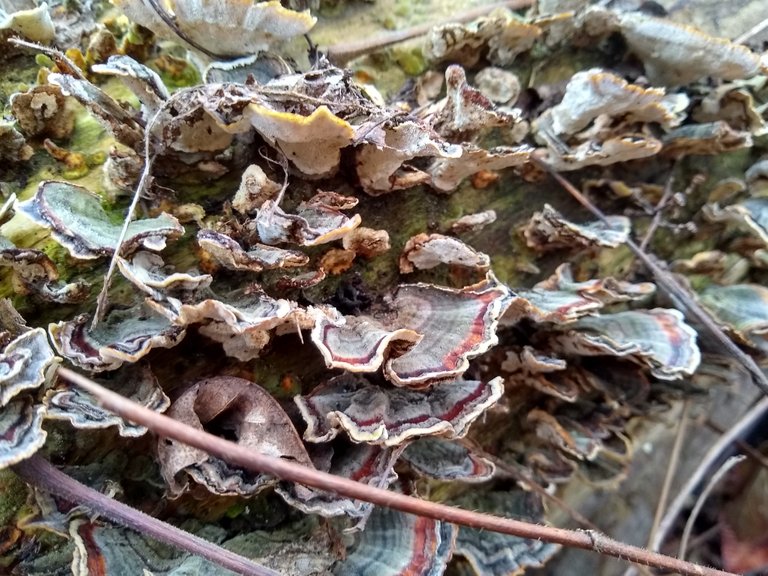 They always seem to have lots of friends around but luckily everyone gets along nicely.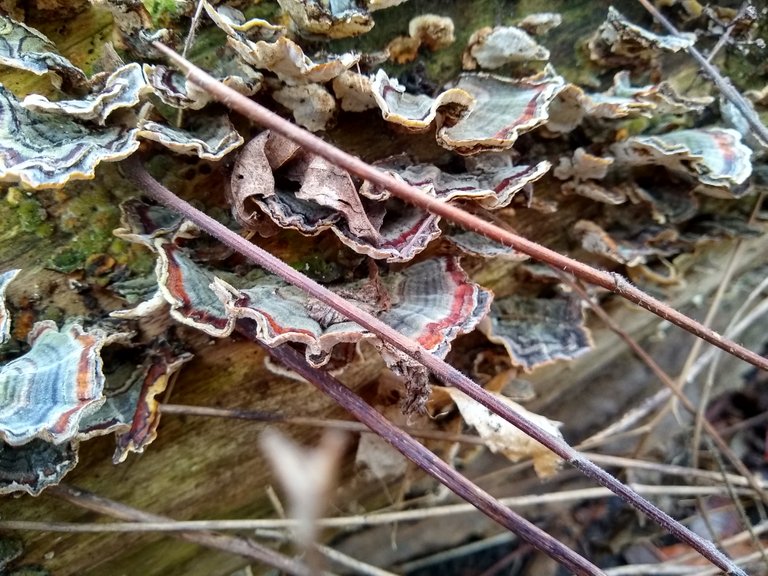 Even the branches of the forest want to be friends. They're always in the shot. What can you do?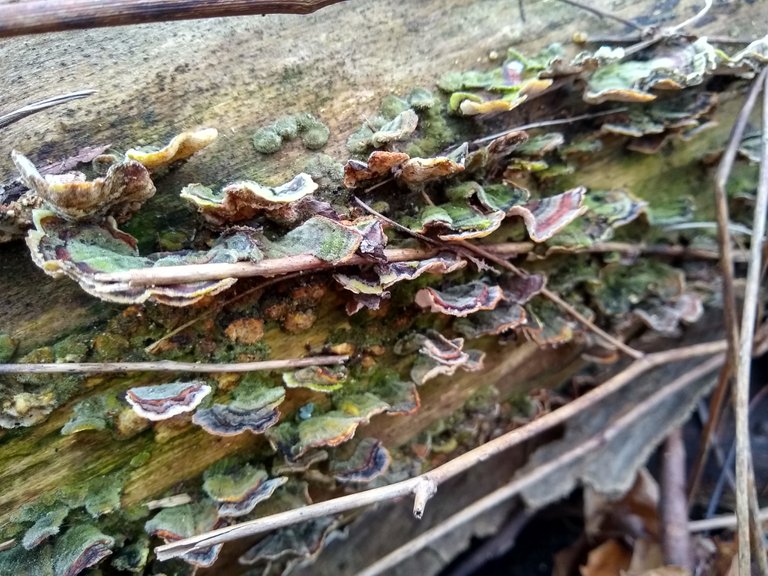 That one branch appears to be supporting a certain section of mushrooms. I wonder if it likes to listen to Bill Withers? This is a classic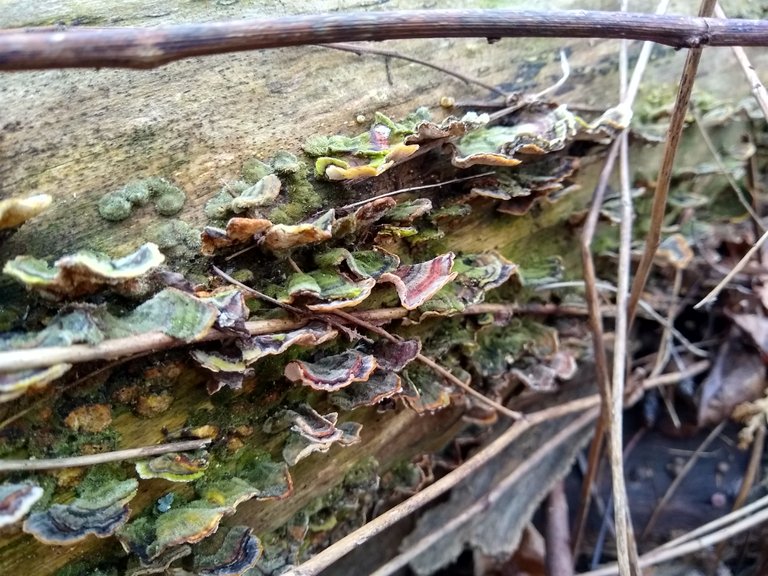 There appear to be baby mushrooms growing near the top. All green and spotty. I'm sure it won't be long before a rainbow starts growing across their tops.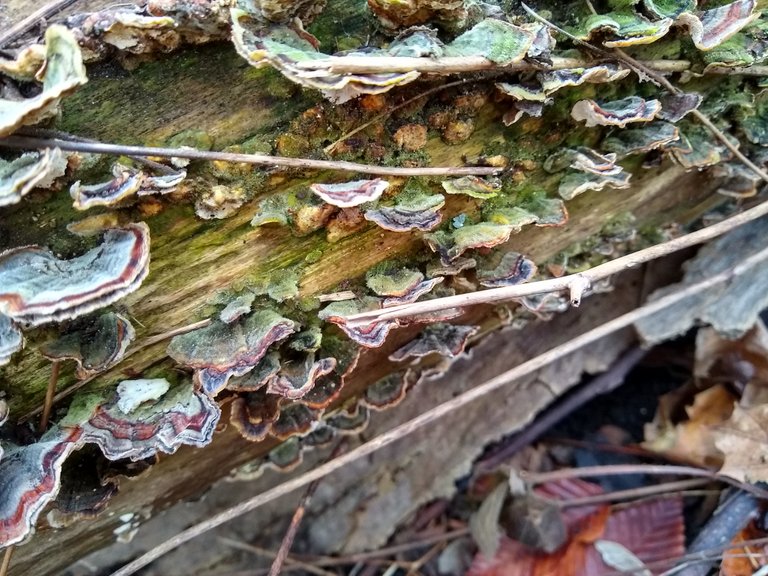 I was trying to capture the lower portion of the log full of mushrooms. They really do grow anywhere once the conditions are right.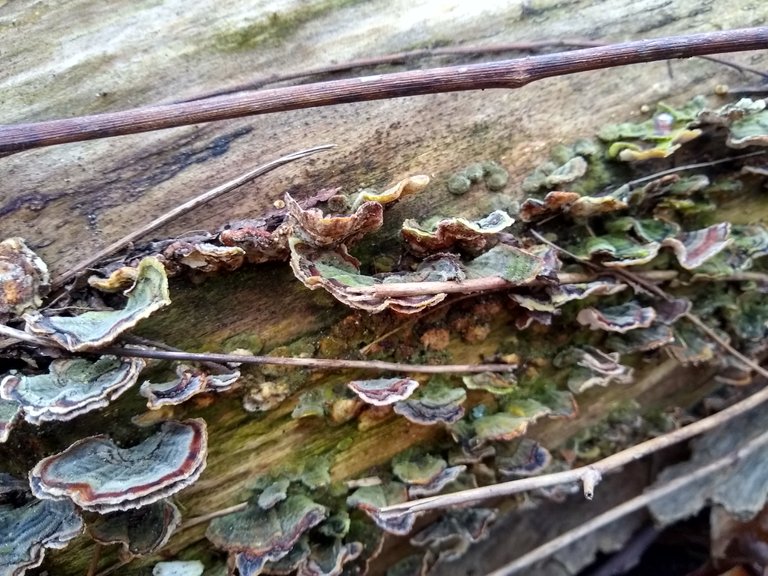 The stick makes a return. The ultimate guardian and protector.
Thank you for taking a trip with me and the turkey tails. I always like finding these ones, they're too colorful to miss!
My contribution to #FungiFriday by @ewkaw
You're probably asking yourself, how may I join this exciting community? I have all the details for you my fungi loving friend. The guidelines are easy to follow. I'll be seeing you soon enough I'm sure!
How to join #FungiFriday

When Friday comes (UTC time) post your own, original photo/drawing/art/food/anything-at-all of any type of fungi

Add #FungiFriday tag (it doesn't have to be your first tag)

Include "My contribution to #FungiFriday by @ewkaw" anywhere in your post.
---
---