Fungi Friday: The Vertical Stack
What's this strange new formation? Trying to grow vertically and succeeding too I see.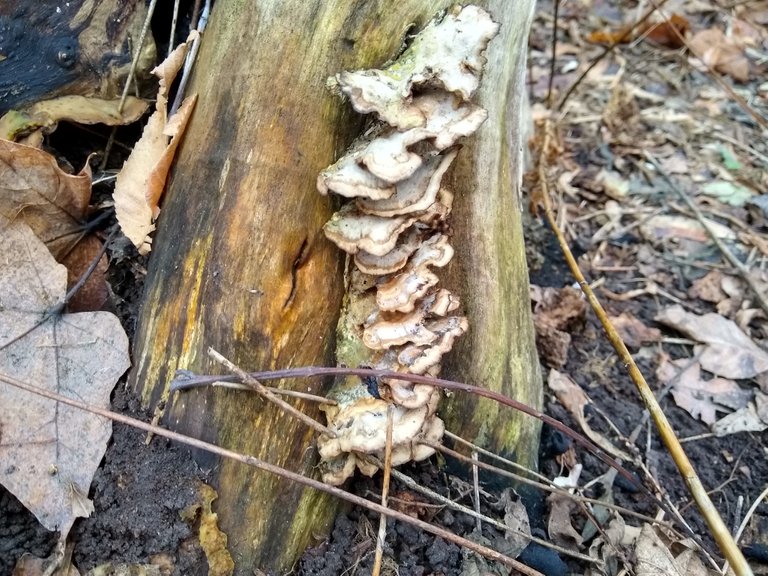 I don't often see this so I'll need to zoom in a little bit more to get the full picture.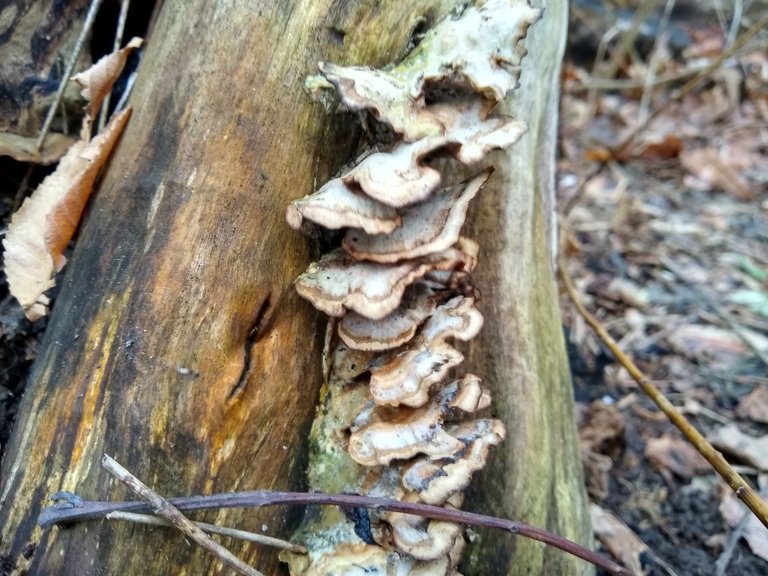 Did you not get the memo? You are fungi not pancakes. I like my pancakes stacked to the sky with a stick of butter and a bottle of syrup poured on top but only once in awhile.
Now we're looking at the profile view. Still stuck nicely to the wood as usual. Besties forever!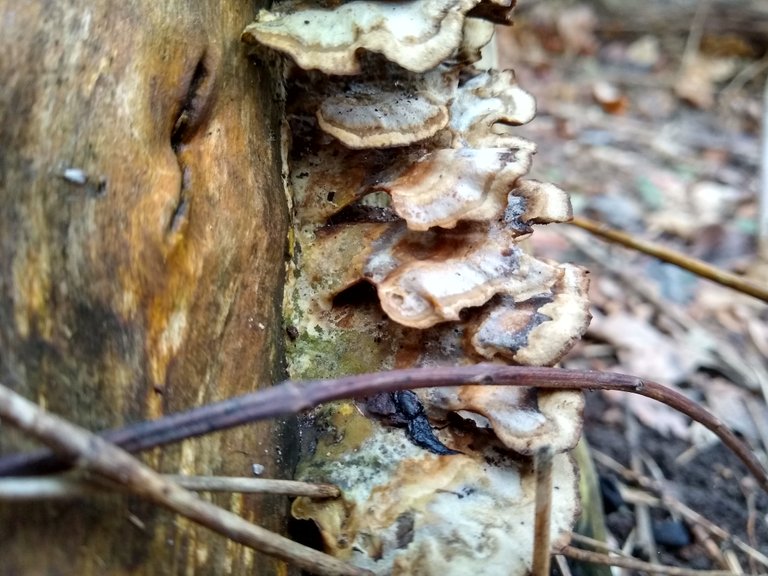 These fungi must be way ahead of the curve. With land prices becoming more and more expensive you need to build vertically. I wonder what the cost of one of these fungi dwellings must be?
The penthouse must have an amazing view of the forest but the cost might be too rich for most.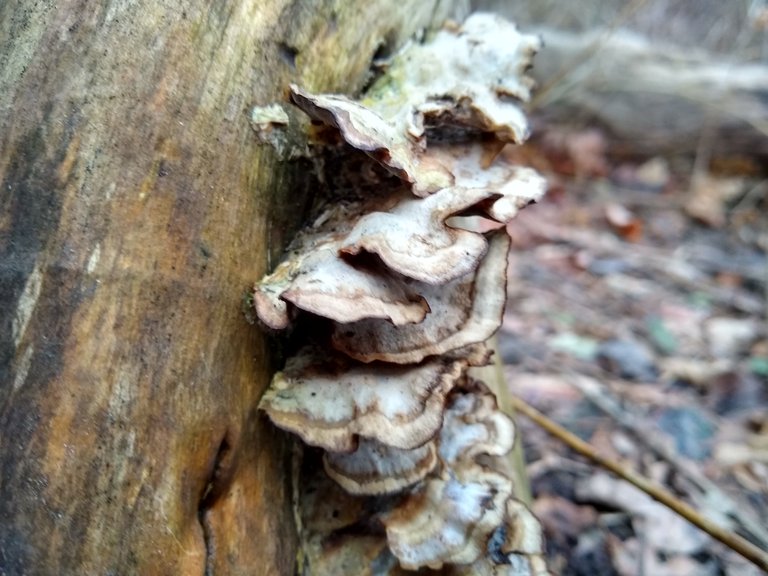 I believe these are their neighbors but I could be mistaken. There are a lot of stumps with mushrooms out there. Either way they're nice folks that would let you have a cup of sugar or bottle of wine when you run out.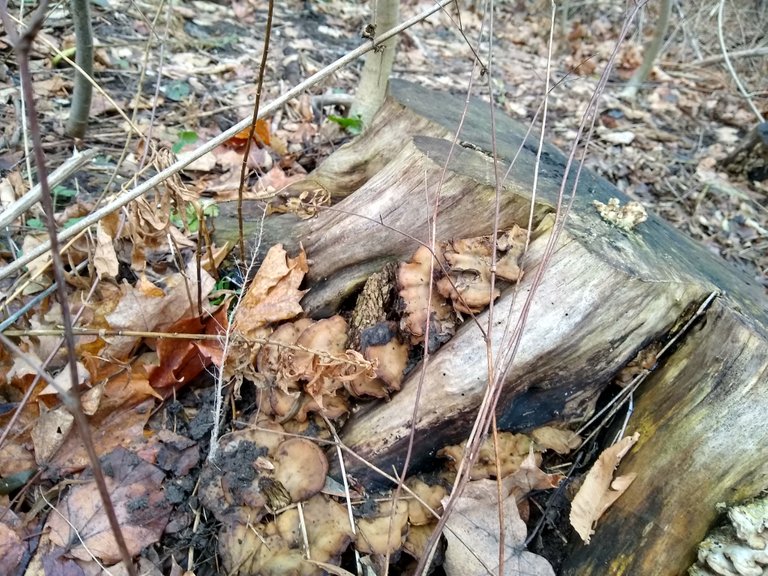 There's not as many floors in this fungi condo. This must be an older installation but looks pretty good for its age. Cheaper fees too.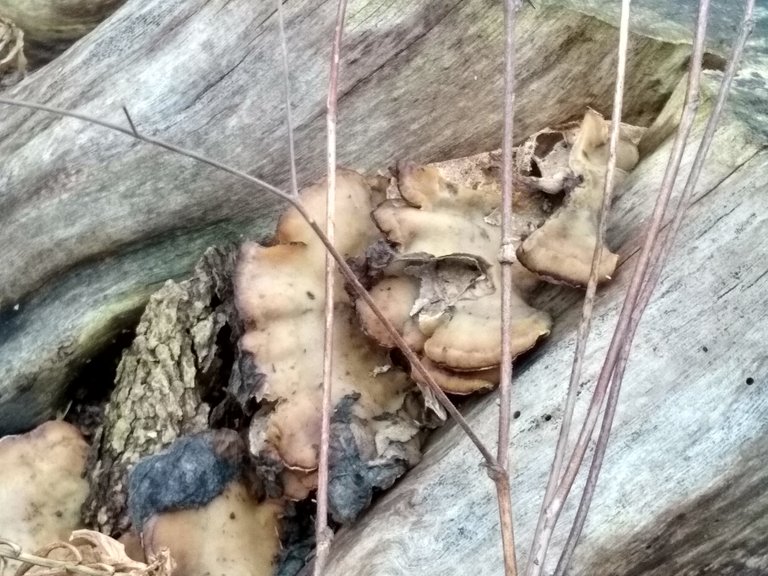 My contribution to #FungiFriday by @ewkaw
You're probably asking yourself, how may I join this exciting community? I have all the details for you my fungi loving friend. The guidelines are easy to follow. I'll be seeing you soon enough I'm sure!
How to join #FungiFriday

When Friday comes (UTC time) post your own, original photo/drawing/art/food/anything-at-all of any type of fungi

Add #FungiFriday tag (it doesn't have to be your first tag)

Include "My contribution to #FungiFriday by @ewkaw" anywhere in your post.
---
---