Fungi Friday: Two fungi styles for the price of one.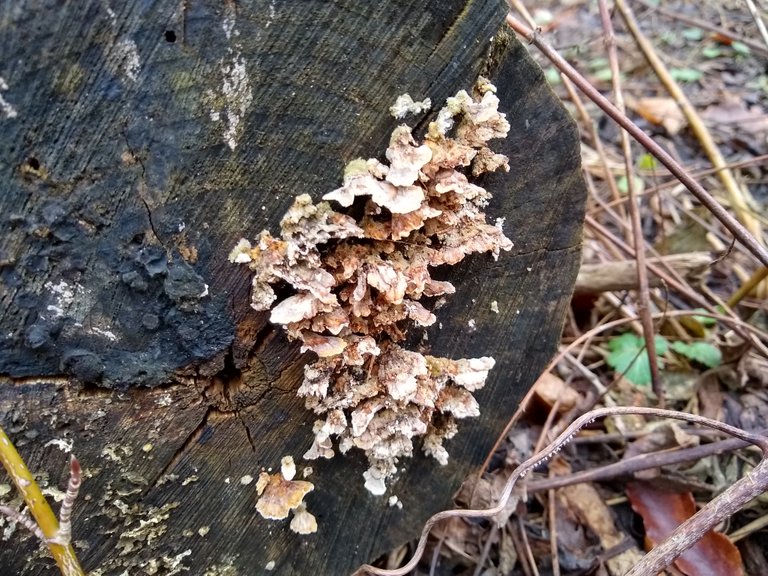 The fungi have landed on this particular day and not by spaceships either. Blown by the winds in every which way I can only imagine.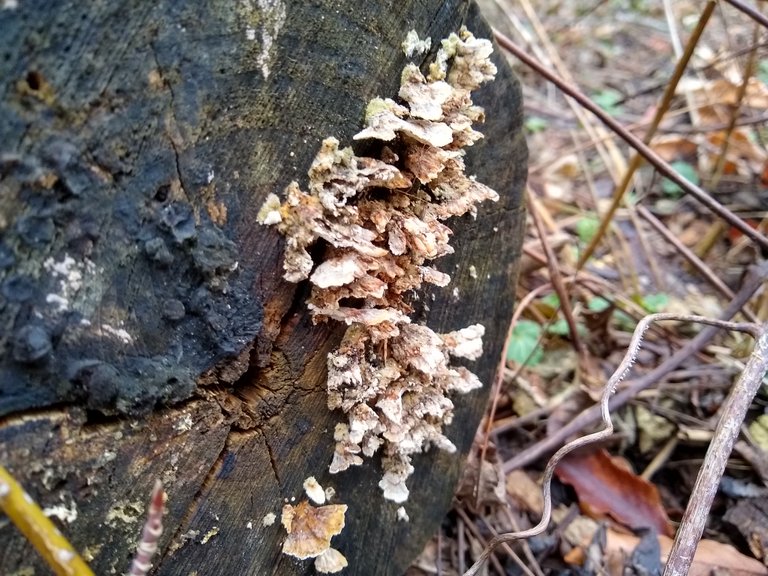 They happened to attach themselves to this stump and made it their home. I feel like eating popcorn chicken while looking at these ones.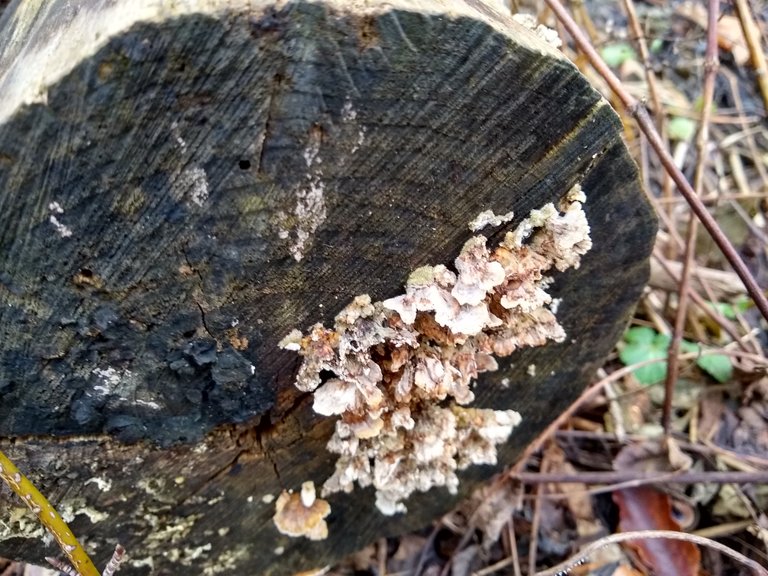 The striations of a chainsaw turned one thing into another. Was this tree ill? Was it dangerous? We'll never know.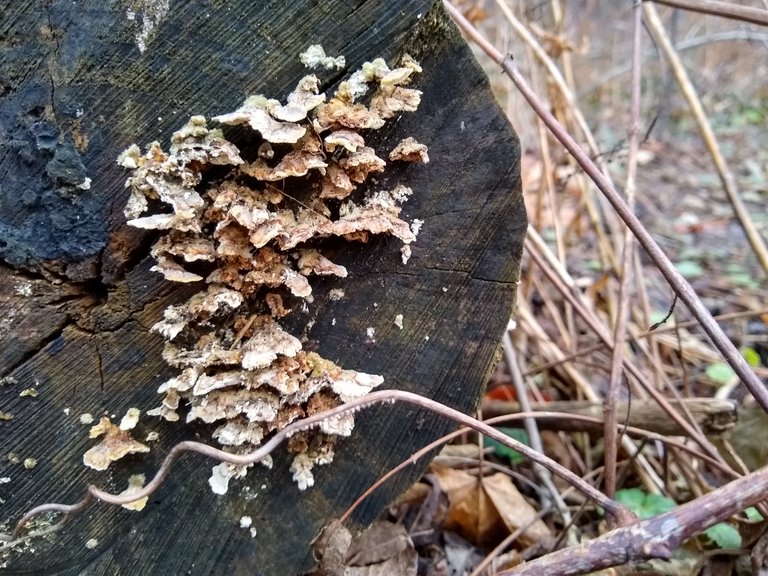 I see a helpful hand, I mean branch dropping by to say hello. They seem to be growing in a spiral pattern here.
I'd drop by and pay a visit. Oh wait, I just did.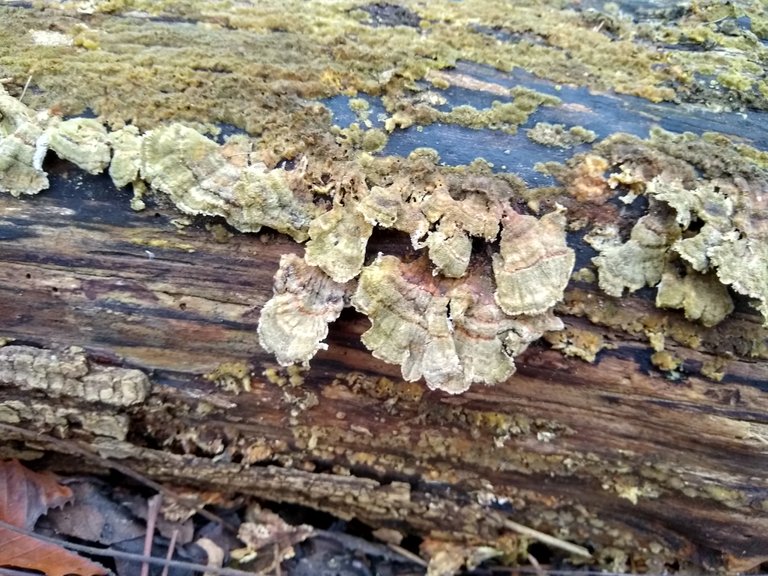 I believe these are multicolored turkey tails hanging out with some moss friends. Everybody is welcome here. Bring the jokes if you've got them too.
What does a wall mannered mushroom say?
Thank you so mush 😀




The gills are looking fresh on these mushrooms. Porous and white like the ones I usually see.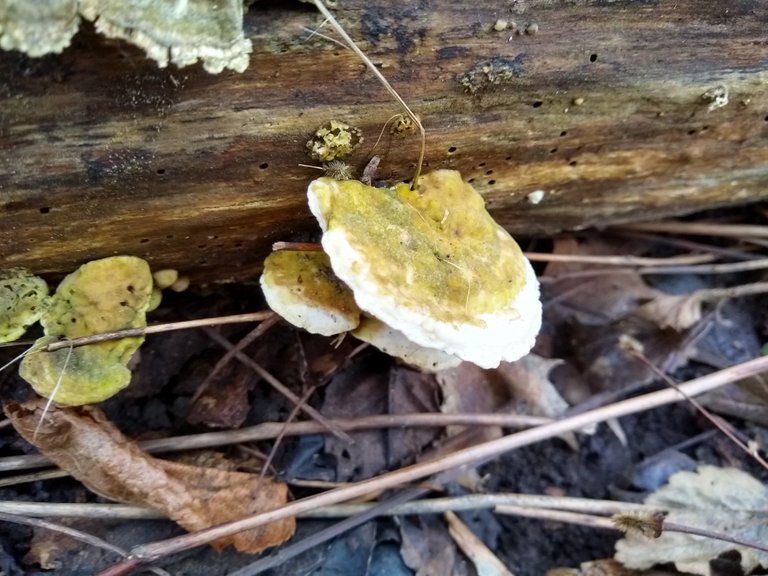 The tops are a little greenish brown. I suppose the weather does this as the gills look pristine.


My contribution to #FungiFriday by @ewkaw
You're probably asking yourself, how may I join this exciting community? I have all the details for you my fungi loving friend. The guidelines are easy to follow. I'll be seeing you soon enough I'm sure!
How to join #FungiFriday

When Friday comes (UTC time) post your own, original photo/drawing/art/food/anything-at-all of any type of fungi

Add #FungiFriday tag (it doesn't have to be your first tag)

Include "My contribution to #FungiFriday by @ewkaw" anywhere in your post.
---
---