Fungi Friday: Witness our glorious transformation!
Hello my fellow fungi lovers! This is Friday so you know what that means. #FungiFriday yay!
The mushrooms have been plenty over the last several months and I have lots of photos. They're usually the same looking white ones or maybe the turkey tail variety with their interesting rainbow patterns. Other than that I get my mushroom fix viewing the different species that appear each and every week right here. There are a lot, great job everyone documenting your adventures with these special forest folk. There are a couple of city dweller mushrooms out there too. You can spot them with their cup of coffee in their hands, sunglasses and phones.
The mushrooms I found this week might be considered urban dwellers as I found them outside of their normal habitat. I wandered into what I soon learned is called a "grocery store".
They're new to me. I saw a rather large building surrounded by cars on my walk with people pushing carts full of bags. As a curious buffalo I wandered over and asked what this place was.
The nice human did a double-take when I gingerly sauntered up next to them and starting asking a question. After the initial shock they said this was the grocery store and you could go buy food inside.
I'm used to grazing on the surrounding grasslands so this was all new to me.
I wandered over to a big opening on the side of the building and watched people going in and out. They didn't even need to open the door either, I believe it was magic as once they approached the doors opened by themselves.
Being the curious buffalo that I am I had to try it. I inched closer and closer to see if this door would open for me. Once I was face to face with the glass the door opened. I could even see my own face in the reflection too.
Wandering around the "grocery store" was really fun. Some people looked skittish at first and then I nodded and said hello. People nodded, smiled and said the same thing. What a nice bunch of people.
I initially found a very cold section of the store that I still don't understand. Lots of closed doors and frost on the inside. Nobody was around so I couldn't ask what this part of the store contained. I was able to glance through the frosted doors into large tubs of something called "ice cream". There was so much in this section but I was on a mission, maybe I'll investigate more next time.
Soon I noticed a section with fresh vegetables, this is my section I think. I even saw some grass here.
What do you know? There is a fungi section too. There were little signs with descriptions and prices. They call the fungi mushrooms here and there are a huge selection.
I played it safe and put a box of button mushrooms into the bag I found in the same section. Super convenient, grocery humans. Now I can walk around the rest of the store with a bag on my back.
Exploration of this store was lots of fun. Honestly, I was a bit overwhelmed with the selection. I'm a grazer by nature and eat a lot of grass and other vegetables I normally find under my nose. With a place like this the choice seems endless.
This will not be the last time I visit this place I can tell you!
I also needed some more ingredients for my one-of-a-kind homemade meal. Flour, yeast, pepperoni, onion, tomatoes, cheese, lettuce and a few other odds and ends.
Wandering up and down all these aisles took awhile I must admit. There is some order to the madness that I soon found out in my trip. Certain foods are kept in certain sections so at least I know this for next time. I believe I spent much more time than most.
Some of these aisles are quite small for me. I noticed one person pushing a cart turned around and headed the opposite direction. Sorry about that but there is no way you're fitting around me haha.
Once I found everything I needed I was a bit confused on how I was to pay for my purchases. I ended up stopping a person and asking them what I do with my bag of food?
They were kind enough to direct me to the front of the store to a human called a "cashier". You're supposed to pay here said the helpful person.
I don't believe many people have seen a talking buffalo before based on the reactions of several people. The cashier sure didn't but didn't let on too much.
"Hello, I'm buffalobison and I'd like to pay for my goods. How do I go about this? Is cash alright?"
The cashier chuckled a bit and said "Hello buffalobison, my name is Alice and we'll get you sorted out today. You can pay by cash, credit or debit".
Cash is good for me so I pulled it out of my buffalo pocket and paid. Super easy!
"Come back anytime." said Alice.
I waved back and said "I sure will, I love fungi, I mean mushrooms."
Thankfully for me the bag containing my groceries was sealed tight. I galloped home at a leisurely pace waiting to try out my recipe that my fellow foodie buffalo group mentioned.
They called it pizza. An Italian dish that everyone loves and is relatively easy to make but hard to master. I was going to try it out for myself and see what all the fuss was about.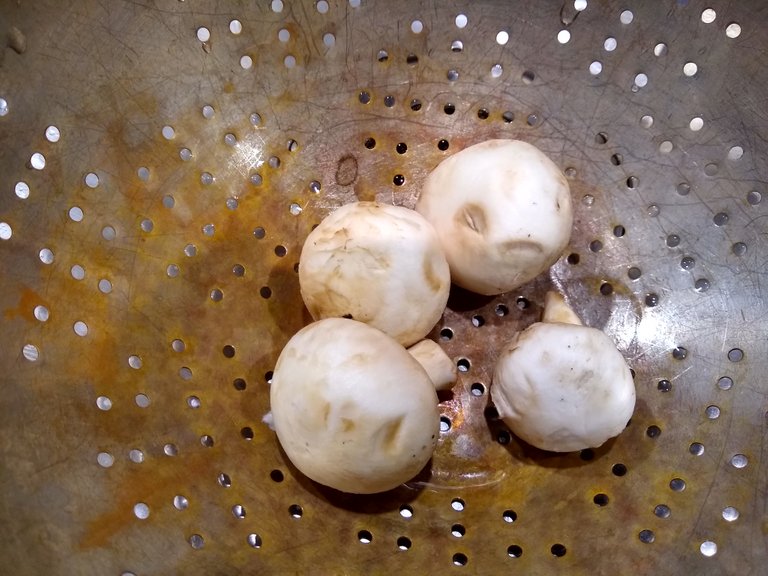 First off we need to wash off these fungi, I mean mushrooms. They were giggling as I scrubbed them with the brush.
We'll need to divide all of you up into smaller portions. Don't mind that santoku blade as it's super sharp and doesn't pinch on a slice. Those indentations help you release cleanly on each slice.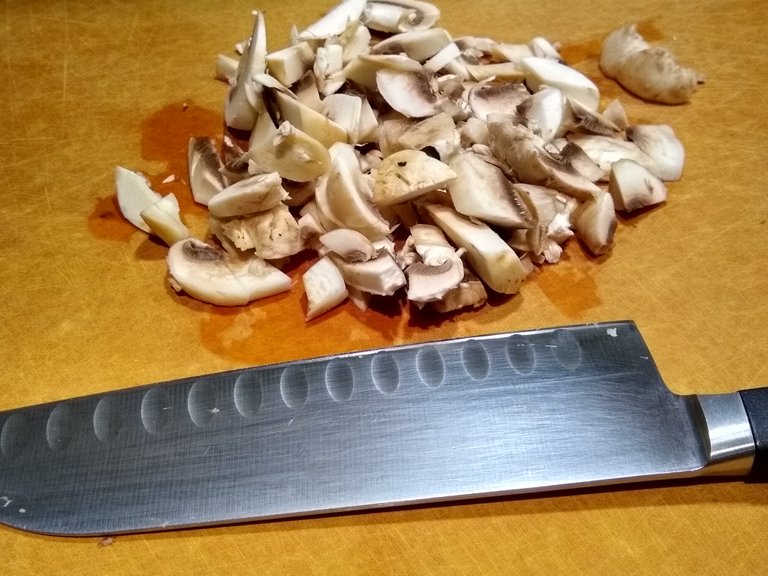 See? That wasn't so bad. This blade makes food prep such a breeze.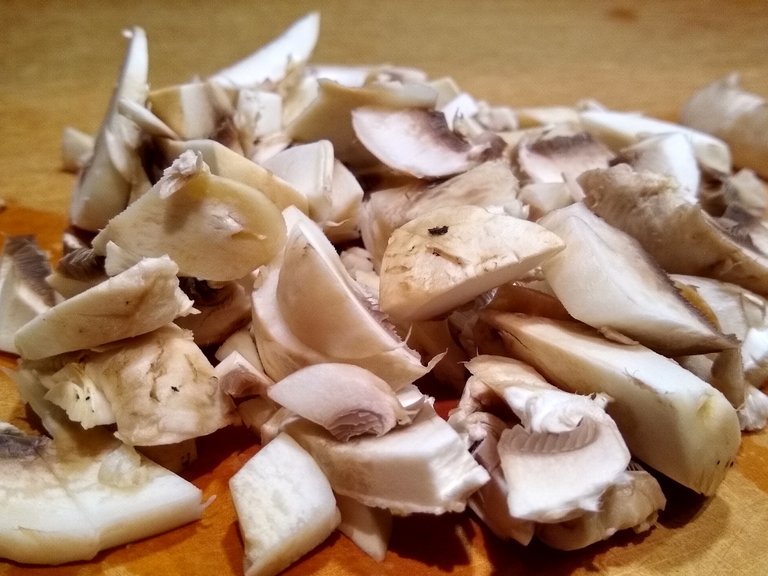 You're now half... err make that a quarter of your original size.
Perfect as a delicious topping.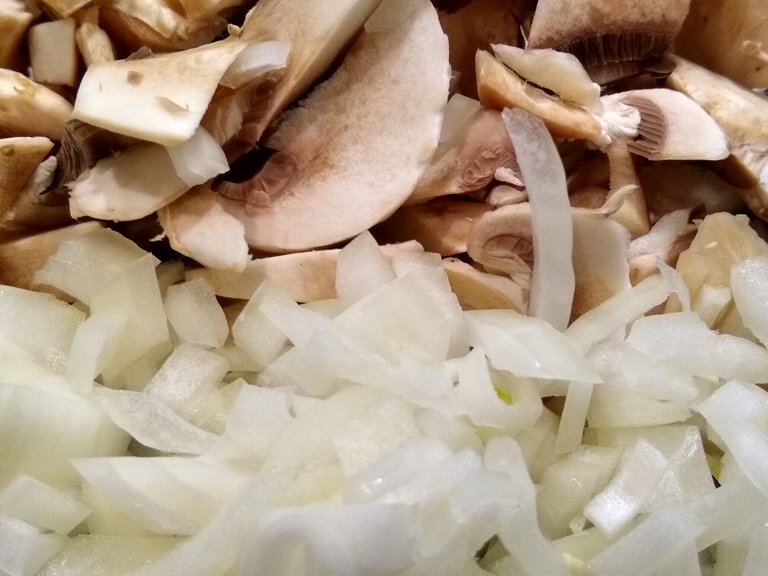 Photobombed by those onions yet again. The santoku made short work of them as usual. Have you ever not met an outgoing, gregarious onion? I didn't think so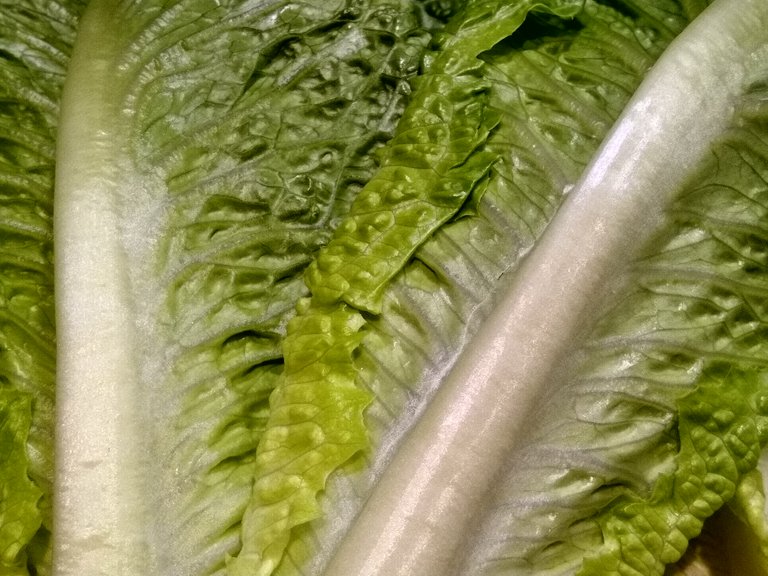 But, but, but don't forget about me. The romaine lettuce saunters out of the fridge wanting some love and attention. A pizza without a salad? I suppose you could do it but we work so much better together. You know you love me.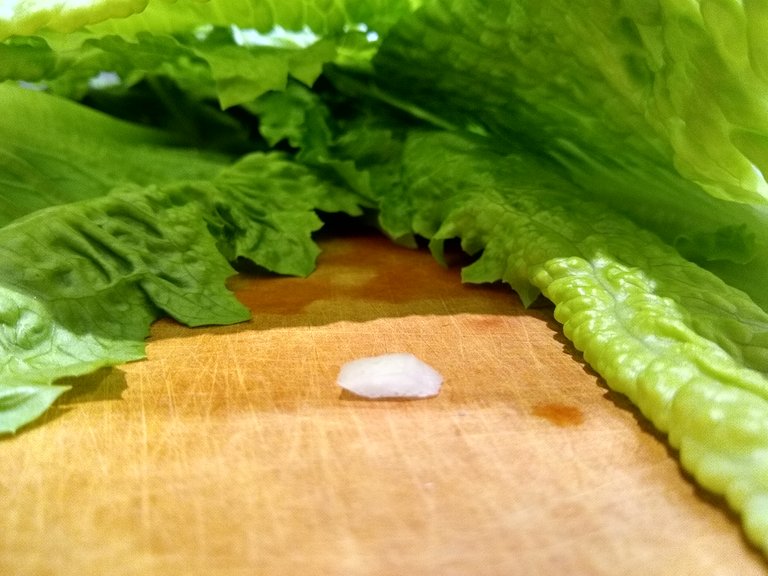 Stop playing with your food. ??????? Never! The lone tiny piece of onion prepares themselves for the forest of lettuce. Every little piece of onion must face the trial at some point. I know they can triumph. Look at their determination.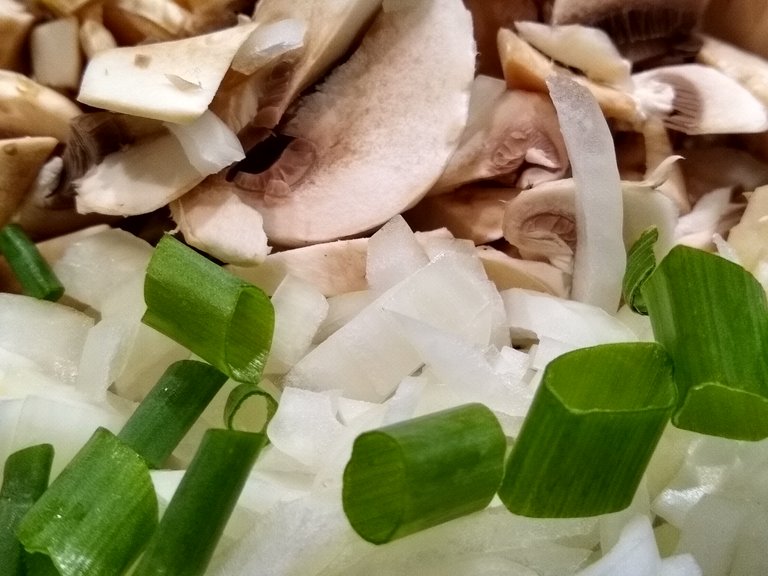 The mushrooms and two types of onions come out for moral support. You will be just fine little onion. We all know you can do it. If anything really strange happens on your quest send me a text and we will all be there in in two seconds flat.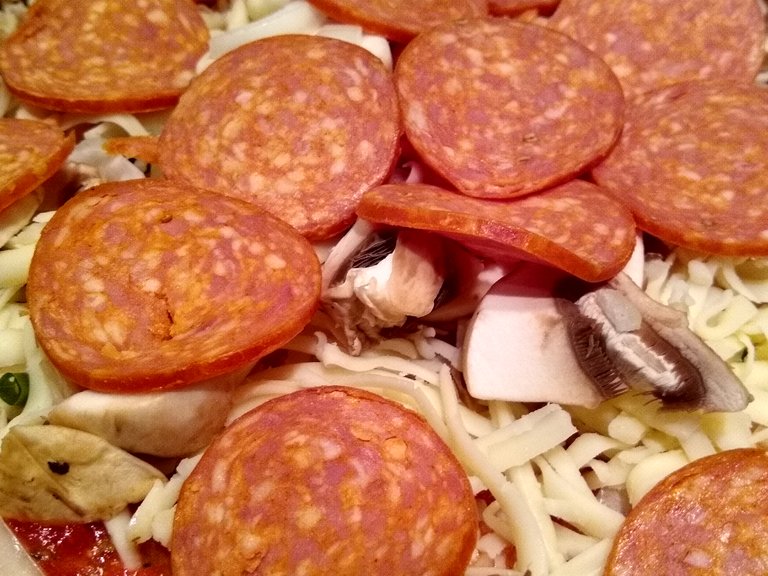 The pepperoni shows up late to the event as usual. Real divas.
They have a right to be as I believe they are the most common topping on a pizza right after my mushroom friends.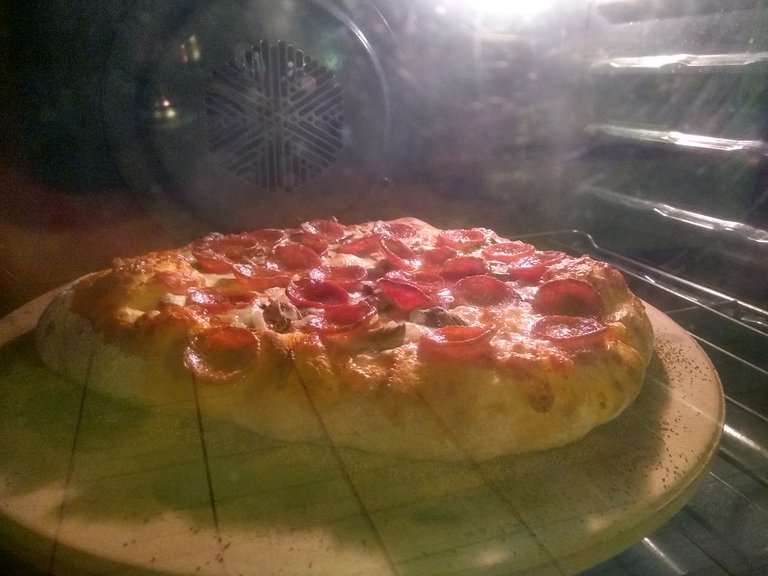 Time to hit the sauna says the fungi, little do they know it's actually a oven. Saunas are great especially in cold weather.
Try dunking yourself in freezing winter water and running into a sauna. This is quite the experience.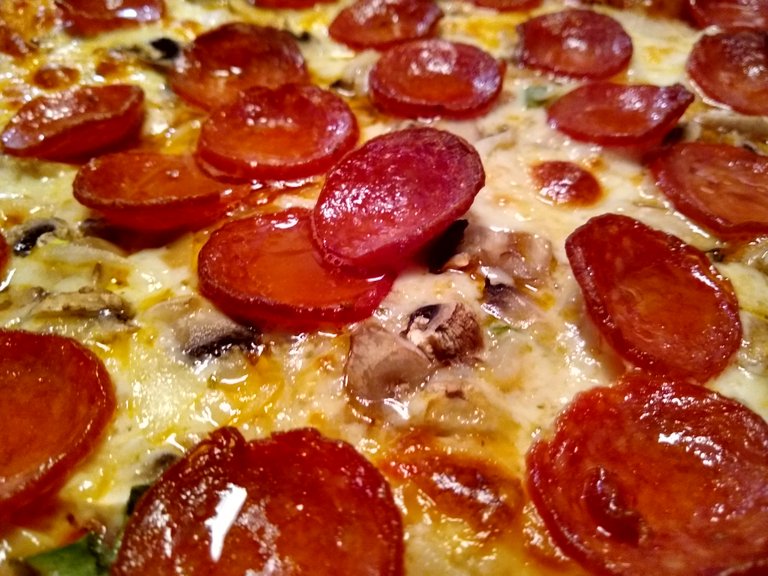 That pizza stone did wonders for my back says everyone on this pizza pie. The fungi have learned how to swim in all the great oil released by the pepperoni folk along with the mozzarella cheese. This is like a warm blanket on a cold night for these mushrooms.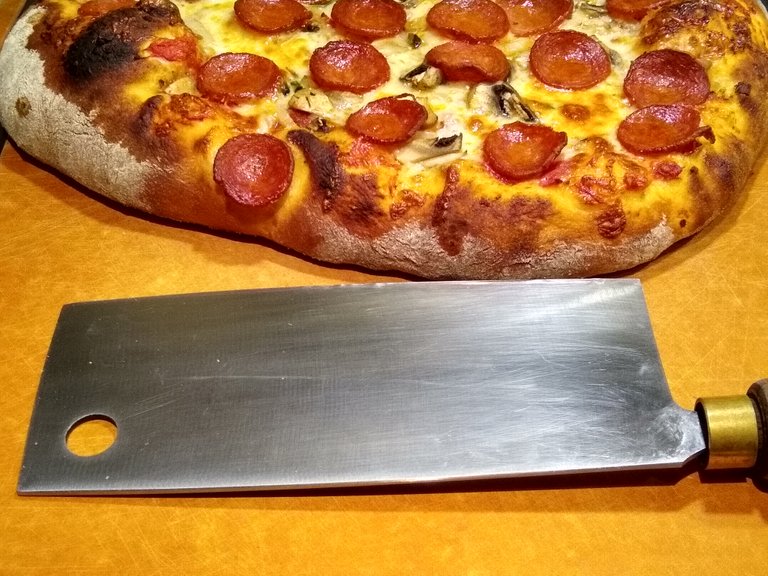 Last but not least we need to let everyone rest a bit. I would too after being in a hot oven even if it was only eight minutes. The cleaver makes an appearance to separate everyone into nice slices. I've been meaning to give this cleaver a break by purchasing a pizza rocker one of these days. They're quite large and I often wonder where I'll store it, I'm sure I'll find a spot.

The pizza turned out to be a roaring success. I wonder what other type of mushrooms might be hanging out in the "grocery store". My foodie group mentioned there was a very cool fungi coming Japan called Shiitake. The name seems familiar yet I've never put it on a pizza before if you can believe it. There is another mushroom that tastes like chicken that I've yet to sample either.
Not to worry, I hear there are many more Fridays and many more pizzas to make. Have fun everyone. I sure am.
My contribution to #FungiFriday by @ewkaw
You're probably asking yourself, how may I join this exciting community? I have all the details for you my fungi loving friend. The guidelines are easy to follow. I'll be seeing you soon enough I'm sure!
How to join #FungiFriday

When Friday comes (UTC time) post your own, original photo/drawing/art/food/anything-at-all of any type of fungi

Add #FungiFriday tag (it doesn't have to be your first tag)

Include "My contribution to #FungiFriday by @ewkaw" anywhere in your post.
---
---