POB photocontest: Circles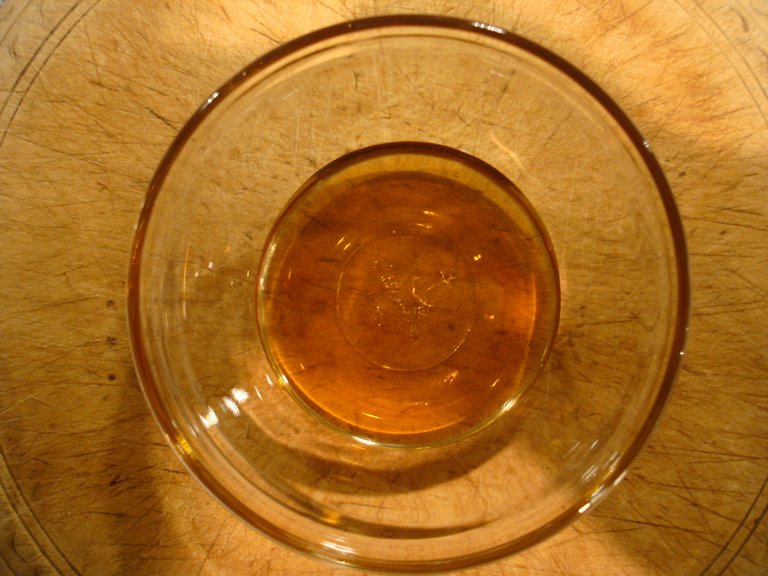 So what are we looking at here? Circles of course. Circles within circles to be more precise.
Maybe it's the HAL 9000 from the amazing 2001: A Space Odyssey? Instead of a glowing red eye with have a golden eye. Not to be confused either with James Bond.
What's this golden substance inside the inner circle? Honey of course.
Used as a dipping sauce for one thing or another. An ingredient in your next spectacular meal? This one was for a honey chicken recipe.
---
---