Qurator's Photo Quest: Square
There's a first time for everything and this is my first. I haven't seen any food related postings that involve the challenge of a square. Don't worry everyone this will soon be remedied.
So what's this super duper amazing posting? Square pizza, the often odd duckling of the pizza world.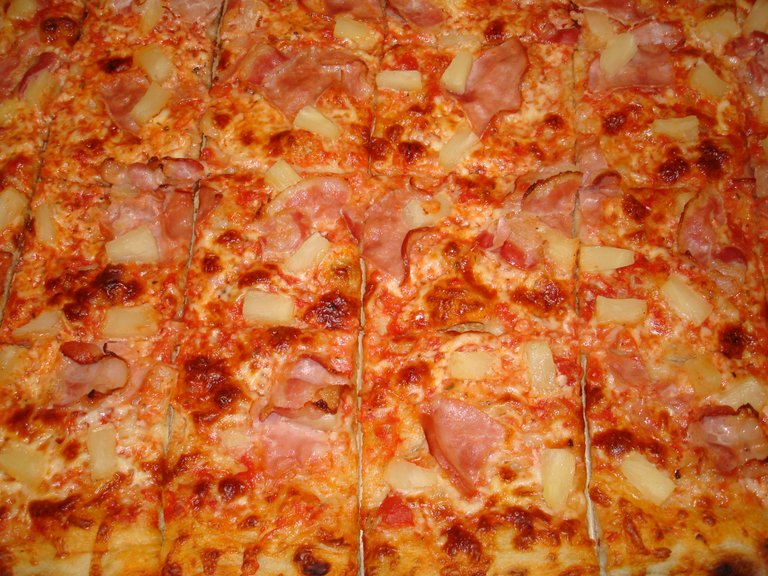 There's a lot to process if we delve into shapes.
A pizza pie is a circle, a pizza box is a square and the slice is a triangle. You can make a square out of a triangle but you'll have a little pizza left over. Don't worry if I'm around, those little pieces will end up gone soon enough or maybe with a little dipping sauce on them.
I hope you're not drooling too much seeing all the little square slices. For those curious foodies out there, this is a Hawaiian pizza. Pineapple does belong on a pizza and I know everyone is on #teampineapple. Put whatever you wish on your on pizza pie, the crazier the better.
I just stumbled across this photo quest by @qurator and I'm making it a tad under the deadline. I can't compete with this amazing photography I see but I'll try to make you laugh and throw a wrench into the quest. Great idea and good luck to all.
---
---