Carnage Titan: The fearsome monster with the double strike ability
Hello splinterlands
It is the weekend! i just reach my target for the daily focus, my target is 10 focus chest so once i achieve that i stop playing in order not to waste the ecr as it is also part of what determines our reward in the game ...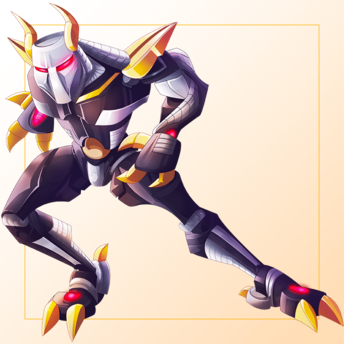 Partaking in the splinterlands battle challenge is the best way to make my morning productive and when i check their blog and see it was dragon prompt, that is a motivation on its own because i like writing about em dragons.
The fear of monsters with the double strike ability is the beginning of wisdom on splinterlands, we all know the havoc that silvershield assassin causes in battles with her poisonous double strike, she was actually the most popular until the release of chaos edition and now we have more monsters with the double strike ability....
The monsters being overused now for its double strike ability is a dragon monster known as carnage titan, he trends in a no magic rules because its attack is so fatal and aside its double strike, it also has another particular ability that protect him from heavy attacks, it lowers the attack of range and melee attacks on it...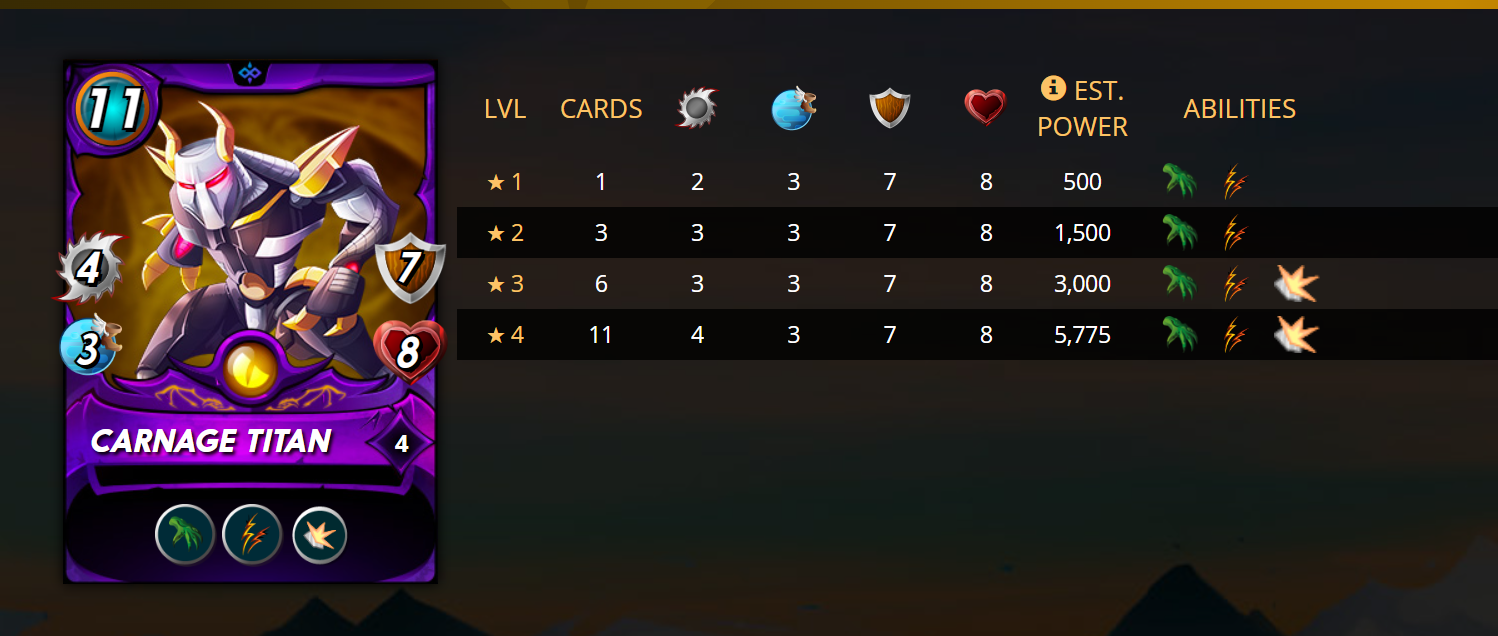 This ability is the shield as it gives players the confidence to use it knowing it won't be easily terminated in battles without magic monsters while the reach ability makes it able to attack at second position but in rare cases it can attack from any position if the rule state it...
I had a battle with #kirisawa02 in a no neutral can be used rule set.., we were given just the dragon and fire splinter to use and my mind just tells me he won't use too many magic monsters and moreover i just need to come with monsters with high speed to terminate him as fast as possible..*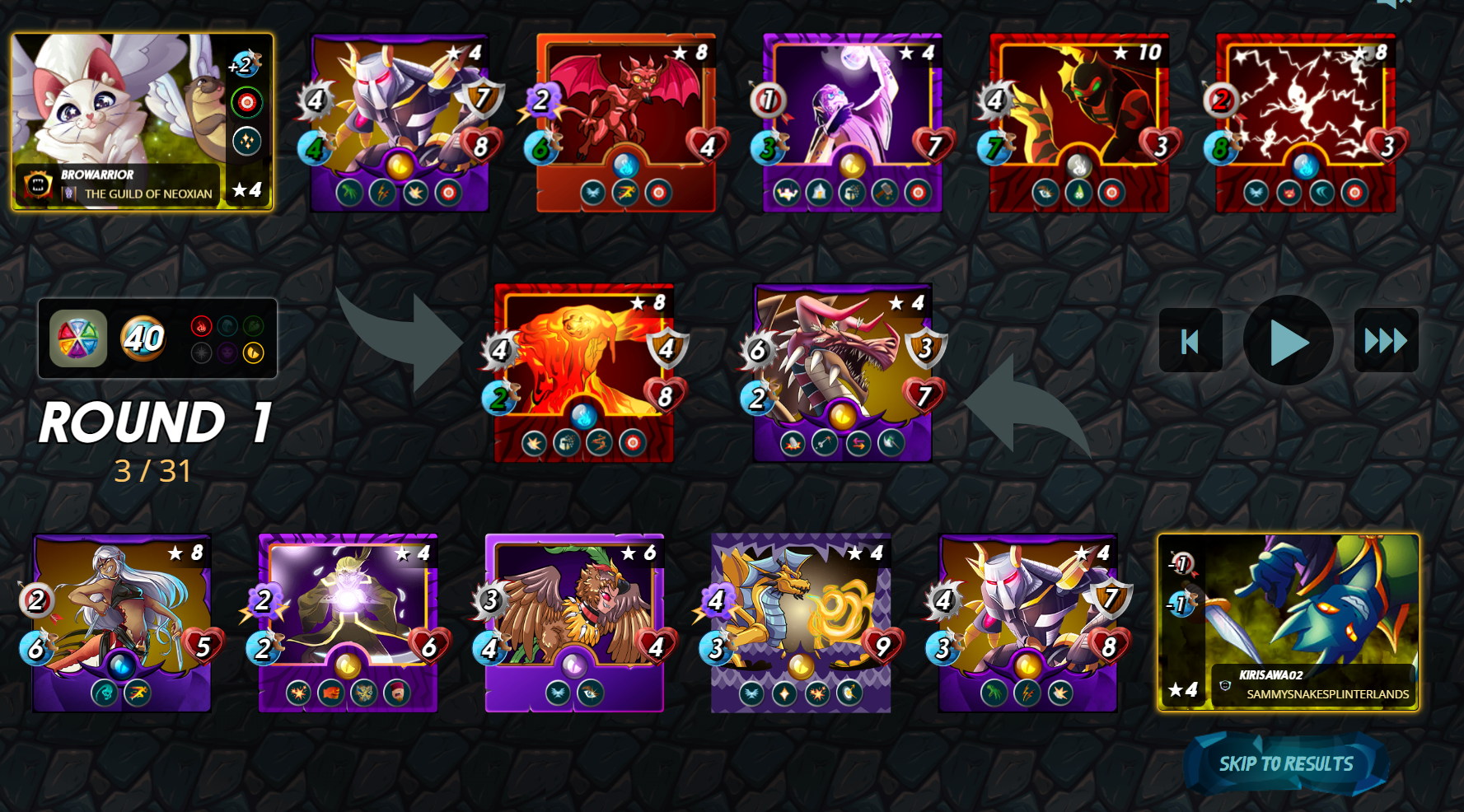 Great minds think alike, such is the case with me and my opponent, he came with a dragon monster and with his set up, it can be deduced he was after my tank but i came with speed and opportunity monster, i want to eliminate his weak monsters first so i can have enough chance to kill the rest and so there won't be any hindrance i make sure to erase every possibility of most of his monsters having a shield...
Line up
LIVING LAVA: I used this monster as my tank because of its shield and rust ability that helps take away two armor from the opponent monsters....

CARNAGE TITAN: it also has a shield and with his strong attack, the opponent tank is set to receive some very fatal hit

FLAME IMP- To increase my chance of winning by boosting my team speed so i can attack first..

SCALE DOCTOR: To make sure there is no armor to cause any hindrance, so means i use double rust in this battle..

SERPENTINE SPY: To eliminate opponent monsters with lowlife immediately before they cause a damage

SPARK PIXIES: I was not sure if the opponent will use magnor, so i use this monster with stun to prevent his magnor from using trample on me just incase he came up with it...
Thanks to the speed, i attacked first and was able to wipe the opponent monsters within three rounds and i lost only one monster so this was almost a flawless victory!


if you want to be a part of this week splinterlands weekly battle challenge, you can join from here
All pictures are gotten from splinterlands lore and gif credit goes to splinterlands.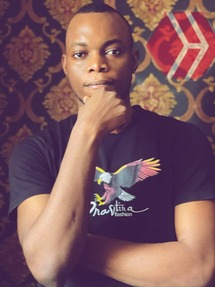 Just call me Burl.
I am a gamer, motivational speaker and a crypto enthusiast
Discord: burlarj#8326
Twitter id: burlarj1
Telegram: burlarj
God exist, i am a living testimony
Giving up is not an option, every hustler has a pay day
Don't wish for it, Make it happen



---
---