Dragons are not to be underestimated on Splinterlands
Hello Splinter nerds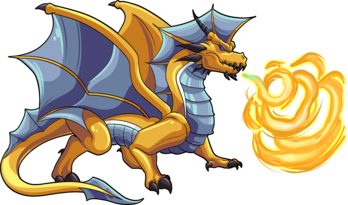 Happy new month everyone, may this month of october be full of blessings and prosperity for all of us....
Today was hectic as it was the last day of the season on Splinterlands and as usual, i had to play all night and day to farm some sps and also rank higher on the leaderboard....
As a player on Splinterlands, there are something that would make you realize you are doing things wrongly and you need to buckle up! Some of those things are:
Energy Capture Rate at 100 PERCENT
The moment your Ecr start getting to 100 percent, then you are not really dedicated to the game because there are players that complains their Ecr is never enough to play and since Splinterlands did the update that once your Ecr is below 50 percent, it drains faster, it has become headache and hindrance for players who loves to play the game as they dare not let it go beyond that 50 % so if yours is always staying hours at hundred percent, you are losing money!
Modern or Wild?
Many people loves to play in the wild format because it allows the usage of old edition of cards and as we all know that once many people are into something, the reward pool is definitely going to be affected and it was last season, three days ago precisely i figured out the nice rank reward is in modern not wild, because not many players are playing the modern format and if you really want to maximize your reward in modern format, you need to unlock the champion's league, they get 25 sps per win in modern format and like 9 sps per win in wild, you can see the difference...
This week splinterlands battle challenge is about dragon, those powerful creatures made splinterlands hell for other monsters... I had a battle where i use three dragon monsters and the opponent didn't have a chance against me....
Looking at the screenshot above, you would think we came up with the same thing but that is wrong, only two monsters are the same, the rest are different and while he came with melee attackers, i used more of magic attackers which gave me higher chance to win the battle the moment i killed his first monster with the void ability...
The taunt monster i used saved the battle as he received all the attacks and gives chance to my rear monsters to attack and cause havoc to the opponent team without getting affected....
The rules of the battle was equalizer so i wondered why he used melee knowing i could come up with a monster with the shield ability...


if you want to be a part of this week splinterlands weekly battle challenge, you can join from here
All pictures are gotten from splinterlands lore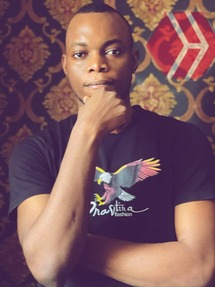 Just call me Burl.
I am a gamer, motivational speaker and a crypto enthusiast
Discord: burlarj#8326
Twitter id: burlarj1
Telegram: burlarj
God exist, i am a living testimony
Giving up is not an option, every hustler has a pay day
Don't wish for it, Make it happen



---
---