My favorites among the Riftwatchers Edition
Hello Splinter nerds
Am i the only one feeling the power of this riftwatchers cards, i do not have any yet but just checking the market and their stats, i already fall in love with some of them and i feel they are going to be badass in battles....
Judging with the numbers in the market, it seems we have 38 riftwatchers monsters, 5 monsters and 1 summoner in each splinter and 4 each in dragon and neutral.....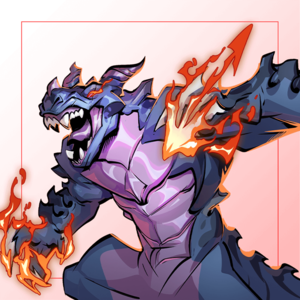 Mordeus a legendary fire card seems to be one of my favorite because of it stats, it will be very useful in reverse rule due to its low speed and the opportunity & pierce is just something i have been expecting for a long time, this will help in clearing the opponent weaker cards used at the rear in reverse rule...

7 melee attack that comes with stun, dang the opponent is in trouble and since i will be using the combo of zaku and this card, the heavy attack will also come with blast so there is really no chance for the opponent except they kill it first...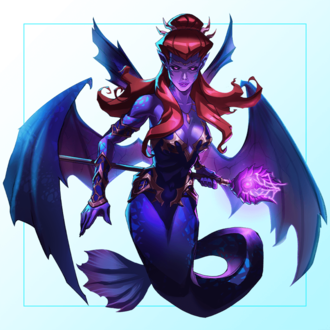 Looks like we have got a taunt killer, those monsters with taunt are headache and makes it difficult to win battles most time, but with the presence of RUNEMANCER KYE, players will be cautious and won't use taunt monsters blindly anymore, splinterlands just got harder!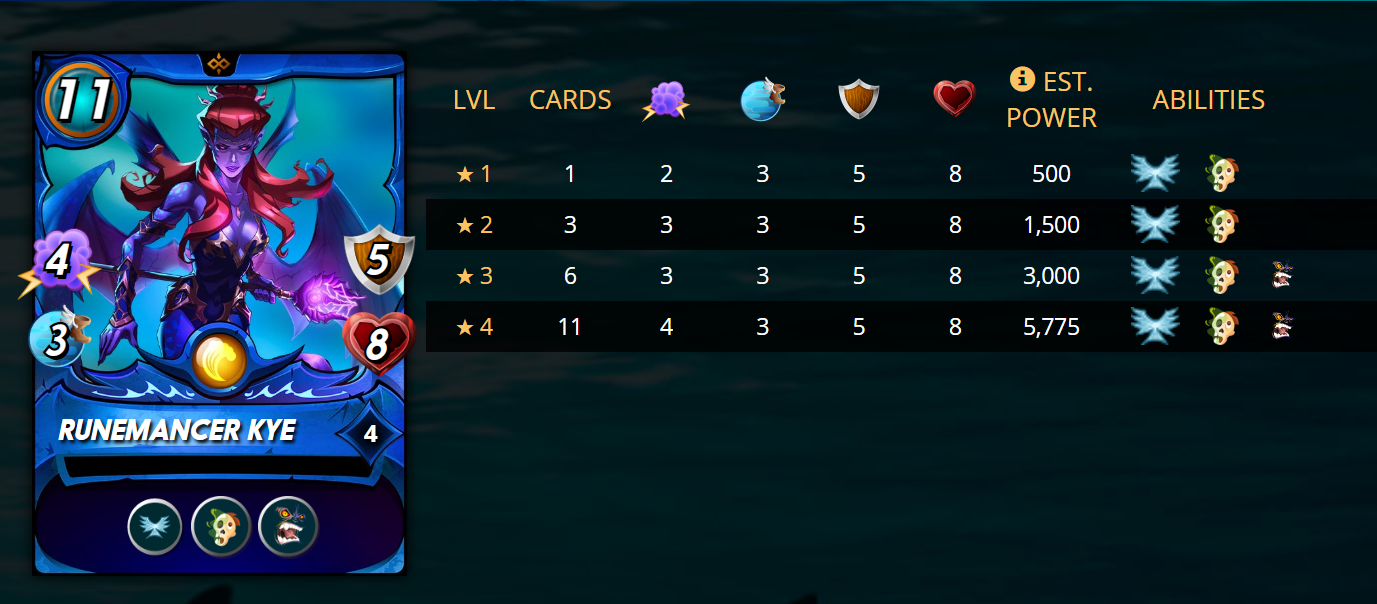 It has the fury ability which is the taunt killer, has life leech which increases it life with every damage done to the opponent monsters and lastly is the flying ability which makes it harder for non-flying monsters to hit her.... It also has a long life cap at 8 but can be more than with the help of the life leech ability, this is interesting...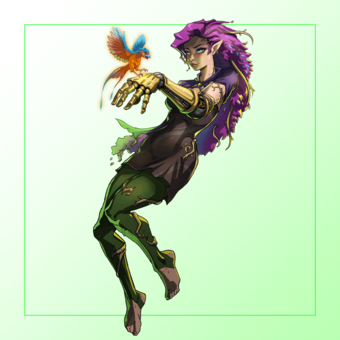 This earth legendary card has no ability but she made up for that with double attacks, she was bestowed the power of range and magic attack so she will be very useful in monsters lose all abilities rule set.....
Here is a dragon riftwatcher monster with the taunt ability... Agor longtail is fully loaded with abilities!

I understand why they gave him all this abilities and power, it is because of the taunt ability added and it needs to be protected, the void armor will protect him from magic monsters while the flying will give him miss chance from melee and range attackers, it has healing and loaded with two different attacks which are the magic and melee!
I can't wait to use this card in game play!


if you want to be a part of this week splinterlands social media challenge, you can join from here
All pictures are gotten from splinterlands lore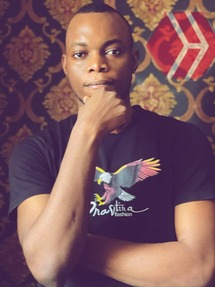 Just call me Burl.
I am a gamer, motivational speaker and a crypto enthusiast
Discord: burlarj#8326
Twitter id: burlarj1
Telegram: burlarj
God exist, i am a living testimony
Giving up is not an option, every hustler has a pay day
Don't wish for it, Make it happen



---
---