Soul Strangler: The chaos death monster with a poisonous attack
Hello Splinter nerds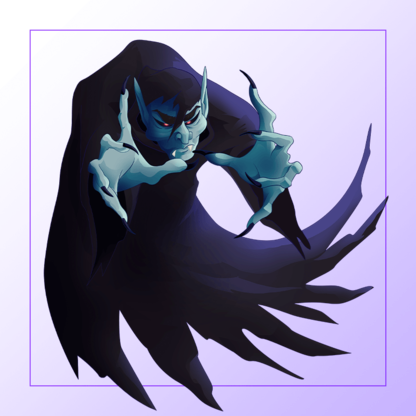 Happy weekend to y'all, it is nice to see Sps being listed on huobi exchange which gives it more recognition in the crypto world and also helps to increase its market volume..
The other big news is the partnership with the EMP.Money defi project and the emp community is working on teaching their members the basic of splinterlands and how to kickstart and grow in the game... Incase you are interested you can join their discord channel here...
This week splinterlands challenge is about Soul Strangler a death chaos card known for its poison ability...
What i love about this card is its high range power which causes heavy blow to the opponent and also the 3 mana cap is a big advantage in low mana rules
I had a match with #saucyjay in a 12 mana battle rule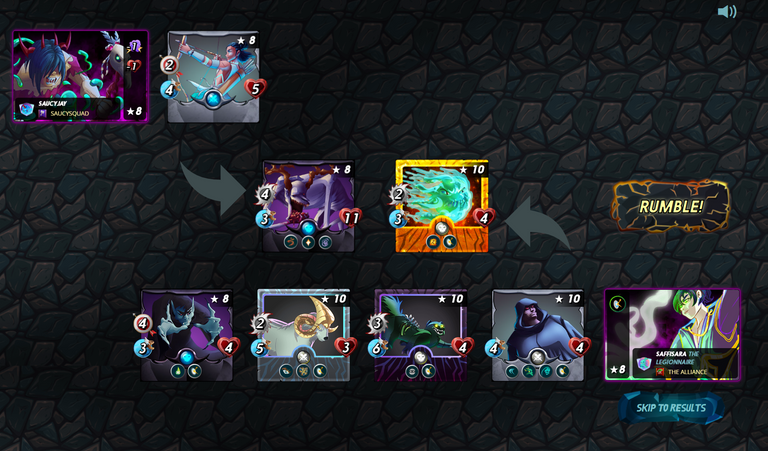 The opponent came with just two monsters but i summoned 5 monsters with low mana which gives me an advantage over him, when he attacks twice in a round i will be attacking 3 times!
Line up:
Cursed slimeball: I used this monster mostly at the front because of its redemption ability which is activated after its death and helps to take one life out of all the opponent monsters except those with shield and armor...
Chaos Agent: It is a non attack monster but causes more damage than attacking monsters atimes because it is very hard to hit and it has a backfire ability that causes 2 times damage to all monsters that failed in their attempt to hit it.....
Undead Badger: This is one of the most fastest sneaky monster in the death splinter and i use it to clear the opponent defense..
Battering Ram: I was not sure what the opponent will use so i used this monster to help defeat his weak monster with the opportunity ability..
Soul Strangler: This monster high range attack power was the first big hit suffered by the opponent tank which gives the other monster to penetrate it and make me the winner....


if you want to be a part of this week splinterlands weekly battle challenge, you can join from here
All pictures are gotten from splinterlands lore and gif credit goes to splinterlands.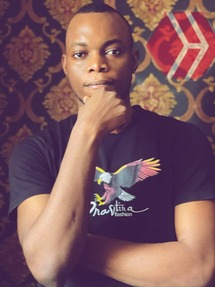 Just call me Burl.
I am a gamer, motivational speaker and a crypto enthusiast
Discord: burlarj#8326
Twitter id: burlarj1
Telegram: burlarj
God exist, i am a living testimony
Giving up is not an option, every hustler has a pay day
Don't wish for it, Make it happen



---
---