The result of opening 9 chaos packs
Hello Splinter nerds
The season end 2 days ago and i got some packs from season rewards and somehow i was possessed and did something i promised myself not to do again and that is opening the packs....
Due to the loss i do encounter whenever i open packs, i decided to hold unto my packs or convert them to hive, but somehow my hand was itching me and i decided to open one of the packs and i got a legendary queen mycelia

A 9 dollar legendary in a single pack, this got to my head and i decided to open more packs but did the result go well? oh well seeing is believing so let see what i got from the other packs!

The second pack was a loss and i hesitated in opening more packs but my hand was still itching me, so i listed the legendary i got from the first pack in the market and it got sold in a jiffy and i bought two more packs from the dec gotten from the sale....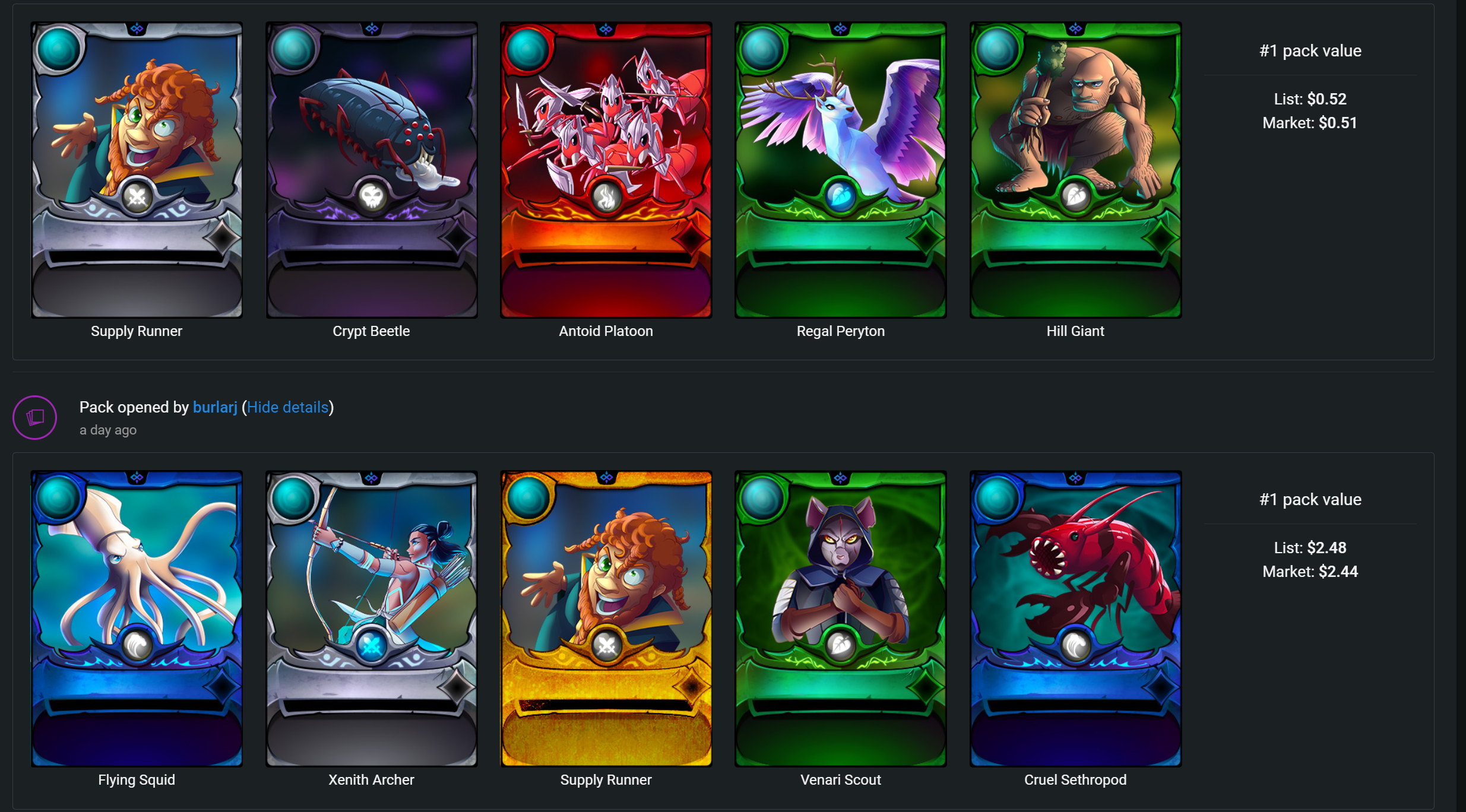 The total amount i got for the 2 packs is not even worth the cost of a pack, i didn't give up as i was expecting something good so i opened two more and i got a summoner!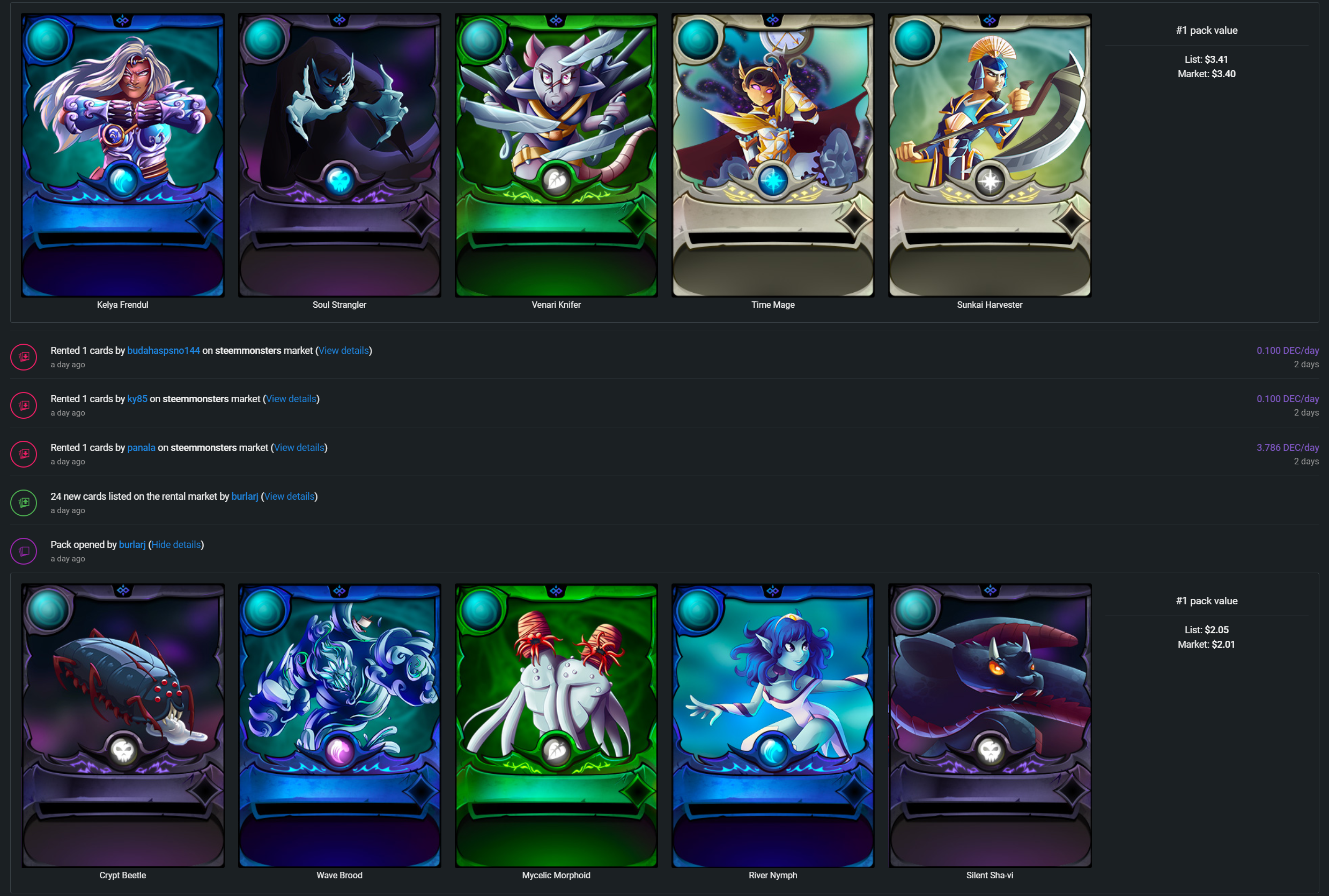 kelya covered the cost of the second pack as i sold it and use it to buy one more packs and here comes my final opening of three packs which was a total loss!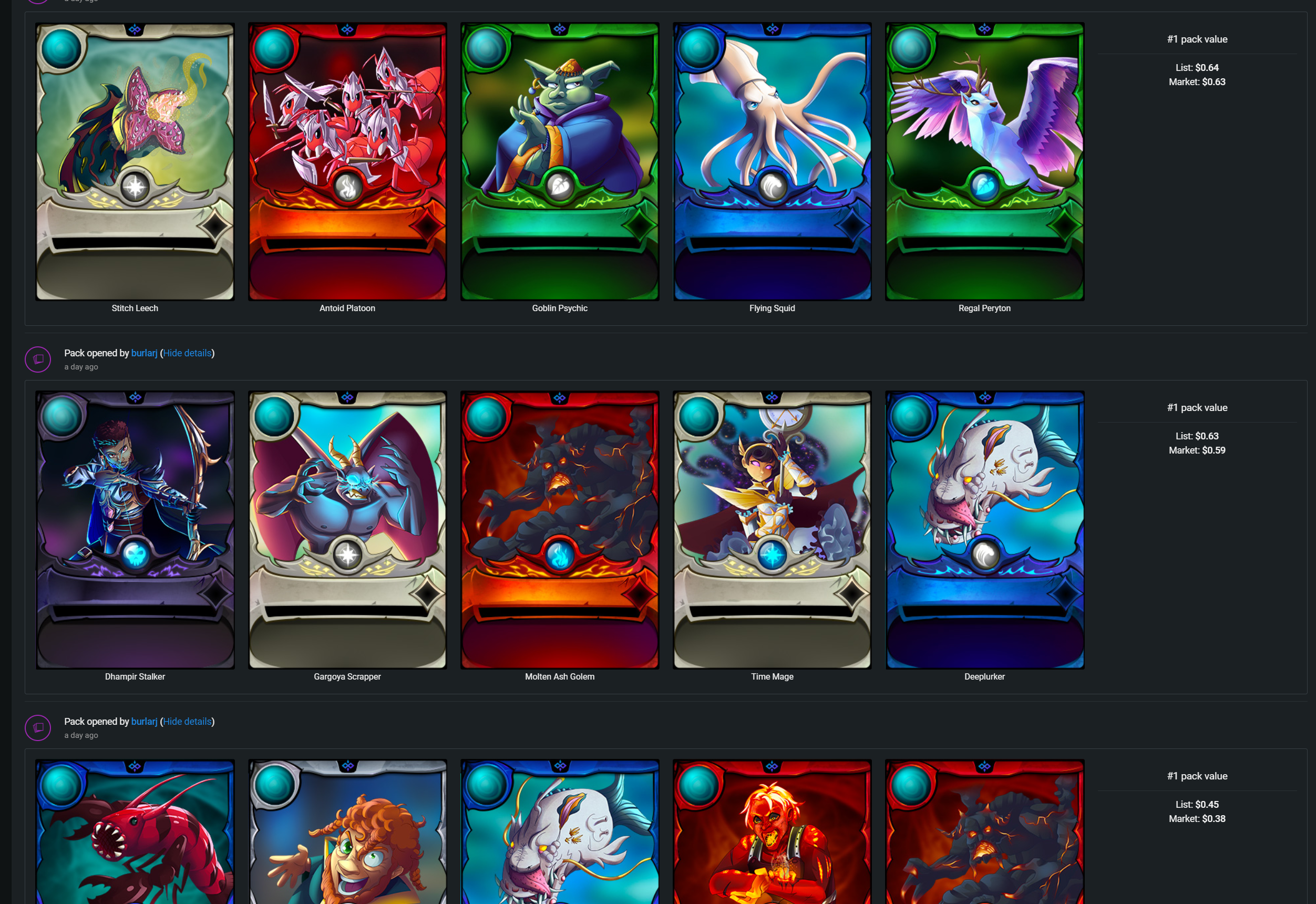 I gave up after seeing this crap, rather keep the rest of the packs than to open more... So i opened 9 packs in total and got like 17 dollars worth of cards... 9 packs multiply by 4 dollars is 36 dollars but we have a little discount on dec so i didn't spend that much, moreover most of the packs was earned so i only bought three.... It was not a profitable opening though...
Still curious about the game play of the genesis league, can't wait to see what they have for us.. Meanwhile i am selling some of the glx since it is going to last for a year, being dumped is inevitable and the apr is also reducing, it seems more people are staking now.....


if you want to be a part of this week splinterlands weekly battle challenge, you can join from here
All pictures are gotten from splinterlands lorehiv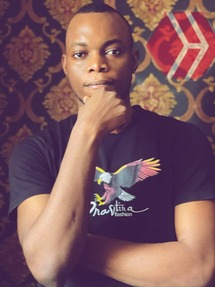 Just call me Burl.
I am a gamer, motivational speaker and a crypto enthusiast
Discord: burlarj#8326
Twitter id: burlarj1
Telegram: burlarj
God exist, i am a living testimony
Giving up is not an option, every hustler has a pay day
Don't wish for it, Make it happen



---
---