Vampiric blossom: The destroyer of the combo of llama mage and cube
Hello splinternerds!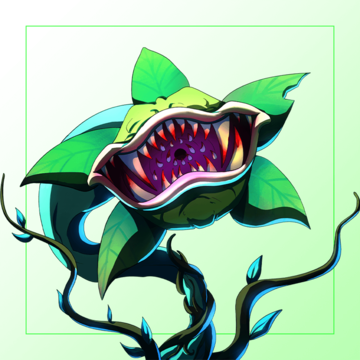 Happy sunday to everyone and a big heart felt hug to those deeply affected by the dip, infact everyone involves in crypto in one way or the other deserves my hug and i believe with time, the bearish season will be over, keep fighting my people...
Due to power outage in my area, my routine has changed as well, so now i sleep around 9 in the night to wake up around past 12 in the midnight to finish my daily task and for some reasons i am loving this new routine and maybe when we eventually have light too, i might still keep on to it but is it really possible to sleep so early when there is light? i doubt it but it is worth giving a try...
So i was trying to play my focus splinter on browarrior when i had the keep the distance rule which means no melee attackers can be used in that battle....
I know players usually tend to use lord arianthus, almo cambio and onyx sentinel in such battle rules for their magic reflect and return fire so i did not bother to use snipers as that can turn to be a bad idea so i used a monster with the scattershot ability instead then the game changer monster with the oppress and deathblow ability
I really think the era of using the combo of llama and the cube to win now is fading away with the arrival of vampiric blossom, it has all it takes to destroy that crazy combo that players now overly abuse...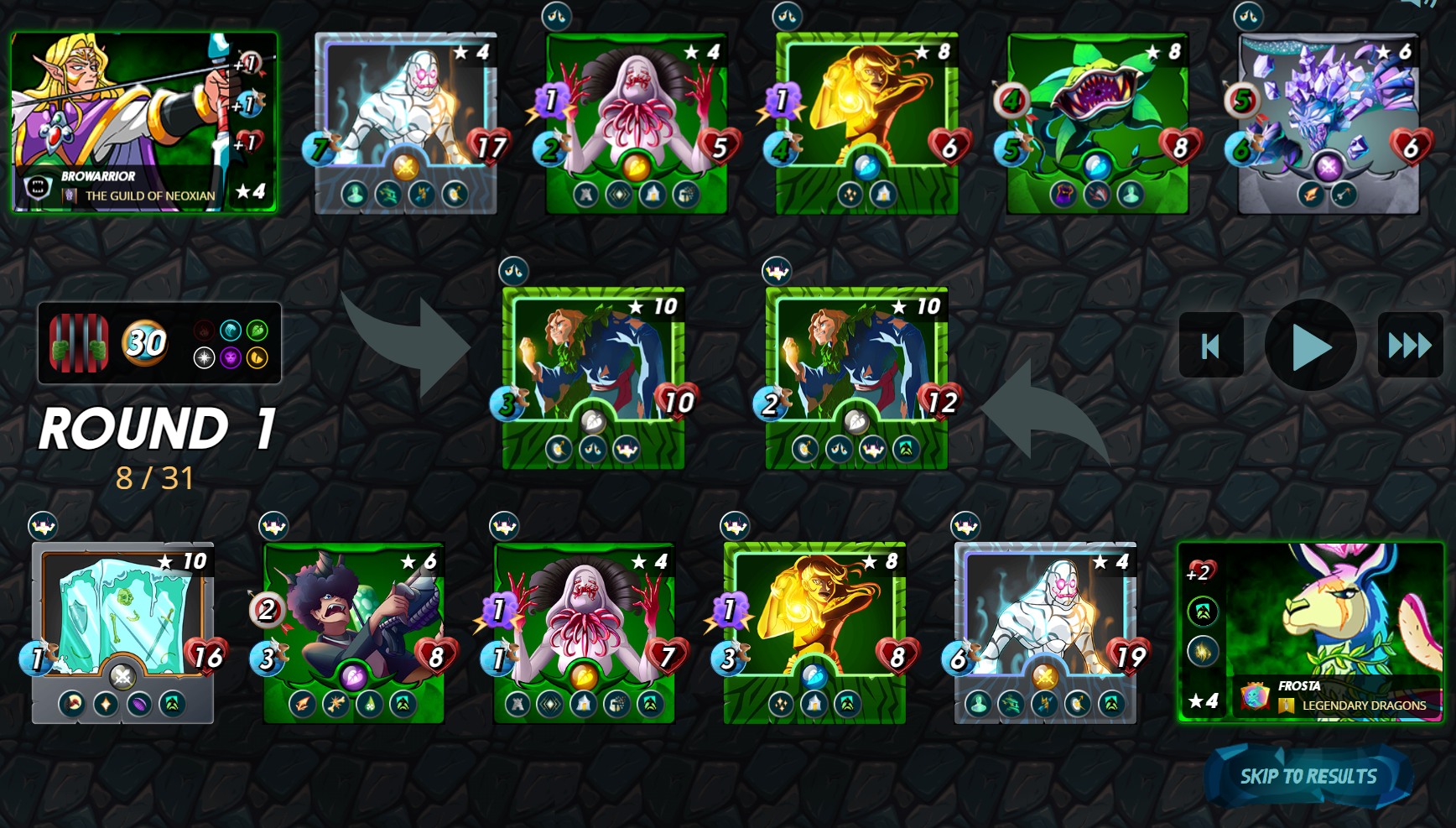 Here is the battle i had with that monster and judging with the opponent team set up, i can see that great confidence in him that he thinks he was going to win and he was actually really going to win if i didn't use the vampiric blossom in the battle as if it was another monster with 4 range power, then 9 attacks on the cube won't be enough to kill it...
He must be shocked to see i won the battle and i will be giving the credit to vampiric due to its two badass ability targetted at the combo of llama and no attack monsters especially the cube...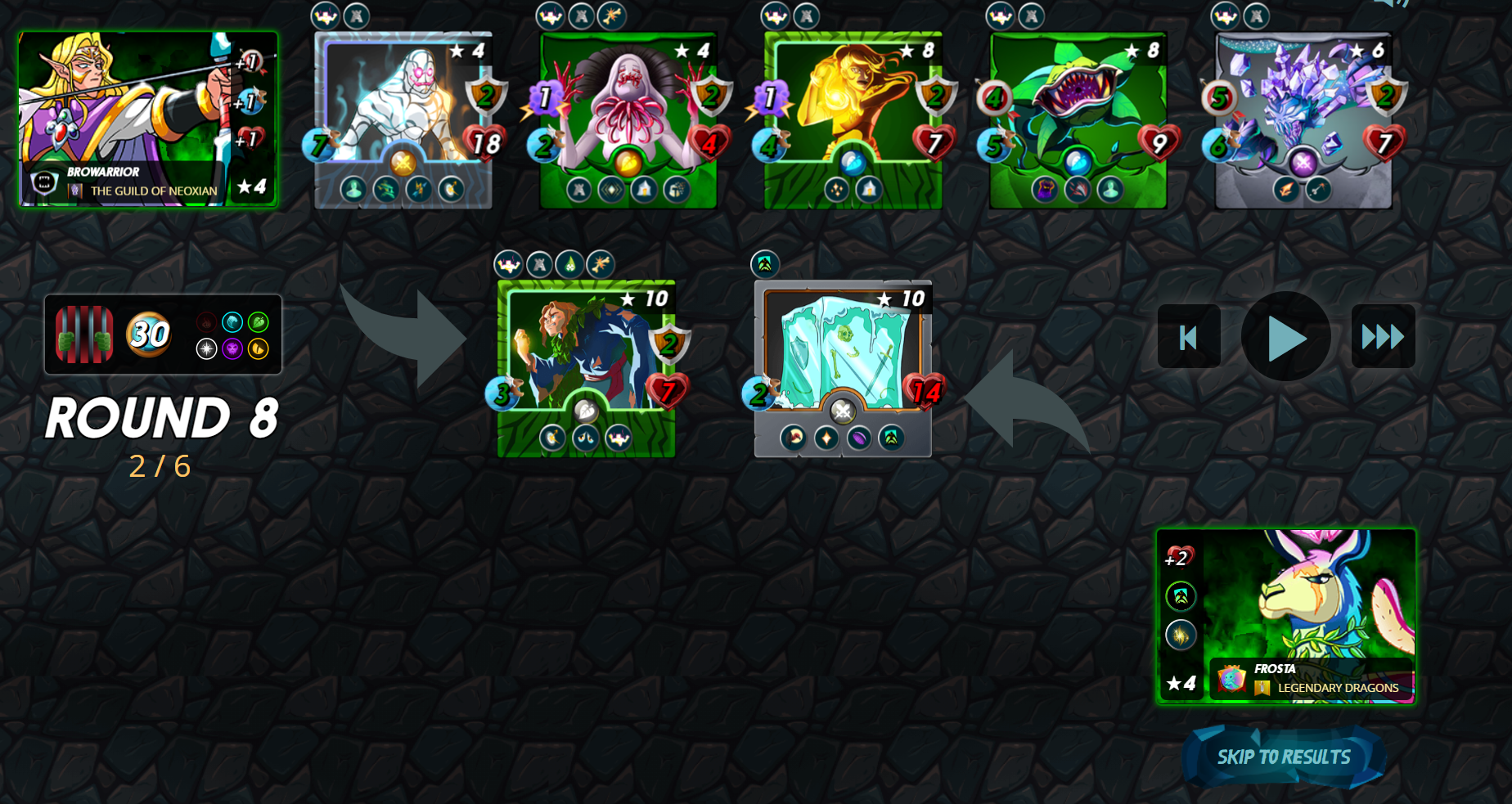 The vampiric took the whole 14 lifes left at once and made me victorious in the battle, if you watch the battle you will also realize it kills the other non attacking monsters faster too, like the failed summoner and almo cambio, i just love this monster now and i will be uing it more in battles to take care of all this non attacking monsters always giving headache...
If you do not have this monster yet, go max it already and say no to the combo of llama and cube bullies! and the best part of this is that this monster also have the immunity ability which makes it stand out in the noxious fume rules, it can't be poisoned and won't react to any negativity either!


if you want to be a part of this week steemmonsters challenge, you can join from here
All pictures are gotten from splinterlands lore and gif credit goes to splinterlands.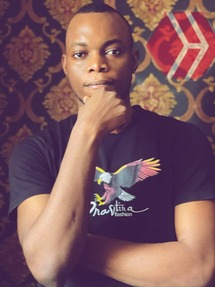 Just call me Burl.
I am a professional gamer, motivational speaker and a crypto enthusiast
Discord: burlarj#8326
Twitter id: burlarj1
Telegram: burlarj
God exist, i am a living testimony
Giving up is not an option, every hustler has a pay day
Don't wish for it, Make it happen




Posted using Neoxian City
---
---