Sports highlights: Your gateway to sports News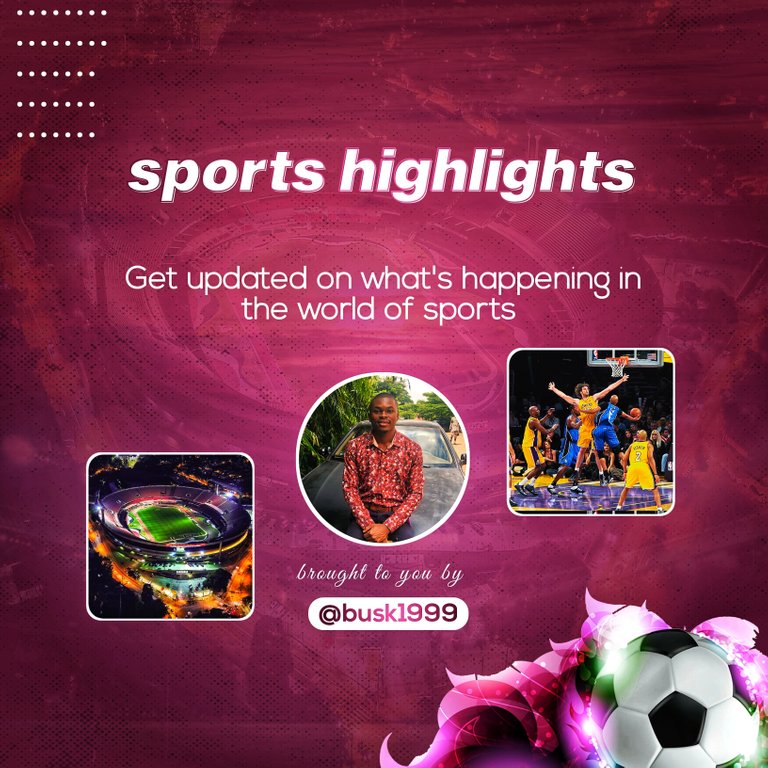 After a long break from the platform, am finally back well prepared and fully loaded. As a sport lover and as a matter of fact it is among the things that gives me joy, am officially starting sports highlights were I will be giving insights and update the community about recent happening in the world of sports. My contents will be about different sports but will be mainly football, basketball and Tennis etc. This content is for everyone even if you are not a sport fan. You can stop by at my page to see what's happening in the world of sports and move on with your other engagement in the platform.
Sport journalism is one thing am deeply interested in and I want to start especially in this platform. Hopefully we will be at the promise land. Currently there's no particular pattern on timeline of publishing sport highlights post, it will be a regular update about happenings in sports. The aim of the sports highlight that am bringing is to inform and update community about what's happening in the sport world, onboard some people into the sport community and make them fall in love with sport and finally get a glimpse of recent happenings in sports without browsing front pages of Newspapers.
Sports is not all about watching, you can also participate in it for fun and exercise sake. Sports and exercises are very important and it's good if we all engage in it, if not for anything, just do it for it's health benefits.
WORLD CUP IN A BIT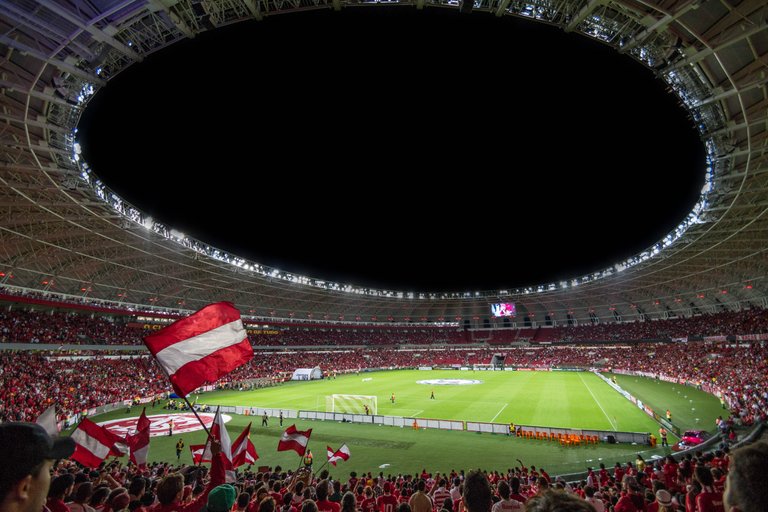 source
So without much talk let's get to the business of the day. Let's talk about what's happening in football. Some people see football as king of sports, well am among those the see it as king of sports and in scale of preference football comes first for me. The FIFA MEN WORLD CUP will be kicking off in six days time and it will be hosted by Qatar. FIFA World Cup is the greatest tournament in the world of football because the whole continents are represented, it brings the world together and an avenue to preach peace. This year's world cup will be different from other world cups because of many things. It will be the first World Cup hosted by a Middle East Country, out of eight stadiums to be used, six are located at Doha making it the first time most world cup matches will be played in a particular city.
Other special events to take note of are it will be the first world cup to witness semi automated offside system that will aid in making accurate offside calls. Coaches will be allowed to make five substitution for the first time in Fifa World Cup against Three substitution that was the rule before. This year's world cup will feature female Referees making it the first time women will officiate Men's World Cup.
Three women have been included among the 36 referees selected for the World cup. This year's edition will kickoff in November making it the first time world cup is taking place outside the normal June/July that's the tradition. The reason for this development is because the temperature in Qatar in June/July period are highland it's lower during November and December.
Men's World Cup starting in November means major leagues will pause their league to give players opportunity to participate in the tournament and it will be the first time such thing is happening
MAJOR LEAGUES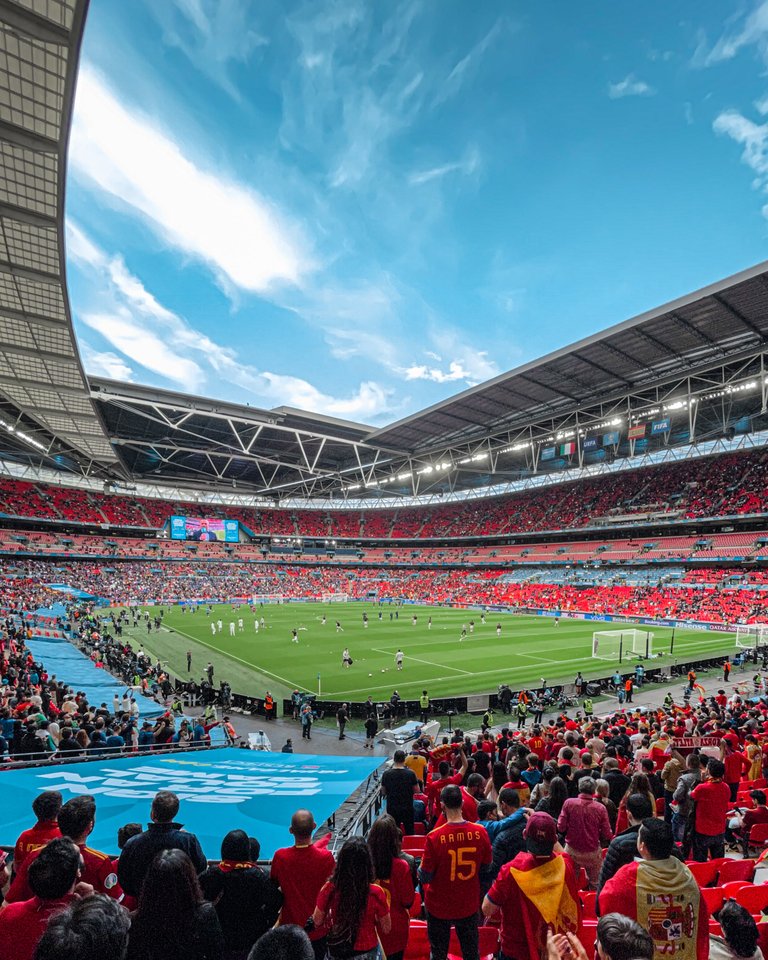 source
Let's look at how the major leagues in Europe stands now as we head to world cup in few days time. Last week was the last game week for the leagues before world cup tournament starts and here is brief summary of how it went. For the English premier league often referred to as the best league though still debatable, Arsenal is heading to the world break on top of the table with 5 points above the second placed Manchester city. All thanks to Ivan Toney and Brentford who defeated City at Etihad Stadium to give Arsenal the Opportunity to top the table with 5 points above City. Newcastle united defeated Chelsea to maintain their impressive run and also maintaining their 3rd position. Liverpool, Totenham, Arsenal and Leicester all won their game and late winner from youngster Garnacho gave Manchester united the victory they needed.
In Spanish Laliga both Real Madrid and Barcelona won their game to maintain their position in the table. Barcelona is topping the table and Real Madrid following at back. Athletico Madrid continues their poor form after losing away to Mallorca. After crashing out of Champions league and maintaining their poor form, many fans are beginning to suggest it's time to let their Coach Diego Simone to go.
In the French Ligue 1 PSG maintained their lead in the table after thrashing Auxerre 5:0 at home. With this result PSG have won 13 of their games and drew 2. Lens also won their game to maintain their second position in the table while Lyon and Lille game ended in draw with both teams sharing a point before going to the world cup break.
In the German league both Bayern Munich and Freiburg cruised to victory to hold grip of their first and second position in the table respectively. Dortmund lost their second game in a row while Leverkusen and Leipzig won their game.
We will draw the curtain down here. Hope you enjoyed the highlights and don't forget to drop your comments at the comment section. Your feedback will be appreciated
---
---