Pneumococcal Diseases, and the way forward
Pneumococcal diseases are one of those infections whose complications have been drastically reduced, thanks to the presence of vaccination. Pneumococcal diseases are common and sometimes wild types of infection, that could lead to serious health issues. This disease has possibilities of a middle ear infection, pneumonia, blood infection, or bacterial meningitis.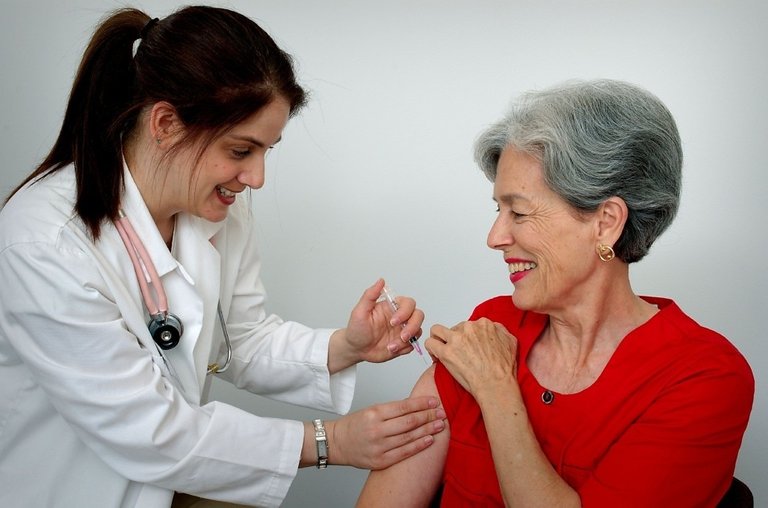 Image source
Streptococcus pneumoniae (S. pneumonia), is the bacterium responsible for causing noninvasive diseases like non-bacteremic pneumonia, otitis media, and rhinosinusitis, it can also cause invasive diseases like sepsis, meningitis, bacteremic pneumonia, or invasive pneumococcal disease (IPD)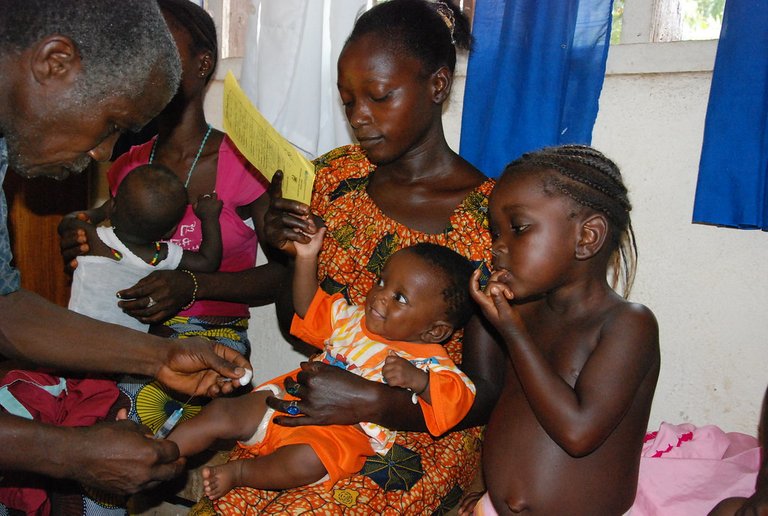 Image source
S. pneumoniae, can spread from the nose and throat to the upper and lower respiratory tract. The effect of the bacteria could bring about;
Bronchitis: Acute bronchitis creates an inflammation of the airways, leading to cough with the production of mucus, it usually stays for as long as 3 weeks and affects children who are below 5 years.

Otitis media: Creating inflammation of the middle ear, the presence of otitis media in a patient would result in earache, fluid in the middle ear, and swelling of the eardrum earache. When the eardrum becomes perforated, then the pus may then drain into the ear canal.

Sinusitis: This is also a common condition that causes the inflammation of the sinuses in an individual's skull. Symptoms include; swelling, pain, and swelling around the eyes, forehead, and cheeks.
Let's check through the nature of invasive pneumococcal diseases which are more serious than the noninvasive type, they also attack the major organs in a person's blood. Examples of these invasive pneumococcal are;
Sepsis: This is a potentially life-threatening infection response provided by the body, it has symptoms like clammy skin, chills, fever, rapid heart rate, serious pain, and difficulty breathing.

Pneumonia: This is a severe lung disease, with symptoms like cough, fever, chest pain, difficulty breathing, and chills.

Bacteremia: This is a bacterial infection of the blood that creates a fatal condition, it can progress very fast to sepsis with symptoms including fever, chills, and reduced alertness.
We also have the likes of; Osteomyelitis which affects the bone and septic arthritis which creates an infection in the joint.
Pneumococcus is the major leading cause of infectious death affecting both children and older adults. From the airway, pneumococcus can access the bloodstream and then spread to other sites, where there is a possibility of having disseminated organ damage. Little children whose immune system is underdeveloped, those with immunodeficiencies, and then adults that are over 65 years and who have multiple commodities.
Have it at the back of your mind that, some cases of pneumococcal pneumonia do not require hospitalization, it does not come with any long-term negative effect, sometimes even those who have serious pneumonia, regardless of the dense consolidation that can happen, would have the lungs returned within 2-4 months and most patients would recover from existing residual symptoms within 6-18 months. On another hand however, pneumococcal infections could create underlying pulmonary diseases like COPD, they can also cause a serious amount of system-wide damage, the damage attributed to cytotoxic factors that are released by a bacterium, physiological stress that is placed on the body during infection and then an overzealous inflammatory response.
When cases of pneumococci are aspirated into the lungs, in the first case, they encounter the mucous layer which functions as the protective mechanical barrier for the mucosal epithelium, and sentinel alveolar macrophages (AMs), this early defense serves the purpose of preventing the dissemination of pneumococci and then initiate the signaling of the immune and host cell activation. "The mucous layer that lines the epithelium traps bacteria in its sticky matrix, and it contains both the microbicidal and microbiostatic products."
The morbidity and mortality caused by these agents were large, so there was a reason to develop vaccines basically, there are now two categories of vaccines for pneumococci; we have pneumococcal polysaccharide vaccine (PPV), and pneumococcal conjugate vaccine (PVC). In adults who are older than 65 years of age according to the Centers for Disease Control and Prevention, one dose of PPV 23 then preceded by a dose of PCV 13 a year before in a situation of PCV 13 serotypes, this is also applicable to adults who are above 19, but have a compromised health condition.
It became obvious that the polysaccharide vaccine had some form of limitation, like prior immunogenicity in children, and the inability to generate immune memory, and then a different kind of vaccine was developed. Introducing pneumococcal vaccines that contained a wider strange of serotypes, became the solution to the coverage of a broader serotype, associated with a positive impact on reducing serious diseases.
Diagnosing pneumococcal diseases will require a physical examination from the doctor as well as questions about the symptoms felt, the doctor would recommend; a chest X-ray, and lab tests.
References.
https://www.ncbi.nlm.nih.gov/pmc/articles/PMC8145843/
https://www.medicalnewstoday.com/articles/323463#risk-factors
https://pneumonia.biomedcentral.com/articles/10.1186/s41479-023-00110-y
https://www.sciencedirect.com/science/article/pii/S1201971221012637
---
---