Giving Back To The Community - Onboarding Nigerians Through Nairaland.com
The employment and economic situations in Nigeria haven't been encouraging for quite some time but have been worsened by the inept policies of the incumbent administration.
Given the teeming youthful population of the country, equipped with tech "savviness" and the will to succeed, it is expected that they'd look outside what the government can (are willing to) provide.
Some of us who are already out here on the internet, hustling and grinding every day, won't stop preaching about how the internet is littered with financial opportunities. It is a daily sermon for me.
But sometimes I pause and think back to how I myself was onboarded. Somebody had to create a portal through which I found my way in, and although I sometimes want to give the credit to just sheer luck, one thing I had going for me was the fact that I was actively looking, searching, for these kinds of opportunities. So luck played a part, so did my will to be lucky.
<><><><><><><><><><><><><><><><><><>><><><><
The Ultimate Internet Opportunity Portal
Nairaland.com is the quroa.com of Nigeria, with over 2 million registered users, it is the go-to blog site for all kinds of formal and informal gist, job opportunities, romance, latest happenings in the country and the world at large. It has everything and anything.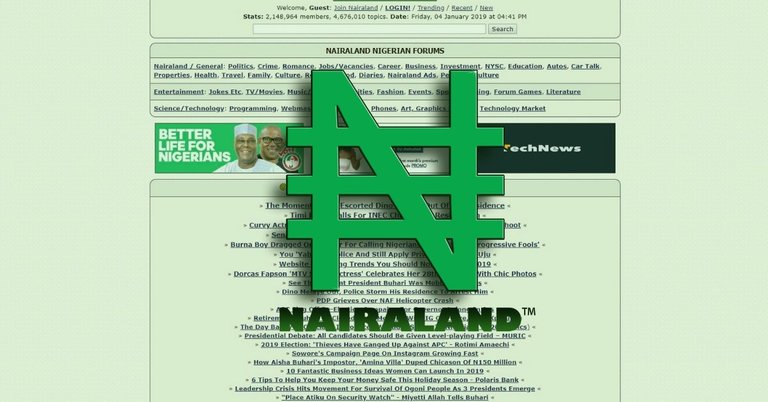 I made my first $ on the internet in 2015 through a Nairaland thread post. The poster took a time out in teaching people about the writing, transcription and translation opportunities on Freelancer.com. It was a long-ass thread that spanned years and hundred of pages (I bet it still exists) and created lots of internet entrepreneurs.
I think I owe my writing journey and my ultimate introduction to the world of crypto to that one thread...and to Nairaland.
Fast forward to 5 years later, I stumbled upon the Write2earn crypto opportunity for the first time through another Nairalander's post, and although the post was more about him advertizing his affiliate link than trying to teach anybody anything, the portal was created regardless and I sneaked in through it, and here I am.
I have gained so much from Nairaland through people's willingness to share what they knew and how they were earning and I intend to contribute my own part.
<><><><><><><><><><><><><><><><><><>><><><><
Bypassing The Gag
Although the platform has a weird policy of gagging crypto/forex-related posts, which is why my first post there was deleted. I didn't relent and I am not relenting because I intend to be a way through which people can find their next meal, their big break, their generational wealth.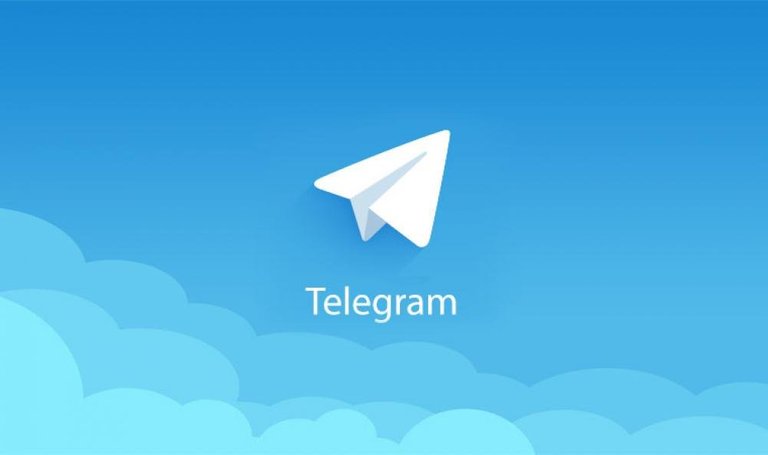 Before my post was deleted, a lot of people had already contacted me, signaling their interests and I subsequently created a Telegram group as well as a channel where I dump everything I know then take turns to attend to anyone with questions individually.
So far, I feel proud that I have been able to onboard two people through this means. One of them is already a writer waiting for an opportunity like this, so he hit the ground running, immediately.
What I like about him is his will to succeed. Dude doesn't have a PC but he didn't let it deter him, he signed up and has been writing posting with his phone. Here is the link to one of his posts on Hive. @kushyzee
The other dude was more into gaming so I explained Splinterlands to him and luckily for us both, he was already familiar with blockchain gaming. The first question he asked was if it costs any transaction fees to play the game as it did him with Cryptoblades. I said no, and he jumped right now.
Two days later, he hit me up on Telegram and told me he had liquified his cryptoblades assets and is putting everything into Splinterlands. Hahaha. I bet Ethereum fees have shown him a thing or two.
So far so good, I think am doing the lord's work and I intend to do more. The more Nigerians on Hive, the less we can cry about unemployment.
Posted Using LeoFinance Beta
---
---