Day 1609 | 11-Day International Break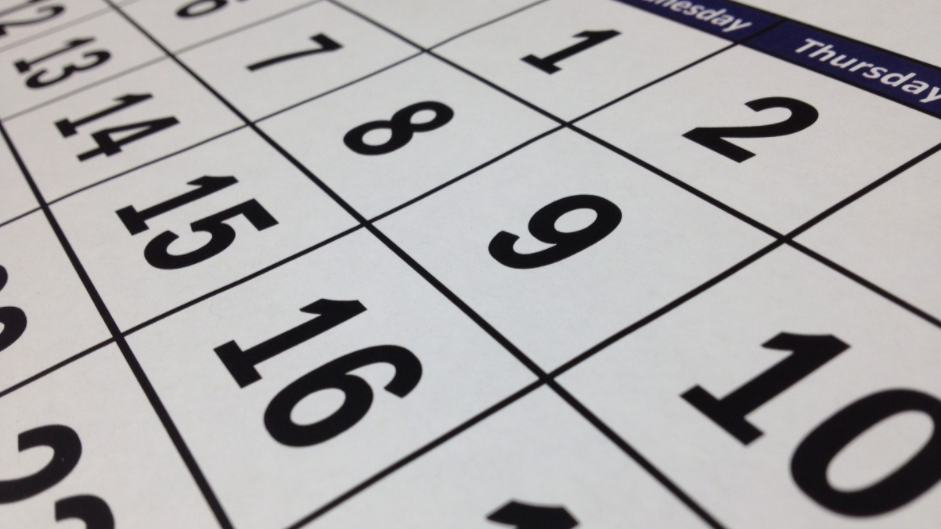 ---
I started a challenge of taking 100 days off to mainly focus on my health and overall personal development and used this account as a personal blog to keep track of all my activity. I enjoyed it and continued afterward trying to build better habits and find a good balance between health, fitness, work, and my personal life...
---
Most of my focus has gone to the belgian football league in the past 2 months and now is finally the first international break where I have 11 days away from it an more time for other things. I already started putting more focus on my health which has been very successful the past 9 days without much issue whatsoever. Off course, keeping this up for an entire 365 days will be quite the challenge.
I have made a habit now in doing a morning run which makes me get my daily activity over with right at the start of the day in a way that is consistant. On tuesday I plan to go swimming again.
Daily Food Journal Sunday September 12th
Plenty of food on Sunday but all health starting with my usual smoothie in the morning after having gone for a run. In the early afternood I made another fresh Vegan pizza which I now got to the point where it has a really light and thin hard crust. I also put some vegetables in the oven (Paprika, Onion, Garlic, Carrot) with next to no oil which worked out great. And later on I ate a couple of pears while drinking 2.5 liter of water during the day.
Today Goals
Monday will be a low pace day, I plan another morning run and maybe an aternoon walk. Some bookkeeping and a tv-night in the evening once again going to bed in time to keep up my sleeping schedule.
---
| Day | Weight | Bed Time | Awake | Expenses | Day Score |
| --- | --- | --- | --- | --- | --- |
| 01 Sep | 72.0 kg | 23:40 | 09:00 | 0.00€ | 7 |
| 02 Sep | 71.3 kg | 00:00 | 08:15 | 9.18€ | 6 |
| 03 Sep | 71.6 kg | 23:40 | 07:10 | 3.96€ | 7 |
| 04 Sep | 71.8 kg | 01:30 | 07/50 | 9.96€ | 6 |
| 05 Sep | 71.8 kg | 00:20 | 09:15 | 6.20€ | 7 |
| 06 Sep | 72.0 kg | 00:00 | 08:00 | 7.34€ | 8 |
| 07 Sep | 72.3 kg | 01:30 | 08:45 | 5.34€ | 6 |
| 08 Sep | 72.7 kg | 01:00 | 09:15 | 10.13€ | 4 |
| 09 Sep | 73.0 kg | 00:00 | 08:15 | 0€ | 7 |
| 10 Sep | 72.2 kg | 00:30 | 08:15 | 0€ | 7 |
| 11 Sep | 71.6 kg | 00:00 | 08:30 | 0€ | 7 |
| 12 Sep | 71.4 kg | 23:45 | 07:45 | 7.8€ | 7 |
| 13 Sep | 71.6 kg | 23:50 | 08:30 | 0€ | 7 |
| 14 Sep | 71.1 kg | 00:00 | 07:30 | 7.6€ | 7 |
| 15 Sep | 70.8 kg | 00:00 | 08:00 | 0€ | 7 |
| 16 Sep | 70.8 kg | 00:00 | 08:00 | 15,04€ | 7 |
| 17 Sep | 70.4 kg | 00:00 | 08:15 | 0€ | 7 |
| 18 Sep | 70.5 kg | 00:00 | 08:20 | 0€ | 7 |
---
365 Day Fit-at-40 Challenge
| Day | Workout | Food | Sleep | Weight |
| --- | --- | --- | --- | --- |
| 009 | Morning Run | Smoothie, Vegan Pizza, Veggies in Oven, Pear | 8.3 Hours | 70.5 kg |
| 008 | Morning Run | Smoothie, Vegan Pizza | 8,2 Hours | 70.4 kg |
| 007 | Morning Run, Walk | Tofu, Vegan Pizza | 8 Hours | 70.8 kg |
| 006 | Morning Run | Oatmeal, Cauliflower | 8 Hours | 70.8 kg |
| 005 | Afternoon Walk | Green Peas, Soup, Peanuts | 7.5 Hours | 71.1 kg |
| 004 | Morning Run | Shake, Beans, Peas, Potatoes, Fruit | 8.8 Hours | 71.6 kg |
| 003 | 3-Hour Walk | Paprika in Oven | 8 Hours | 71.4 kg |
| 002 | Morning Run | Seed Cracker + Hummus | 8.5 Hours | 71.6 kg |
| 001 | Morning Run | Proteine Shake | 8 Hours | 72.2 kg |
| 000 | - | - | - | 73.0 kg |
---
---