Day 1610 | Extended Morning Run & Afternoon 3-Hour Walk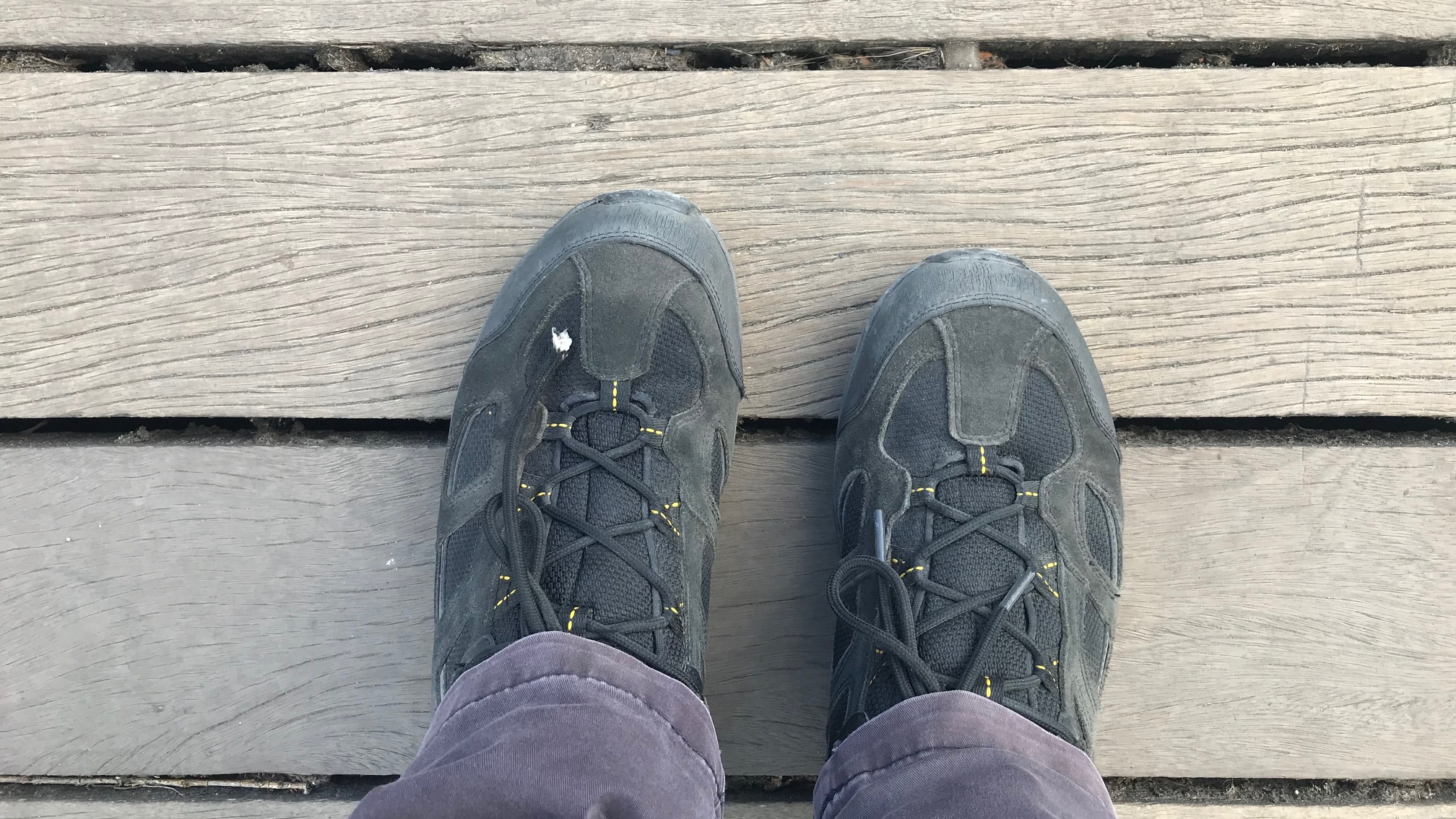 ---
I started a challenge of taking 100 days off to mainly focus on my health and overall personal development and used this account as a personal blog to keep track of all my activity. I enjoyed it and continued afterward trying to build better habits and find a good balance between health, fitness, work, and my personal life...
---
Monday was day 10 since switching to a lifestyle where I make sure the do some sports each and every day while eating plant based while keeping a tight sleeping pattern. So far it has been fairly easy to maintain and a pretty fun ride also losing the quick weight I gained just before starting going from 73kg back to 70kg which I consider my 'maximum acceptable weight'. The first kilos always go the fastest and it's basically just water weight. However if I keep this up, I should slowly but surely go back to around 64kg or even a bit less.
I did make monday into a really active day going on another morning run extending it a bit (with around 2000 Steps) and I also did my long walking route in the late afternoon / early evening which is around 20k steps and takes close to 3 hours. So in total I must have neared 30k steps on the day.
Daily Food Journal Sunday September 12th
I just ate fruits and vegetables with a banana in the morning, some canned beans and Mais in the evening after getting back from my walk and 2 pears + 1 apple as a snack while watching some tv. I also again managed to drink around 2L+ of water.
Today Goals
Tuesday, the plan is to go back swimming as a weekly routine on my way home to my family. The goal is to do around 1km distance building that up over time.
---
| Day | Weight | Bed Time | Awake | Expenses | Day Score |
| --- | --- | --- | --- | --- | --- |
| 01 Sep | 72.0 kg | 23:40 | 09:00 | 0.00€ | 7 |
| 02 Sep | 71.3 kg | 00:00 | 08:15 | 9.18€ | 6 |
| 03 Sep | 71.6 kg | 23:40 | 07:10 | 3.96€ | 7 |
| 04 Sep | 71.8 kg | 01:30 | 07/50 | 9.96€ | 6 |
| 05 Sep | 71.8 kg | 00:20 | 09:15 | 6.20€ | 7 |
| 06 Sep | 72.0 kg | 00:00 | 08:00 | 7.34€ | 8 |
| 07 Sep | 72.3 kg | 01:30 | 08:45 | 5.34€ | 6 |
| 08 Sep | 72.7 kg | 01:00 | 09:15 | 10.13€ | 4 |
| 09 Sep | 73.0 kg | 00:00 | 08:15 | 0€ | 7 |
| 10 Sep | 72.2 kg | 00:30 | 08:15 | 0€ | 7 |
| 11 Sep | 71.6 kg | 00:00 | 08:30 | 0€ | 7 |
| 12 Sep | 71.4 kg | 23:45 | 07:45 | 7.8€ | 7 |
| 13 Sep | 71.6 kg | 23:50 | 08:30 | 0€ | 7 |
| 14 Sep | 71.1 kg | 00:00 | 07:30 | 7.6€ | 7 |
| 15 Sep | 70.8 kg | 00:00 | 08:00 | 0€ | 7 |
| 16 Sep | 70.8 kg | 00:00 | 08:00 | 15,04€ | 7 |
| 17 Sep | 70.4 kg | 00:00 | 08:15 | 0€ | 7 |
| 18 Sep | 70.5 kg | 00:00 | 08:20 | 0€ | 7 |
| 19 Sep | 70.0 kg | 00:00 | 08:00 | 4.11€ | 8 |
---
365 Day Fit-at-40 Challenge
| Day | Workout | Food | Sleep | Weight |
| --- | --- | --- | --- | --- |
| 010 | Morning Run, 3-Hour Walk | Banana, Beans, Mais, Pair, Apple | 8 Hours | 70.0 kg |
| 009 | Morning Run | Smoothie, Vegan Pizza, Veggies in Oven, Pear | 8.3 Hours | 70.5 kg |
| 008 | Morning Run | Smoothie, Vegan Pizza | 8,2 Hours | 70.4 kg |
| 007 | Morning Run, Walk | Tofu, Vegan Pizza | 8 Hours | 70.8 kg |
| 006 | Morning Run | Oatmeal, Cauliflower | 8 Hours | 70.8 kg |
| 005 | Afternoon Walk | Green Peas, Soup, Peanuts | 7.5 Hours | 71.1 kg |
| 004 | Morning Run | Shake, Beans, Peas, Potatoes, Fruit | 8.8 Hours | 71.6 kg |
| 003 | 3-Hour Walk | Paprika in Oven | 8 Hours | 71.4 kg |
| 002 | Morning Run | Seed Cracker + Hummus | 8.5 Hours | 71.6 kg |
| 001 | Morning Run | Proteine Shake | 8 Hours | 72.2 kg |
| 000 | - | - | - | 73.0 kg |
Posted using SportsTalkSocial
---
---