Day 1611 | Family Tuesday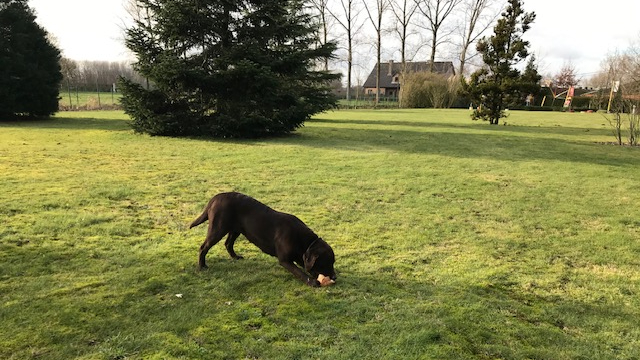 ---
I started a challenge of taking 100 days off to mainly focus on my health and overall personal development and used this account as a personal blog to keep track of all my activity. I enjoyed it and continued afterward trying to build better habits and find a good balance between health, fitness, work, and my personal life...
---
While my plan was to go swimming again from here on out every tuesday, it looked like only the outdoor pool was open which just was a bit too cold for me also knowing the spots next week were already sold out. So I will wait 14 days and start with my weekly swims then. Noting special really on Tuesday as I had my regular family day. I did play some frisbee which is the bare minimum when it comes down to daily activity but I managed to keep my eating clean.
Daily Food Journal Sunday September 12th
I ate a fruit smoothie in the morning, some fresh soup with a couple of crackers and lenti spread in the afternoon along with some nuts. In the evening I ate more soup and potatoes with leek. So enough food but all plant based which is what I'm aiming for the keep up for a while.
Today Goals
Wednesday will likely be a very slow day with not much planned. I'll do the same healthy eating, doing some basic workout and sleeping enough.
---
| Day | Weight | Bed Time | Awake | Expenses | Day Score |
| --- | --- | --- | --- | --- | --- |
| 01 Sep | 72.0 kg | 23:40 | 09:00 | 0.00€ | 7 |
| 02 Sep | 71.3 kg | 00:00 | 08:15 | 9.18€ | 6 |
| 03 Sep | 71.6 kg | 23:40 | 07:10 | 3.96€ | 7 |
| 04 Sep | 71.8 kg | 01:30 | 07/50 | 9.96€ | 6 |
| 05 Sep | 71.8 kg | 00:20 | 09:15 | 6.20€ | 7 |
| 06 Sep | 72.0 kg | 00:00 | 08:00 | 7.34€ | 8 |
| 07 Sep | 72.3 kg | 01:30 | 08:45 | 5.34€ | 6 |
| 08 Sep | 72.7 kg | 01:00 | 09:15 | 10.13€ | 4 |
| 09 Sep | 73.0 kg | 00:00 | 08:15 | 0€ | 7 |
| 10 Sep | 72.2 kg | 00:30 | 08:15 | 0€ | 7 |
| 11 Sep | 71.6 kg | 00:00 | 08:30 | 0€ | 7 |
| 12 Sep | 71.4 kg | 23:45 | 07:45 | 7.8€ | 7 |
| 13 Sep | 71.6 kg | 23:50 | 08:30 | 0€ | 7 |
| 14 Sep | 71.1 kg | 00:00 | 07:30 | 7.6€ | 7 |
| 15 Sep | 70.8 kg | 00:00 | 08:00 | 0€ | 7 |
| 16 Sep | 70.8 kg | 00:00 | 08:00 | 15,04€ | 7 |
| 17 Sep | 70.4 kg | 00:00 | 08:15 | 0€ | 7 |
| 18 Sep | 70.5 kg | 00:00 | 08:20 | 0€ | 7 |
| 19 Sep | 70.0 kg | 00:00 | 08:00 | 4.11€ | 8 |
| 20 Sep | 70.4 kg | 00:00 | 08:40 | 0€ | 7 |
---
365 Day Fit-at-40 Challenge
| Day | Workout | Food | Sleep | Weight |
| --- | --- | --- | --- | --- |
| 011 | Frisbee | Smoothie, soup, crackers, potato & Leek | 8.8 hours | 70.4 kg |
| 010 | Morning Run, 3-Hour Walk | Banana, Beans, Mais, Pair, Apple | 8 Hours | 70.0 kg |
| 009 | Morning Run | Smoothie, Vegan Pizza, Veggies in Oven, Pear | 8.3 Hours | 70.5 kg |
| 008 | Morning Run | Smoothie, Vegan Pizza | 8,2 Hours | 70.4 kg |
| 007 | Morning Run, Walk | Tofu, Vegan Pizza | 8 Hours | 70.8 kg |
| 006 | Morning Run | Oatmeal, Cauliflower | 8 Hours | 70.8 kg |
| 005 | Afternoon Walk | Green Peas, Soup, Peanuts | 7.5 Hours | 71.1 kg |
| 004 | Morning Run | Shake, Beans, Peas, Potatoes, Fruit | 8.8 Hours | 71.6 kg |
| 003 | 3-Hour Walk | Paprika in Oven | 8 Hours | 71.4 kg |
| 002 | Morning Run | Seed Cracker + Hummus | 8.5 Hours | 71.6 kg |
| 001 | Morning Run | Proteine Shake | 8 Hours | 72.2 kg |
| 000 | - | - | - | 73.0 kg |
---
---