Day 1612 | Long 3-Hour Early Evening Walk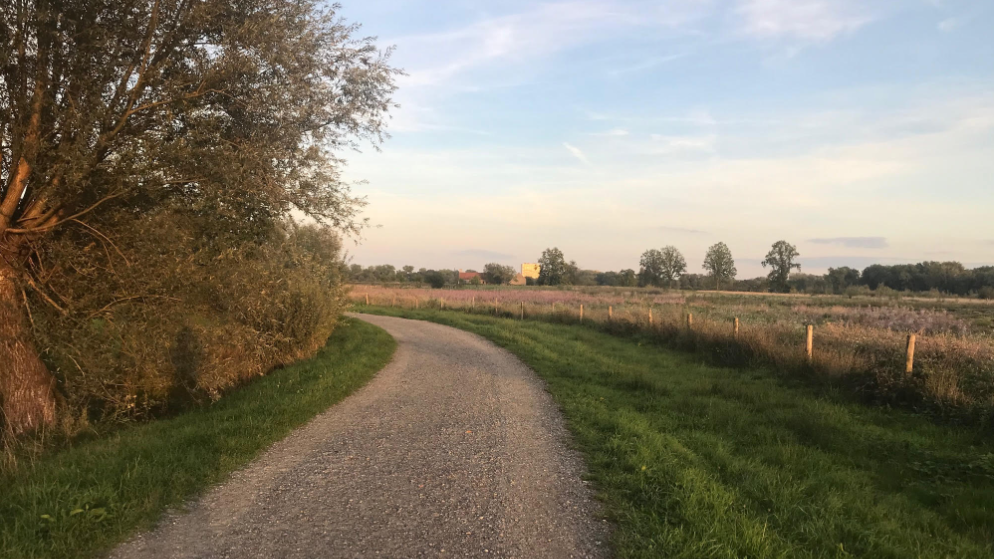 ---
I started a challenge of taking 100 days off to mainly focus on my health and overall personal development and used this account as a personal blog to keep track of all my activity. I enjoyed it and continued afterward trying to build better habits and find a good balance between health, fitness, work, and my personal life...
---
It wa a pretty low-profile Wednesday but I did go out doing my long walking route in the early evening to get some good activity in on the day.
Daily Food Journal Sunday September 12th
I did eat moderately healthy with a small dark brown bread and hazelnut spread and some carrots in the evening while still drinking plenty of water.
Today Goals
The plan on Thursday is to make it similar to wednesday while eating quite a bit less.
---
| Day | Weight | Bed Time | Awake | Expenses | Day Score |
| --- | --- | --- | --- | --- | --- |
| 01 Sep | 72.0 kg | 23:40 | 09:00 | 0.00€ | 7 |
| 02 Sep | 71.3 kg | 00:00 | 08:15 | 9.18€ | 6 |
| 03 Sep | 71.6 kg | 23:40 | 07:10 | 3.96€ | 7 |
| 04 Sep | 71.8 kg | 01:30 | 07/50 | 9.96€ | 6 |
| 05 Sep | 71.8 kg | 00:20 | 09:15 | 6.20€ | 7 |
| 06 Sep | 72.0 kg | 00:00 | 08:00 | 7.34€ | 8 |
| 07 Sep | 72.3 kg | 01:30 | 08:45 | 5.34€ | 6 |
| 08 Sep | 72.7 kg | 01:00 | 09:15 | 10.13€ | 4 |
| 09 Sep | 73.0 kg | 00:00 | 08:15 | 0€ | 7 |
| 10 Sep | 72.2 kg | 00:30 | 08:15 | 0€ | 7 |
| 11 Sep | 71.6 kg | 00:00 | 08:30 | 0€ | 7 |
| 12 Sep | 71.4 kg | 23:45 | 07:45 | 7.8€ | 7 |
| 13 Sep | 71.6 kg | 23:50 | 08:30 | 0€ | 7 |
| 14 Sep | 71.1 kg | 00:00 | 07:30 | 7.6€ | 7 |
| 15 Sep | 70.8 kg | 00:00 | 08:00 | 0€ | 7 |
| 16 Sep | 70.8 kg | 00:00 | 08:00 | 15,04€ | 7 |
| 17 Sep | 70.4 kg | 00:00 | 08:15 | 0€ | 7 |
| 18 Sep | 70.5 kg | 00:00 | 08:20 | 0€ | 7 |
| 19 Sep | 70.0 kg | 00:00 | 08:00 | 4.11€ | 8 |
| 20 Sep | 70.4 kg | 00:00 | 08:40 | 0€ | 7 |
| 21 Sep | 70.3 kg | 23:40 | 08:10 | 7.83€ | 7 |
---
365 Day Fit-at-40 Challenge
| Day | Workout | Food | Sleep | Weight |
| --- | --- | --- | --- | --- |
| 012 | 3-Hour Walk | Brown Bread, Hazelnut Spread, Carrots | 8.5 Hours | 70.3 kg |
| 011 | Frisbee | Smoothie, soup, crackers, potato & Leek | 8.8 hours | 70.4 kg |
| 010 | Morning Run, 3-Hour Walk | Banana, Beans, Mais, Pair, Apple | 8 Hours | 70.0 kg |
| 009 | Morning Run | Smoothie, Vegan Pizza, Veggies in Oven, Pear | 8.3 Hours | 70.5 kg |
| 008 | Morning Run | Smoothie, Vegan Pizza | 8,2 Hours | 70.4 kg |
| 007 | Morning Run, Walk | Tofu, Vegan Pizza | 8 Hours | 70.8 kg |
| 006 | Morning Run | Oatmeal, Cauliflower | 8 Hours | 70.8 kg |
| 005 | Afternoon Walk | Green Peas, Soup, Peanuts | 7.5 Hours | 71.1 kg |
| 004 | Morning Run | Shake, Beans, Peas, Potatoes, Fruit | 8.8 Hours | 71.6 kg |
| 003 | 3-Hour Walk | Paprika in Oven | 8 Hours | 71.4 kg |
| 002 | Morning Run | Seed Cracker + Hummus | 8.5 Hours | 71.6 kg |
| 001 | Morning Run | Proteine Shake | 8 Hours | 72.2 kg |
| 000 | - | - | - | 73.0 kg |
Posted using SportsTalkSocial
---
---