Day 1615 | Friend Visiting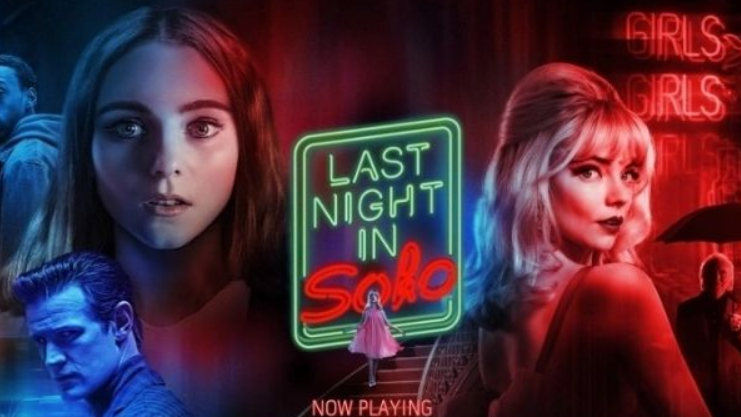 ---
I started a challenge of taking 100 days off to mainly focus on my health and overall personal development and used this account as a personal blog to keep track of all my activity. I enjoyed it and continued afterward trying to build better habits and find a good balance between health, fitness, work, and my personal life...
---
A friend came over on Saturday which was a good reason to clean up my appartment fully as I have been lazy in that regard the past couple of days. We talked and also ended up watching the movie 'Last Night in Soho' which was pretty enjoyable actually.
I haven't been in the same flow as the frist 10 days but I do what I can right no to keep things in check and turn it around.
Daily Food Journal Sunday September 12th
I did eat some bread, some peanuts and carrots on Saturday while not drinking enough water. I do have all my water bottles filled up again which will have me going on that regard for the next couple of days.
Today Goals
Sunday will be another day limiting the damage as it's raining outside and I haven't got anything planned yet.
---
| Day | Weight | Bed Time | Awake | Expenses | Day Score |
| --- | --- | --- | --- | --- | --- |
| 01 Sep | 72.0 kg | 23:40 | 09:00 | 0.00€ | 7 |
| 02 Sep | 71.3 kg | 00:00 | 08:15 | 9.18€ | 6 |
| 03 Sep | 71.6 kg | 23:40 | 07:10 | 3.96€ | 7 |
| 04 Sep | 71.8 kg | 01:30 | 07/50 | 9.96€ | 6 |
| 05 Sep | 71.8 kg | 00:20 | 09:15 | 6.20€ | 7 |
| 06 Sep | 72.0 kg | 00:00 | 08:00 | 7.34€ | 8 |
| 07 Sep | 72.3 kg | 01:30 | 08:45 | 5.34€ | 6 |
| 08 Sep | 72.7 kg | 01:00 | 09:15 | 10.13€ | 4 |
| 09 Sep | 73.0 kg | 00:00 | 08:15 | 0€ | 7 |
| 10 Sep | 72.2 kg | 00:30 | 08:15 | 0€ | 7 |
| 11 Sep | 71.6 kg | 00:00 | 08:30 | 0€ | 7 |
| 12 Sep | 71.4 kg | 23:45 | 07:45 | 7.8€ | 7 |
| 13 Sep | 71.6 kg | 23:50 | 08:30 | 0€ | 7 |
| 14 Sep | 71.1 kg | 00:00 | 07:30 | 7.6€ | 7 |
| 15 Sep | 70.8 kg | 00:00 | 08:00 | 0€ | 7 |
| 16 Sep | 70.8 kg | 00:00 | 08:00 | 15,04€ | 7 |
| 17 Sep | 70.4 kg | 00:00 | 08:15 | 0€ | 7 |
| 18 Sep | 70.5 kg | 00:00 | 08:20 | 0€ | 7 |
| 19 Sep | 70.0 kg | 00:00 | 08:00 | 4.11€ | 8 |
| 20 Sep | 70.4 kg | 00:00 | 08:40 | 0€ | 7 |
| 21 Sep | 70.3 kg | 23:40 | 08:10 | 7.83€ | 7 |
| 22 Sep | 70.4 kg | 01:00 | 08:45 | 5.85€ | 5 |
| 23 Sep | 70.6 kg | 00:00 | 08:20 | 11.48€ | 5 |
| 24 Sep | 71.1 kg | 01:30 | 09:00 | 13.15€ | 6 |
---
365 Day Fit-at-40 Challenge
Day
Workout
Food
Sleep
Weight
015
Short Walk, Bench Press

Bread

, peanuts, carrots
7.5 Hours
71.1 kg
014
Short Walk
Beans, Pasta Red Pesto,

Ice Cream

8.3 Hours
70.6 kg
013
Short Walk

Potato Chips, Bread Cucumber, White Chocolate

7.5 Hours
70.4 kg
012
3-Hour Walk
Brown Bread, Hazelnut Spread, Carrots
8.5 Hours
70.3 kg
011
Frisbee
Smoothie, soup, crackers, potato & Leek
8.8 hours
70.4 kg
010
Morning Run, 3-Hour Walk
Banana, Beans, Mais, Pair, Apple
8 Hours
70.0 kg
009
Morning Run
Smoothie, Vegan Pizza, Veggies in Oven, Pear
8.3 Hours
70.5 kg
008
Morning Run
Smoothie, Vegan Pizza
8,2 Hours
70.4 kg
007
Morning Run, Walk
Tofu, Vegan Pizza
8 Hours
70.8 kg
006
Morning Run
Oatmeal, Cauliflower
8 Hours
70.8 kg
005
Afternoon Walk
Green Peas, Soup, Peanuts
7.5 Hours
71.1 kg
004
Morning Run
Shake, Beans, Peas, Potatoes, Fruit
8.8 Hours
71.6 kg
003
3-Hour Walk
Paprika in Oven
8 Hours
71.4 kg
002
Morning Run
Seed Cracker + Hummus
8.5 Hours
71.6 kg
001
Morning Run
Proteine Shake
8 Hours
72.2 kg
000
-
-
-
73.0 kg
---
---