Day 1676 | Football & Overwatch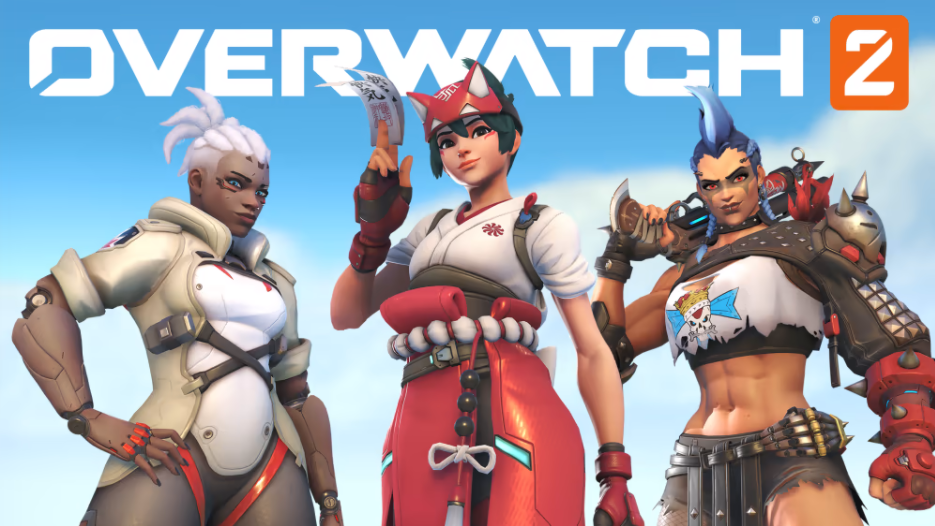 ---
I started a challenge of taking 100 days off to mainly focus on my health and overall personal development and used this account as a personal blog to keep track of all my activity. I enjoyed it and continued afterward trying to build better habits and find a good balance between health, fitness, work, and my personal life...
---
Thursday was a pretty pathetic day as all I did was pretty much switch between watching the world cup football matches and playing overwatch 2 while eating unhealthy during the day. I also continue to watch 1 episode of The World Of The Married in bed before going to sleep. While on paper it sounds fun it's actyally quite despressing to have dropped any kink of discipline and just go with the dopamine.
That being said, I'm still motivated to get my weight down this month lower than what it was at the start having 6 days to do so and I will fully put my focus on that.
Daily Food Journal
bread, meatballs, crisps.
Today Goals
Drinking a lot f water and eating limited amounts of healthy food which should help get my weight down and clear my skin again will be the main goals on Friday.
---
| Day | Weight | Bed Time | Awake | Expenses | Day Score |
| --- | --- | --- | --- | --- | --- |
| 01 Nov | 70.5 kg | 00:00 | 08:00 | 12€ | 6 |
| 02 Nov | 70.6 kg | 00:00 | 08:30 | 8.13€ | 6 |
| 03 Nov | 70.7 kg | 00:30 | 08:00 | 12.04€ | 5 |
| 04 Nov | 70.6 kg | 00:00 | 08:00 | 14.14€ | 6 |
| 05 Nov | 70.8 kg | 00:00 | 08:99 | 5.43€ | 6 |
| 06 Nov | 71.0 kg | 00:30 | 08:30 | 11.45€ | 5 |
| 07 Nov | 70.4 kg | 00:30 | 09:00 | 0€ | 6 |
| 08 Nov | 70.3kg | 23:30 | 08:00 | 0€ | 7 |
| 09 Nov | 71.2 kg | 00:00 | 09:00 | 11.36€ | 4 |
| 10 Nov | 71.4 kg | 00:30 | 09:00 | 7.04€ | 6 |
| 11 Nov | 71.0 kg | 00:00 | 08:15 | 4.34€ | 5 |
| 12 Nov | 71.2 kg | 23:40 | 08:10 | 6.04€ | 6 |
| 13 Nov | 71.4 kg | 01:00 | 09:00 | 5.06€ | 6 |
| 14 Nov | 71.8 kg | 01:30 | 10:00 | 8.45€ | 4 |
| 15 Nov | 71.7 kg | 01:00 | 09:00 | 0€ | 7 |
| 16 Nov | 71.5 kg | 00:30 | 08:00 | 4.76€ | 5 |
| 17 Nov | 72.0 kg | 00:10 | 11:00 | 3.75€ | 7 |
| 18 Nov | 71.8 kg | 00:30 | 08:30 | 7.54€ | 6 |
| 19 Nov | 72.0 kg | 00:40 | 09:00 | 15.74€ | 5 |
| 20 Nov | 71.0 kg | 00:00 | 08:00 | 0€ | 6 |
| 21 Nov | 71.3 kg | 00:00 | 08:00 | 4€ | 5 |
| 22 Nov | 71.4 kg | 00:00 | 08:00 | 8,34€ | 5 |
| 23 Nov | 71.7 kg | 01:00 | 09:00 | 6.23€ | 7 |
| 24 Nov | 72.0 kg | 01:00 | 10:00 | 11.85€ | 4 |
---
365 Day Fit-at-40 Challenge
| Day | Workout | Food | Sleep | Weight |
| --- | --- | --- | --- | --- |
| 075 | - | Bread, Meatballs, crisps | 9 Hours | 72.0 kg |
| 074 | - | Bread, Spaghetti | 8 Hours | 71.7 kg |
| 073 | - | Bread, Chips | 8 Hours | 71.4 kg |
| 072 | - | Chips, Cookies | 8 Hours | 71.3 kg |
| 071 | - | Smoothie, Nuts | 8 Hours | 71.0 kg |
| 070 | - | Bread, Pizza, Cookies | 8.2 Hours | 72.0 kg |
| 069 | Walk | Spaghetti | 8 Hours | 71.8 kg |
| 068 | Tennis | Bread & Spaghetti | 10 Hours | 72.0 kg |
| 067 | - | Bread & Eggs | 7.5 Hours | 71.5 kg |
| 066 | Walk | Soup, Potato, Veggies | 8 Hours | 71.7 kg |
| 065 | - | Bread, Pizza, Nuts | 8.5 Hours | 71.8 kg |
| 064 | - | Bread | 8 Hours | 71.4 kg |
| 064 | - | Bread, Eggs | 8.5 Hours | 71.2 kg |
| 063 | - | Bread, Spaghetti, Cookies | 8 Hours | 71.0 kg |
| 062 | Tennis | Bread | 8.5 Hours | 71.4 kg |
| 061 | - | Bread, Spaghetti | 9 Hours | 71.2 kg |
| 060 | Walk | Smootie, Carrot Potatoes | 8.5 Hours | 70.2 kg |
| 059 | - | Smoothie, Nuts | 8.5 Hours | 70.4 kg |
| 058 | - | Bread, Macaroni, Meatballs | 8 Hours | 71.0 kg |
| 057 | - | Bread & Fresh Pizza | 8 Hours | 70.8 kg |
| 056 | - | Fries | 9 Hours | 70.6 kg |
| 055 | Short Walk | Bread, Rice | 8 Hours | 70.7 kg |
| 054 | Short Walk | Bread, veggies, chocolate | 8.5 Hours | 70.6 kg |
| 053 | Walk | Veggies Oven, Cookies | 8 Hours | 70.5 kg |
| 052 | | - | | 70.6 kg |
---
Previous Months Progress
| Day | Month | Weight |
| --- | --- | --- |
| 052 | October | 70.6 kg |
| 021 | September | 72.0 kg |
| 000 | Start | 73.0 kg |
---
---