[ES-EN] Mi experiencia con Apps en Venezuela - Parte 2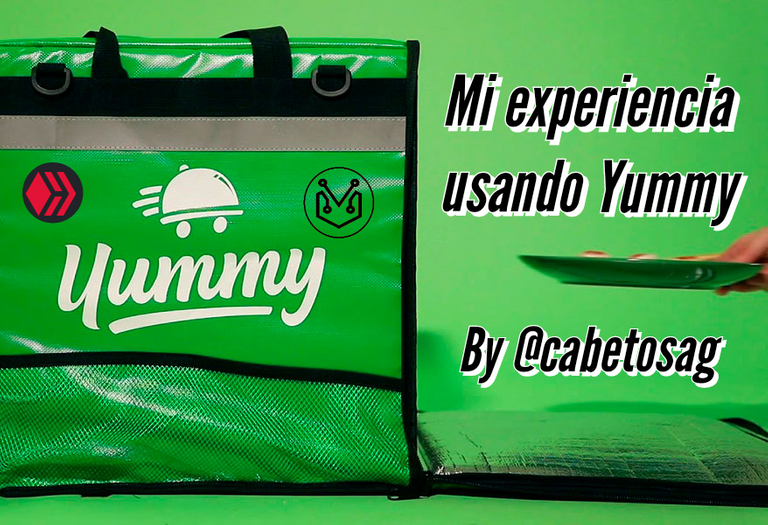 Source
Feliz fin de semana Mayvileros, espero que se encuentren súper bien, que hayan descansado y le hayan sacado provecho a estos días 🙌
Pues, les cuento que en esta ocasión, les traigo un post sobre "Mi experiencia con Apps".
En la primera entrega de esa serie de post que haré, estuve explicando un poco cómo fue mi experiencia con "La Wawa".
Happy weekend Mayvileros, I hope you are super well, that you have rested and have taken advantage of these days 🙌.
Well, I tell you that this time, I bring you a post about "My experience with Apps".
In the first installment of this series of posts that I will do, I was explaining a little about my experience with "La Wawa".
Hoy es el día de otra súper App que me ha salvado muchas veces… no sólo de un antojo, sino también incluso de llegar a algún sitio o simplemente comprar por internet.
Today is the day of another super App that has saved me many times... not only from a craving, but also from getting somewhere or just shopping online.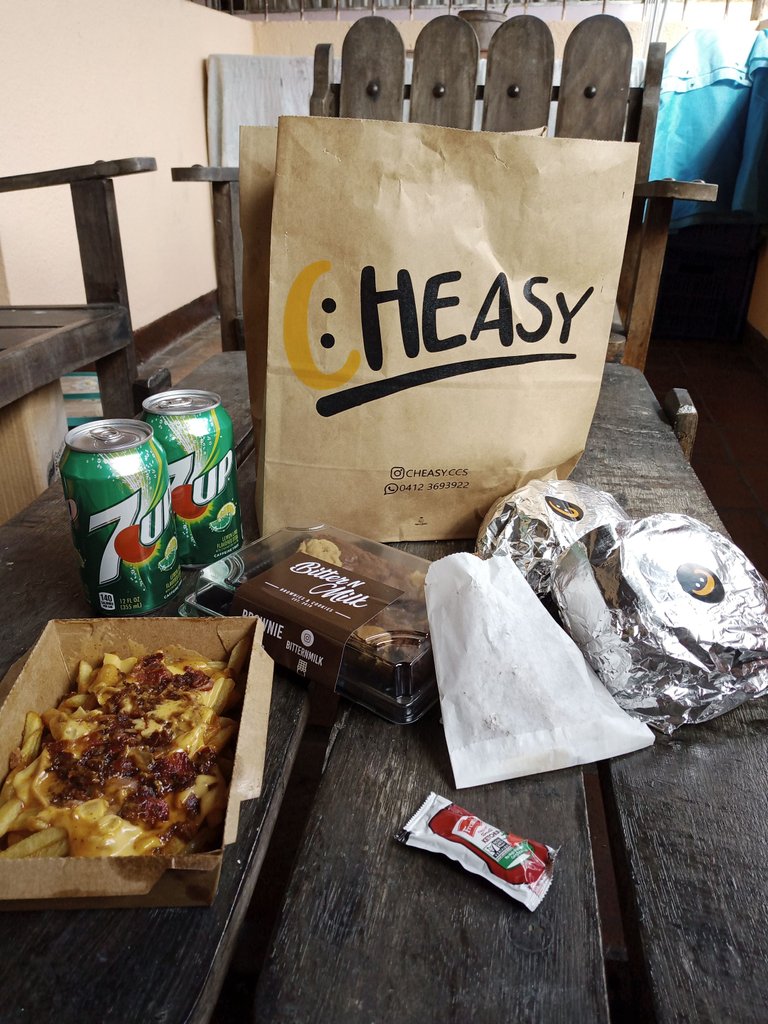 Foto propia
Anécdota
Este local que funciona bajo la modalidad dark kitchen es decir que sólo funciona por delivery, lo descubrí gracias a Yummy y hasta me gané un premio con ellos en febrero del 2022 y ahora es uno de mis favoritos 🤭
Anecdote
I discovered it thanks to Yummy and I even won a prize with them in February 2022 and now it's one of my favorites 🤭.
Yummy App
Les hablo de la ya bien famosa "Yummy App". El cual es una plataforma de compra por internet. ¿Qué ofrece Yummy? Ofrece servicios de delivery pero no sólo de comida… también sirve para comprar artículos de casa, entradas a una salida cultural e incluso hasta un servicio de encomiendas y taxis…
Sí, tal cual como lees es prácticamente un universo de cosas en una misma aplicación 😳
De hecho, esa fue una de las cosas que más me ha enganchado con la App. Yo aprendí a usar en el 2020 y desde entonces no he dejado de usarla.
I am talking about the already very famous "Yummy App". Which is an online shopping platform. **What does Yummy offer? It offers delivery services but not only food... it also serves to buy household items, tickets to a cultural outing and even a delivery and cab service...
Yes, just as you read, it is practically a universe of things in the same application 😳.
In fact, that was one of the things that has hooked me the most with the App. I learned how to use it in 2020 and haven't stopped using it since.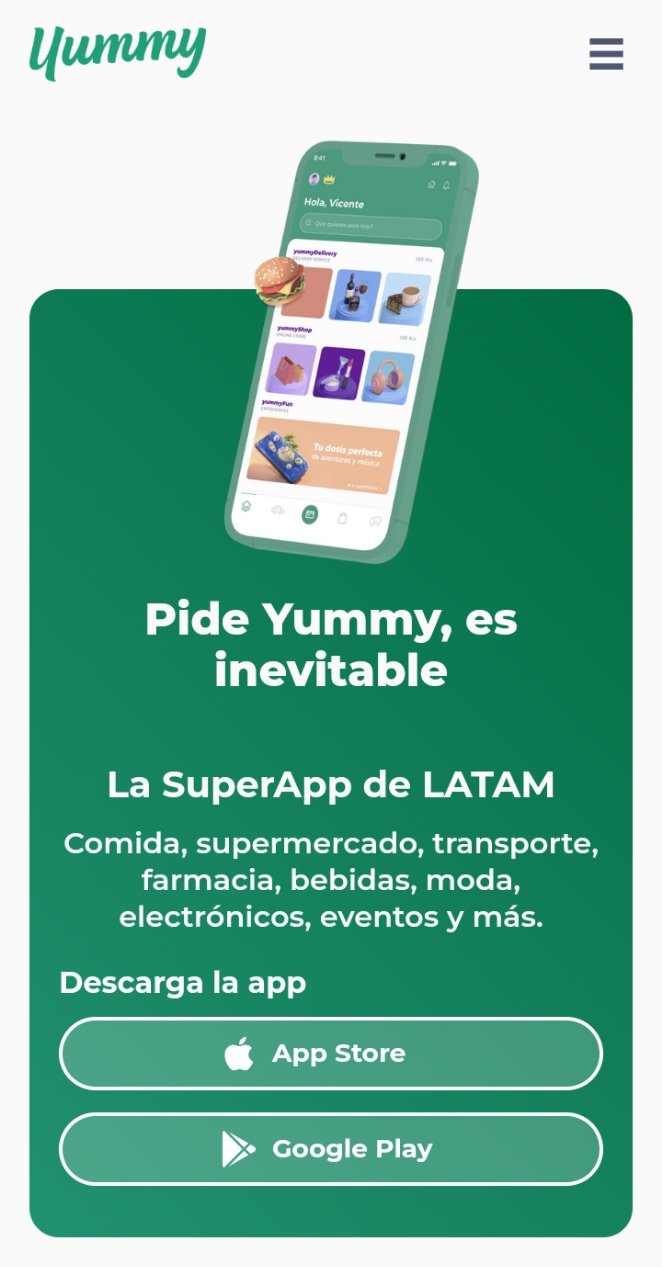 Reconozco que hay veces que la he desinstalado porque necesito ahorrar un poco. Pero es que… es mucha tentación junta 🤭
Todo empezó por aprovechar los súper descuentos que hacían en locales donde la comida era costosa… Luego fue por los platos Yummy que eran más económicos aún y después llegaron los free delivery todo era felicidad hasta que veía la cuenta bancaria 🤣
Pero es que… en plena pandemia, cuarentena… ¿Quién no quería que llegara la pizza a su casa?
I admit that there are times when I have uninstalled it because I need to save a little. But it's just... it's a lot of temptation 🤭
It all started by taking advantage of the super discounts in places where the food was expensive... Then it was the Yummy dishes that were even cheaper and then came the free delivery everything was happiness until I saw the bank account 🤣.
But is that... in the middle of pandemic, quarantine... Who did not want the pizza to arrive at home?
De la misma manera que fui probando los delivery de comida, fui probando las opciones que iban agregando a la App, como por ejemplo, comprar en supermercados, comprar entradas a actividades deportivas y culturales e incluso los taxis.
Por cierto, junto a la wawa, Yummy Rides es mi otra forma de moverme en la ciudad. Nada más cómodo que un Mototaxi que te salva en momentos donde estás apurado o sencillamente porque quieres irte cómodo sin importar la hora.
Al inicio usaba mucho la App ya que también aceptaban Reserve cómo método de pago… luego dejaron Binance Pay hasta que por último, por temas de regulaciones de cripto activos en Venezuela, sólo acepta moneda extranjera ($) en efectivo y moneda local por transferencia.
Sin embargo, se sigue aceptando Binance Pay en Yummy Rides.
In the same way that I was trying food delivery, I was trying the options that were being added to the App, such as shopping in supermarkets, buying tickets to sports and cultural activities and even cabs.
By the way, next to the wawa, Yummy Rides is my other way of getting around the city. Nothing more comfortable than a Mototaxi that saves you in moments where you are in a hurry or simply because you want to go comfortably regardless of the time.
At the beginning I used the App a lot since they also accepted Reserve as a payment method... then they stopped Binance Pay until finally, due to crypto-asset regulations in Venezuela, they only accept foreign currency ($) in cash and local currency by transfer.
However, they still accept Binance Pay in Yummy Rides.
Para resumir un poco qué es Yummy… vendría a ser un paralelo entre "Uber eats" y "Uber" pero para Venezolanos.
Sé de antemano, que esta App no está aún disponible para todo el país al igual que de las otras que hablaré. Pero considero que es una buena forma de ir promoviendo nuevas formas de economía y empoderamiento ciudadano a través de la tecnología.
Me encantaría que esté tipo de servicios lleguen a más estados del País, para que no solo hayan estos empleos de encomienda, comida rápida, taxi y demás en la capital, sino en las otras regiones.
Al mismo tiempo, es una forma de ayudar a innovar a nuestra ciudadanía utilizando las herramientas de nuestro tiempo.
La verdad, mi experiencia con la aplicación la valoro en 8/10. Solo quitaría 1 punto a veces por el servicio del local, 1 punto por bugs… que al menos en mi caso ya han ido reduciendo.
Me encantaría que volvieran los pagos a través de Reserve o Binance y por qué no hasta de $HBD o $Hive de nuestra propia Blockchain, siento que pudiera cambiar mucho el rumbo no sólo del país y de la Blockchain Hive…
Al mismo tiempo, invito a todos los caraqueños que todavía no la han usado, a que se den la oportunidad de usarla, estoy seguro les gustará la experiencia.
Sé que he conseguido noticias no tan buenas sobre la app en distintas redes, pero la verdad no ha sido mi caso.
Cuando se ha atrasado el motorizado me han devuelto mi dinero sin inconvenientes. Cuando me envían lo que no pedí por una confusión en el apuro del local, también ha salido todo bien. Con los taxistas y mototaxistas también todo 10/10.
De haber tenido un momento incómodo, lo comento abiertamente pero por fortuna no ha sido así. Recuerden que ninguno de estos post sobre Apps será a modo de patrocinio, más bien a modo de blogs 🙌
Espero tengan un domingo lleno de paz y tranquilidad y que mañana inicie otra semana de éxito para ustedes Mayvileros.
To summarize a bit what Yummy is... it would be a parallel between "Uber eats" and "Uber" but for Venezuelans.
I know in advance that this App is not yet available for the whole country as the others I will talk about. But I think it is a good way to promote new forms of economy and citizen empowerment through technology.
I would love for this type of services to reach more states in the country, so that there are not only these delivery, fast food, cab and other jobs in the capital, but also in other regions.
At the same time, it is a way to help innovate our citizens using the tools of our time.
To tell the truth, I rate my experience with the application 8/10. I would only take away 1 point sometimes for the service of the local, 1 point for bugs... that at least in my case have already been reducing.
I would love to see the return of payments through Reserve or Binance and why not even $HBD or $Hive from our own Blockchain, I feel it could change a lot the course not only of the country and Blockchain Hive....
At the same time, I invite all caraqueños who have not used it yet, to give yourself the opportunity to use it, I am sure you will like the experience.
I know I have gotten not so good news about the app in different networks, but the truth has not been my case.
When the motor has been delayed I have been refunded my money without any inconvenience. When they send me what I didn't order because of a confusion in the rush of the place, everything has also been fine. With the cab and motorcycle cab drivers also everything went 10/10.
If I had had an uncomfortable moment, I would comment it openly but fortunately it has not been like that. Remember that none of these posts about Apps will be in the way of sponsorship, rather in the way of blogs 🙌.
I hope you have a Sunday full of peace and tranquility and that tomorrow kicks off another successful week for you Mayvileros.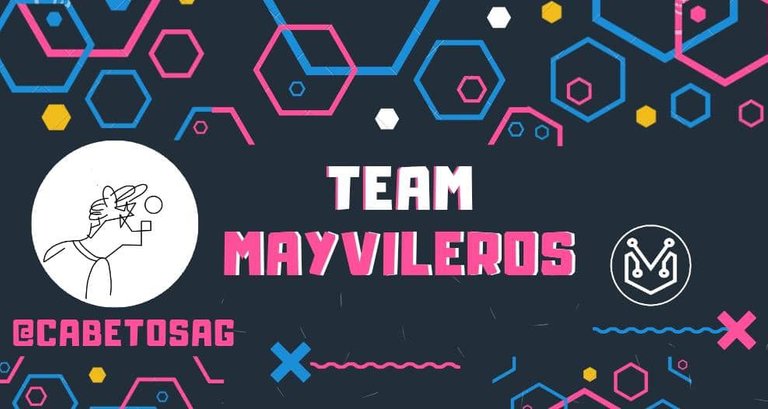 ¡Gracias por acompañarme en este post! ⚜️
Portada realizada con Adobe Creative desde mi celular Infinix HOT 10i
Imágenes usadas, capturas de pantalla de mi celular Infinix HOT 10i
Banner oficial de Mayvileros
El inglés no es mi idioma nativo, aunque sé manejarlo, la traducción está apoyada en DeepL
Thanks for joining me on this post! ⚜️
Cover made with Adobe Creative from my Infinix HOT 10i cell phone
Images used, screenshots from my Infinix HOT 10i cell phone
Official banner of Mayvileros.
English is not my native language, although I know how to handle it, the translation is supported at DeepL
---
---