La Caverna del Pensar EP-02: Mi Top 5 de filósofos | My Top 5 of Philosophers [ES-EN]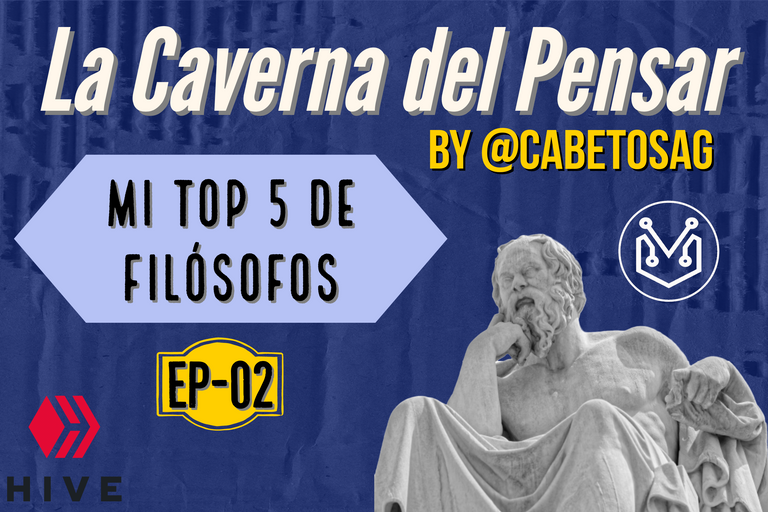 ¡Hola de nuevo Hivers!
Como veran luego de mis vacaciones es decir tiempo ausente xd y aprendiendo a usar los HP en un power down... Vengo de regreso para seguir mostrando mi contenido en el ecosistema.
Como dije tiempo atrás, estaba buscando una comunidad de filosofía y me topé con @humanitas
Y justo ahora que me propongo regresar, están haciendo una iniciativa interesante en la que pronto compartiré mi entrada 🙌🏻
Pero antes quería dejarles el segundo episodio de mi blog de filosofía: La Caverna del Pensar
Aquí estaré tratando la Filosofía desde mí perspectiva. Ciertamente este espacio nació de mi formación universitaria.
Y dije: ¿por qué no dejar constancia de mis ideas en la Blockchain? Y heme aquí con fuerza y vigor para seguir adelante mi camino en lo que Savater denomina "La aventura del pensamiento"...
Así que, en este segundo episodio, les dejaré cuáles son mis 5 Filósofos más influyentes. Esto no significa que sean los mejores ni mucho menos, solo los que más me impactaron a mí por cómo los recuerdo en el día a día.

Mi Top 5
Tengo que hacer ajuro una división en mis gustos. Y no por temas, más bien por épocas... Digo que no es por temas porque no es como que estos filósofos han influenciado mi vida en algo nada más, al contrario... Ha sido en un todo y cada uno en su grado y manera.
De los antiguos ya hay 3 que representan más de la mitad de la lista estos son
Heráclito
Porque trato siempre recordar que todo cambia, que todo está en constantes movimiento.
Sócrates
Para no olvidar que siempre se puede ir un poco más allá de lo que se ve, aprende y se vive.
Aristóteles
Para tener en cuenta la prudencia entre mi lógica y mis emociones.
Pero hay otros 2 grandes pensadores que se llevaron mi completa estima por el nivel y versatilidad de sus textos y reflexiones.
De los Modernos y Contemporáneos, cierran la lista:
Immanuel Kant
Para no olvidar nunca que el conocimiento humano se divide en 2. Estética y Lógica. Y que al mismo tiempo el conocimiento de las cosas en-sí siempre será imposible porque nuestro entendimiento es limitado.
Jean-Paul Sartre
Porque es de vital importancia recordar que "Estamos condenados a ser libres" eso somos, eso nos define como humanos, como hombres y como ser.
Aunque estos son los que más me ayudan a llevar mi día a día debo admitir que la lista es un poco más larga. Autores como Levi-Strauss el antropólogo, Bauman, Foucault, Bourdieu etc.
Pero sin duda alguna los que nombre me han hecho quien soy en cuanto a mi forma de pensar y mi actitud a la vida.
¿Y tú? ¿Tienes algún filósofo preferido? Házmelo saber 💪🏻
¡Saludos!
Portada realizada con Adobe Creative
Banner y separador de texto oficial de @mayvileros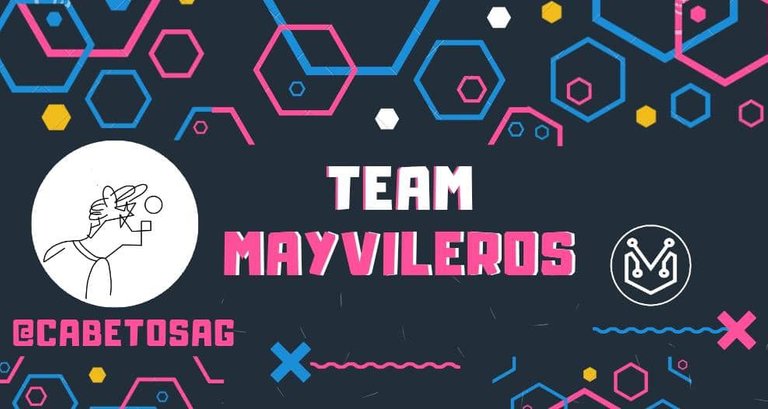 Hello again Hivers!
As you can see after my vacations and learning how to use the HP in a power down.... I'm back to continue showing my content in the ecosystem.
As I said some time ago, I was looking for a philosophy community and I stumbled upon @humanitas.
And just now that I intend to come back, they are doing an interesting initiative in which I will soon share my entry 🙌🏻
But first I wanted to leave you with the second episode of my philosophy blog: La Caverna del Pensar.
Here I will be dealing with Philosophy from my perspective. Certainly this space was born out of my university education.
And I said: why not leave a record of my ideas in the Blockchain? And here I am with strength and vigor to continue on my way in what Savater calls "The adventure of thought"....
So, in this second episode, I will leave you with my 5 most influential Philosophers. This does not mean that they are the best, far from it, just the ones that had the greatest impact on me because of how I remember them in my day to day life.

My Top 5
I have to make a division in my tastes. And not by themes, but rather by eras.... I say it's not by themes because it's not like these philosophers have influenced my life in anything else, on the contrary... It has been in a whole and each one in his degree and way.
Of the ancient ones there are already 3 that represent more than half of the list these are.
Heraclitus
Because I always try to remember that everything changes, that everything is in constant movement.
Socrates
So as not to forget that one can always go a little beyond what one sees, learns and lives.
Aristotle
To keep in mind the prudence between my logic and my emotions.
***But there are 2 other great thinkers who took my complete esteem for the level and versatility of their texts and reflections ***.
Of the Moderns and Contemporaries, they close the list:
Immanuel Kant
Never to forget that human knowledge is divided into 2. Aesthetics and Logic. And that at the same time the knowledge of things in-itself will always be impossible because our understanding is limited.
Jean-Paul Sartre
Because it is of vital importance to remember that "We are condemned to be free " that is what we are, that defines us as humans, as men and as being.
Although these are the ones that help me the most in my daily life, I must admit that the list is a little longer. Authors such as Levi-Strauss the anthropologist, Bauman, Foucault, Bourdieu, etc.
But without a doubt the ones I name have made me who I am in terms of my way of thinking and my attitude to life.
Do you have a favorite philosopher? Let me know 💪🏻
Greetings!
Cover made with Adobe Creative.
Official @mayvileros banner and text separator.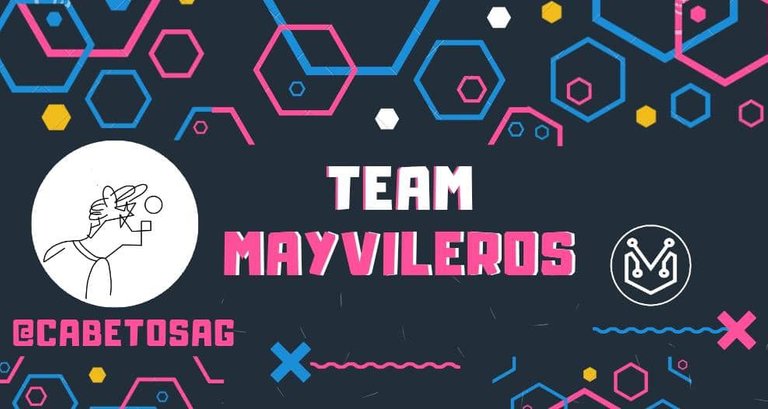 English is not my native language, so I used this tool to translate my post
⬇️
Translated with
www.DeepL.com/Translator (free version)
---
---