"A croupier with love letters"
If I had to define my school life in just three words, they would be, without fear of being wrong: studying, soccer and letters. Letters? Well yes, at the age of seven I was already writing my first love letter, with a special dedication to my teacher's daughter, with whom I felt like a child in love. She studied in another school, but sometimes my teacher took her to her work and those were the most special days for me. I don't remember what I wrote in the letter and how I got it to her, but what I remember very well is that smile she had for me and how she made me feel very special.
In spite of everything, I have to admit that my writing career as a writer in love was not so successful, and after several rejections I discovered an ability that already in my childhood flowed naturally, and that is poetry. I remember that one day in literature class we had to write several examples about literary resources, and when he touched the subject of comparison I wrote the following: "Your eyes are blue like the sea", from there was born in me that taste for poetry and verses, which seemed very strange for a child of only nine years.
But it was in high school when writing letters took on another nuance, something I will never forget, and that is that many of my classmates knew how good I was at writing verses and poetry, so they began to offer me money for me to help them with letters to their sweethearts. And what started out as a little help to a friend, within months became a very steady thing. Some of them had girlfriends in the same school, so we had to keep it a secret so that they wouldn't find out that I was the author of the letters.
With this, it didn't take long for me to feel guilty because I assumed that what I was doing was cheating on the girls, so I decided to continue helping those who asked me, but only writing based on what they felt and said about that person. Even so, the guilt was still very latent, so I stopped writing letters for a short period of time, although with my girlfriend I did not stop doing it, since she strangely told me to write her a letter every weekend because in those days we could not see each other.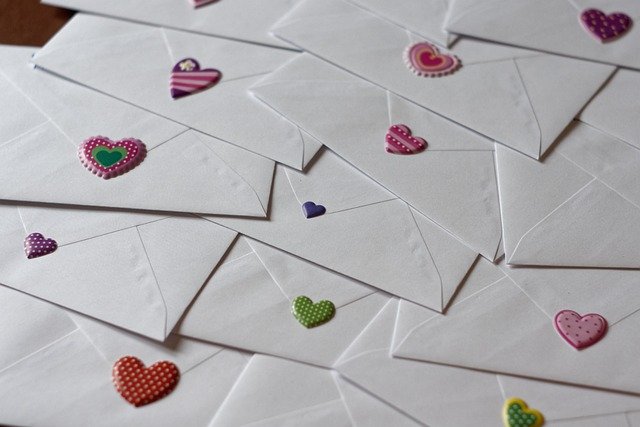 Pixabay by occcu
And so among many experiences, I reached the fourth year of high school where something quite interesting happened to me. By that time, the most beautiful girl in the whole school was in my class. Her name was Yasmine, and she had a lot of suitors who simply wouldn't leave her alone. Many of them asked me to help them write a letter for her, but at that time my answer was always negative because one of my best friends was in love with her. One day, my friend told me that he would write a letter to Yasmine, and although he was also good at poetry, he decided to copy some of my writings.
That was in a totally anonymous style, since my friend was quite shy and did not dare to approach the girl. Days went by, and when the first letters came out everyone thought that I was Yasmine's secret lover, which I never decided to deny since there was no problem with that. But one morning during recess, Yasmine called me in front of all her friends and asked me if I was the one with the secret love letters dedicated to her. I immediately said yes they were my writings but the secret lover was not me, and my surprise was even greater when she herself replied, "What a pity, since I love poetry!" and with that, she gave me a kiss on the cheek and said goodbye with a smile. It should be noted that at the end of it all, I almost lost my friend and the title of coward was now upon me because I was simply not in love with Yasmine.
Now as I look out the window of my past, nostalgia is present with a strong intensity that makes me long for those special moments that as a student I experienced, anecdotes that will be as indelible as the very existence of poetry in my life. I will never be able to forget those places where, like a dealer of love cards, I knew how to deal verses and writings of lovers, even though many times I got the worst of all the tricks.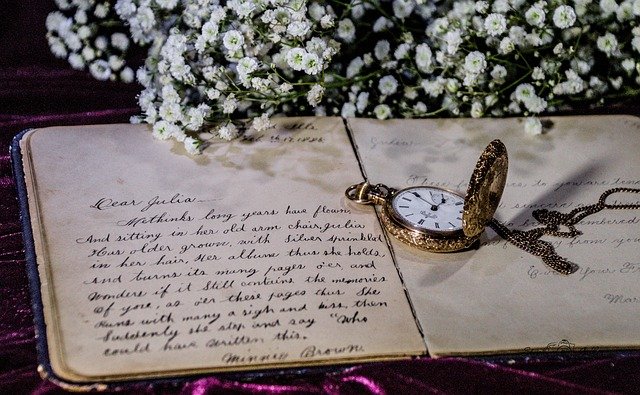 Pixabay by StephGablerphoto
---
THE END
---
---