"Niha's portrait"
In the mural of my yearnings, hung an object of light and sparkles, a painting with a golden frame and silk canvas that had the joy of posing in the most prominent place in the whole place. There were more doubts than certainties generated by that painting because despite the position it occupied, its reflection still did not express anything, it only seemed to be a painting full of colors and meaningless lines that did not know whether to wait for the painter or for the protagonist to give it its true purpose to exist.
And so rains and seas, rivers and mountains that wanted to understand the reason for that painting passed by, and the curiosity of the matter was so great that sadness and happiness made a pact to be in front of it, anger and nostalgia were also present at that appointment, but in the end they all affirmed that that luminous creation did not exist because of them, but that they were the ones who were waiting for this interesting painting to give sense and life to the feelings of that mysterious place.
Then the moon and the sun conspired to create an eclipse that would fill everything with darkness, in order to find out if that golden-framed painting would continue to be as beautiful as it was bright in the face of such an event. And so great was the light of that work of art, that it immediately caught my attention and I immediately reached where it was, being an imposing light that at times could not be looked at directly.
After a moment, I could finally see what was happening to the painting, which in the absence of light began to make sense of its presence, and what before were only lines and messy colors now began to take a very special form. It was the pen of a muse in charge of giving life and form to what the painting held, and in the blink of an eye one could already visualize the silhouette of a princess, a woman who stole the smile of the stars to combine it with the color of her cheeks. Her hair was as long as the sea, and she exchanged the black for the blue of her eyes so that in her gaze anyone could get lost in the depths of her soul. It was a jewel that, although it needed no adornment, she wore two large earrings that swirled in time with her gaze.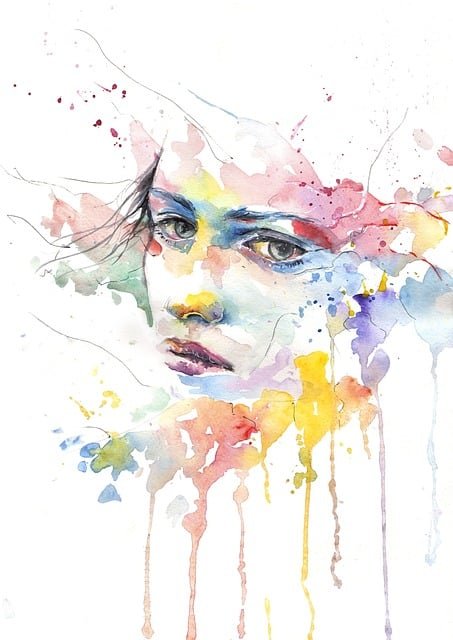 Pixabay by tsukiko-kiyomidzu
In this way, what for a long time seemed a confused and distant mirage became the most beautiful landscape ever contemplated. Then came the flower-winged birds, and in swooping flight they dropped a medal with a name engraved in lilies and diamonds: "NIHA" was her name, and now the secret of such a protagonist was at last revealed, with glamour in her courtesy to claim authorship of an illusion that belonged to her alone.
As I watched all this, my astonishment and my admiration entered into a hard struggle for the scoop that kept that painting, which like a very precious treasure was in a place of difficult access, sealed in the trunk of my dreams and that can only be opened from the most recondite of my conscience and my understanding. And so fleeting were the moments in which I could observe this work of art shine with such intensity, that I decided to take it down from the mural of my dreams to place it in the meadows of my reality. But what I did not imagine was that by doing so, Niha's painting could now suffer the onslaught of the wind and the wear and tear of time.
Without further ado, the moths of the seconds began to settle very close to the painting, and so the years made a hive with the dust of envy and pain to dull Niha's brightness. The canvas was slowly tearing apart, and there was no more light in her eyes because of the tiredness of a reality that was no longer a dream but a nightmare, and for the first time it rained loudly inside that painting because of the tears that she herself was repressing. The unhappiness and guilt for my mistake was so great that I had to take her between sheets and pillows to take her to a place where she could shine once again.
For that, I had to persuade the wind itself to show me the map to the castle of an old friend, and after so much insistence I finally had in my hands a paper compass containing the desired direction. It took more imagination than inspiration to get there, and with much effort I was able to place my steps on the corridor of a majestic place where time resides as King of all that was, is and will be. There was no need for talks or proposals, time already had the right answer without saying a word to me. And with no room for farewells and in less than a breath, an hourglass snatched Niha's portrait from me and placed it on the highest part of the castle. Immediately the picture was filled with light and life, so that now even the protagonist herself came out to dance and dance in the courtyards that awaited the time. again I could look at Niha with the harmony that once flooded my life with all its beauty and joy.
With the sound of the bells that watched over that castle, I felt the tranquility of a heart that beat for the immense affection for Niha. I knew that, now as a guest in the house of time, her smile and brightness would never be dulled again, her happiness would be intact in the gardens of a dwelling that never was, is or will be. Niha has never been my past or my present, but she surely resides in my future hope to know that she exists and that she smiles more than the sun and the stars themselves. That beautiful picture no longer hangs on the mural of my dreams, but time has left me to look out of the windows of my thoughts and longings from time to time to contemplate the beautiful Niha in the highest and most sublime power of her sweet existence.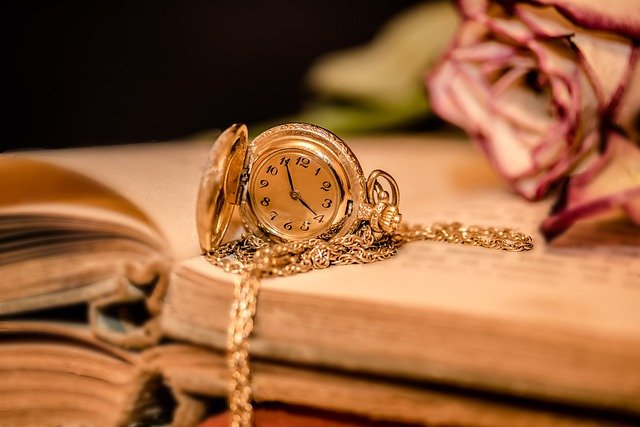 Pixabay by Myriams-Fotos
---
---