Hair Care Myths [ESP/ING]
¡Hola, Comunidad de Hive!
Hello, Hive Commnunity!
---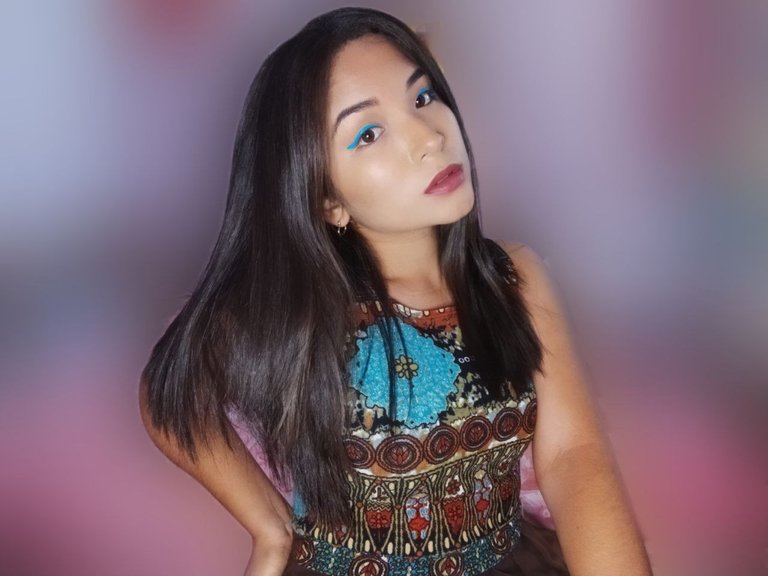 ---
El cuidado del cabello es un tema que nos interesa a muchas mujeres y por ello hoy vengo con algunos mitos que definitivamente hay que desmentir sobre el cuidado del cabello, cosas que realmente no sirven y por años y años hemos escuchado que son lo mejor del mundo, así que, aprovechando la visita de mi cuñada, quién es experta en asuntos del cabello y pensamos en estos 4 mitos que definitivamente no apoyan al cuidado del cabello.
Hair care is a topic that interests many of us women and so today I come with some myths that definitely need to be disproved about hair care, things that really do not work and for years and years we have heard that they are the best thing in the world, so, taking advantage of the visit of my sister-in-law, who is an expert on hair issues and we thought about these 4 myths that definitely do not support hair care.
---

---
---
1| Champu con una pastilla anticonceptiva
1| Shampoo with a contraceptive pill
---
---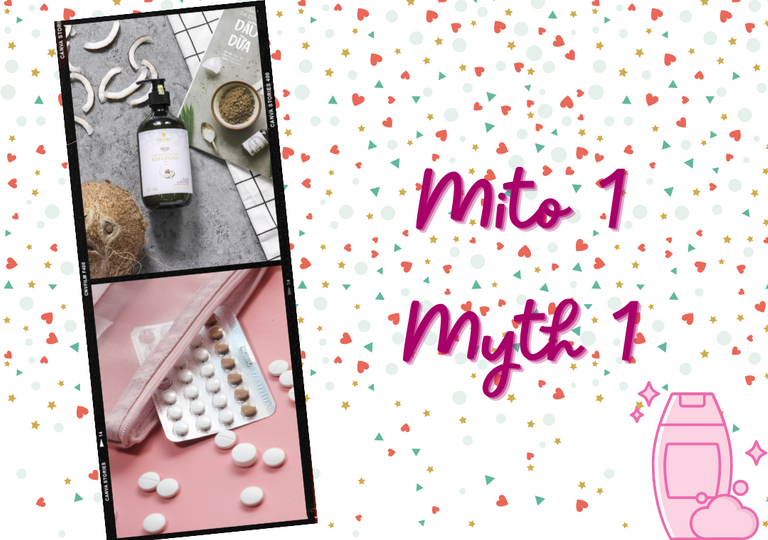 ---
Hace un tiempo hubo está moda que no fue tan sonada pero muchas personas lo usaron porque se decía que mezclar el champu con la pastilla hacia que el cabello creciera con más facilidad... Cuando resulta que a algunas personas no les cae bien esto y lo que pasa es que se les cae el cabello en mechones.
Así que no es recomendable hacerlo porque nunca se sabe cómo lo asimilaras y puede que el remedio sea peor que el problema.
Some time ago there was this fashion that was not so well known but many people used it because it was said that mixing the shampoo with the pill made the hair grow more easily... When it turns out that some people don't like this and what happens is that their hair falls out in clumps.
So it is not advisable to do it because you never know how you will assimilate it and the remedy may be worse than the problem.
---
2| Las trenzas parten el cabello
2| Braids spoil the hair
---
---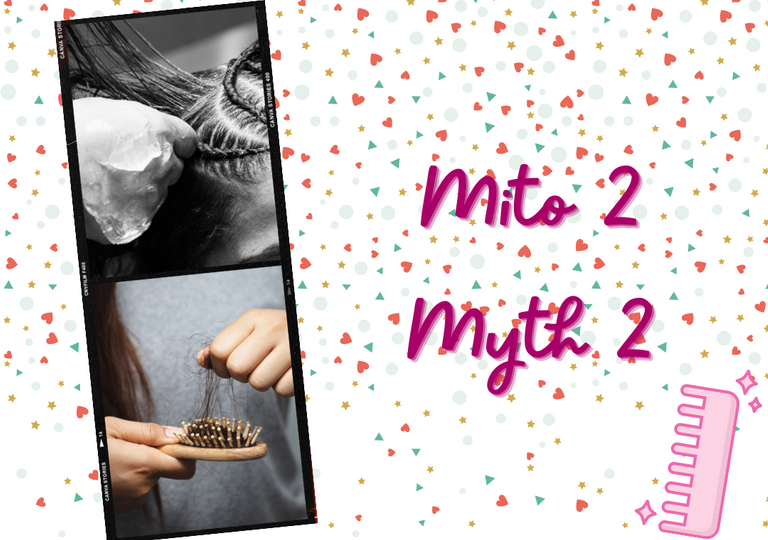 ---
Hay muchos mitos alrededor de los tejidos o trenzas para el cabello, decían hace algunos años que tejer el cabello lo partía y debilitaba... Realmente no es así, siempre y cuando el cabello esté bien seco es muy beneficioso trenzarlo para que no se enrede y además de ello deja una linda apariencia después de soltadas las trenzas.
Soy una persona que le encanta tejerse el cabello, así que es una muy muy buena noticia que me ayuda a mantenerlo a salvo.
There are many myths about weaving or braiding hair, some years ago it was said that weaving hair would break it and weaken it.... It really doesn't, as long as the hair is dry it is very beneficial to braid it so it doesn't get tangled and besides that it leaves a nice look after the braids are released.
I am a person who loves to braid my hair, so this is very very good news that helps me to keep it safe.
---
3| Los Aceites antes de planchar el cabello
3| Oils before flat ironing hair
---
---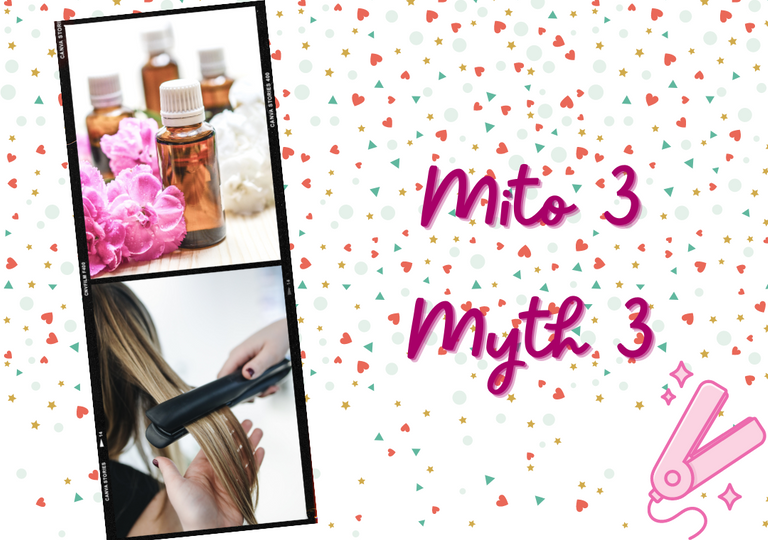 ---
Muchas veces escuché decir que usar aceites o las llamadas gotas mágicas antes de planchar el cabello era súper bueno, resulta que no, puedes utilizar aceites para hidratar, pero no para antes del planchado puesto que al momento de entrar en calor lo que haces es quemar todo el cabello. Así que mientras estás confiado de que lo estás cuidando en realidad le haces un gran daño.
Many times I heard that using oils or the so called magic drops before flat ironing the hair was super good, it turns out that no, you can use oils to moisturize, but not for before flat ironing since at the time of entering heat what you do is burn all the hair. So while you're confident you're taking care of it, you're actually doing a lot of damage.
---
4| Tratamientos Mágicos
4| Magic Treatments
---
---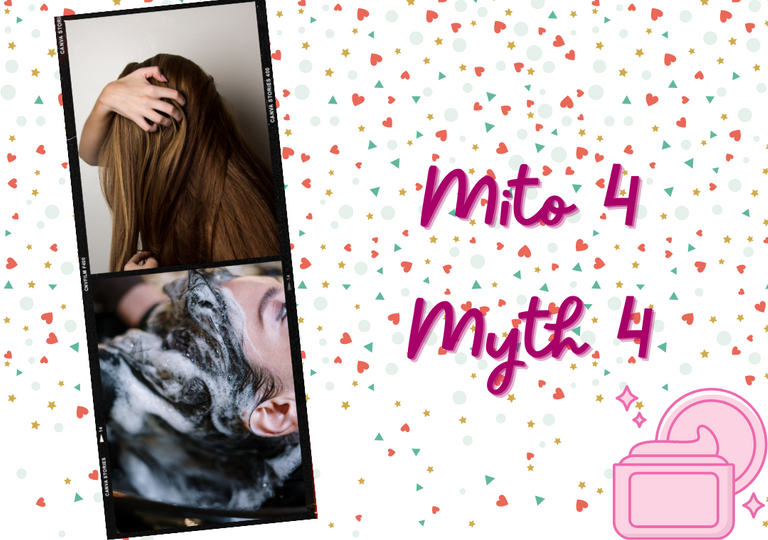 ---
El último mito será dedicado a todos estos tratamientos que usan el marketing para llamar la atención de los clientes diciendo: "En una sola aplicación tú cabello se verá como nuevo" En realidad no es así, no creas en esas cosas.... Todos los tratamientos, vitaminas, hidrataciones no hacen cambios de la noche a la mañana, es un proceso en donde la constancia es la clave. Así que ningún producto por muy bueno que sea puede dar resultados a la primera aplicación.
The last myth will be dedicated to all these treatments that use marketing to attract the attention of customers saying: "In one application your hair will look like new" In reality it is not so, do not believe in these things .... All treatments, vitamins, moisturizers do not make changes overnight, it is a process where consistency is the key. So no product, no matter how good it is, can give results at the first application.
---
El cabello es una de las cosas más difíciles de cuidar porque constantemente hay muchos factores a los que se expone que no lo favorecen y entonces lo matan y le quitan vida y por ello me ha gustado mucho hacer este post.

Espero que les haya gustado.
Nos leemos pronto.

Hair is one of the hardest things to take care of because there are constantly many factors that it is exposed to that don't favor it and then kill it and take away its life and that's why I really enjoyed doing this post.

I hope you liked it.
See you soon.

---
---

---
---
---