I am brave, I am strong [ESP/ING]
¡Hola, Comunidad de Hive!
Hello, Hive Commnunity!
---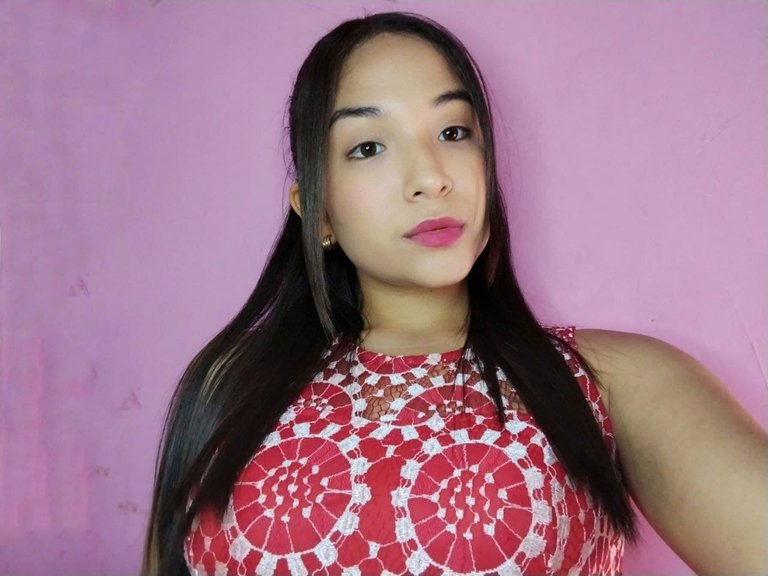 ---
Últimamente como mujer me ha gustado estar conmigo misma y dedicarme buenas cosas, cosas lindas, también es como si fuera un recordatorio de vez en cuando de las cosas que yo creo que son muy pequeñas, pero cuando comienzas a indagar y trabajar en ello te das cuenta de que te sientes diferente y más viva.
Hoy quiero recalcar mi valentía, estas palabras siempre las siento bien ambiguas, ya que puede cambiar la manera en la que muchas personas perciben la valentía. Para mi ser valiente representa muchas cualidades y contrario a lo que muchas personas pueden pensar no creo que la valentía venga de pelear contra el mundo o de arriesgar tu vida todos los días.
Lately as a woman I have liked to be with myself and dedicate good things to myself, nice things, it is also like a reminder from time to time of things that I think are very small, but when you start to dig and work on it you realize that you feel different and more alive.
Today I want to emphasize my bravery, these words always feel ambiguous, as it can change the way many people perceive bravery. For me being brave represents many qualities and contrary to what many people may think, I don't believe that bravery comes from fighting against the world or risking your life every day.
---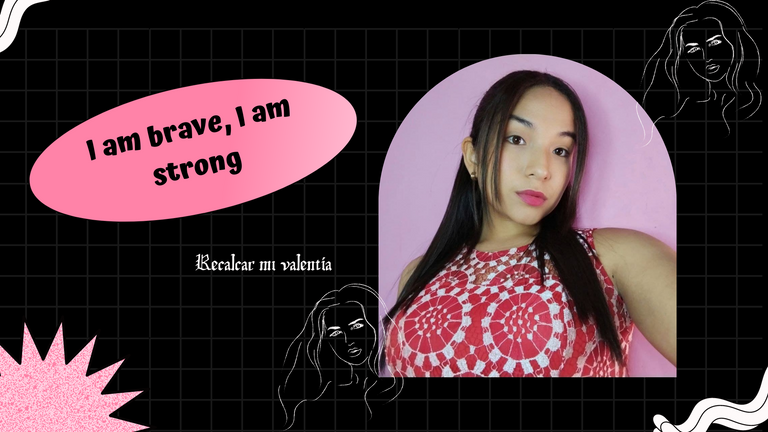 ---
Para mi ser valientes representa una serie de cualidades entre ellas, la honestidad y la fortaleza; ser valientes es enfrentar las cosas que quizá son más espontáneas dentro de los seres humanos, como los sentimientos... La valentía viene de los sentimientos que corren por nuestras venas, y llegan hasta nuestro corazón.
Ser fuerte, por su parte, incluye mucha entereza y madurez... La persona más fuerte no es aquella que puede levantar una tonelada de peso, más bien es aquella que ha entendido que la vida tiene jugadas bien sucias y que en ocasiones se necesita mucho corazón para perdonar, y a través de ese perdón salir adelante; avanzar siempre es sinónimo de fortaleza.
Teniendo esto claro en mi mente, sé que soy valiente y fuerte; porque me he caído muchas veces en mi caminar, me han dañado mucho pero siempre he encontrado la manera de seguir, de reinventarme y de ser mejor persona.
For me being brave represents a series of qualities among them, honesty and fortitude; to be brave is to face the things that perhaps are more spontaneous within human beings, such as feelings... Courage comes from the feelings that run through our veins, and reach our heart.
To be strong, on the other hand, includes a lot of strength and maturity... The strongest person is not the one who can lift a ton of weight, but rather the one who has understood that life has some very dirty moves and that sometimes it takes a lot of heart to forgive, and through that forgiveness to move forward; moving forward is always synonymous with strength.
Having this clear in my mind, I know that I am brave and strong; because I have fallen many times in my journey, I have been damaged a lot but I have always found the way to continue, to reinvent myself and to be a better person.
---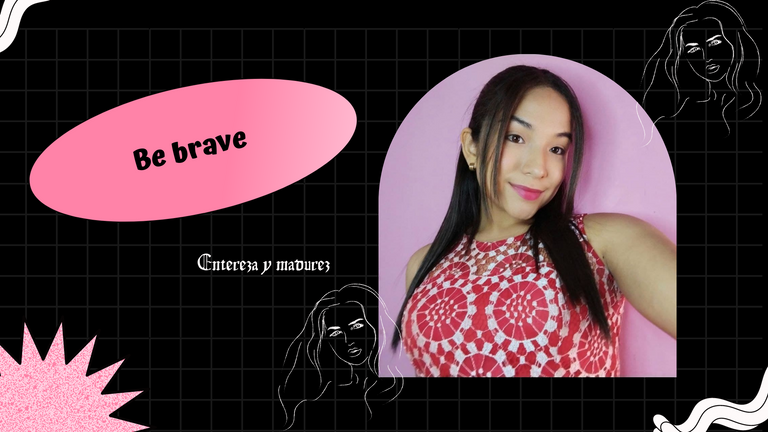 ---
Sé que soy valiente porque aún cuando intento huir de mis sentimientos siempre termino sacudiéndome a mi misma, y enfrentándome a la persona que llevo muy en mis adentros. Muchas veces me ha tocado ser mi conciencia y también mi verdugo; porque he entendido que la vida tiene que ser dirigida desde el amor pero también de la entereza.
Sé que soy fuerte, aunque a veces me quiebre, aunque a veces dude de mi misma fortaleza; sé que he construido a una persona de la que ahora me siento orgullosa; una persona que ha superado todos aquellos obstáculos que la detenían y ha seguido construyendo siempre.
I know I am brave because even when I try to run away from my feelings I always end up shaking myself, and facing the person I carry deep inside me. Many times I have had to be my conscience and also my executioner; because I have understood that life has to be directed from love but also from integrity.
I know that I am strong, even if sometimes I break, even if sometimes I doubt my own strength; I know that I have built a person of whom I am now proud; a person who has overcome all those obstacles that stopped her and has always continued to build.
---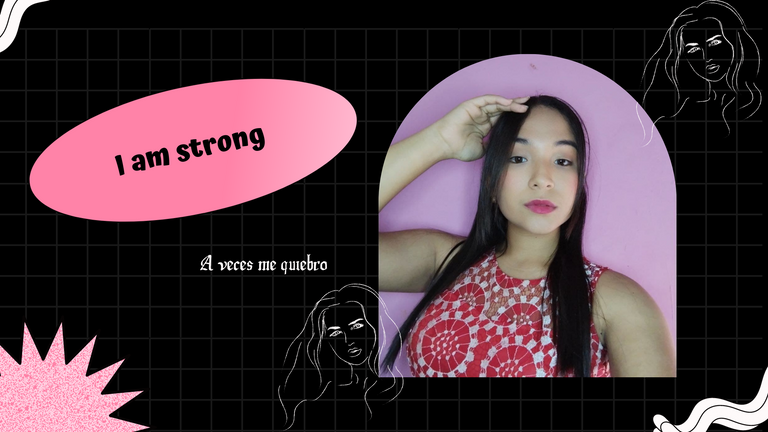 ---
Ser fuerte y valiente no es algo que sucede de la noche a la mañana, es una cosa que vamos armando muy poco a poco... Muchas veces con muchos golpes que llevamos y otras sanado muchas heridas que en oportunidades ni sabemos como llegaron a nosotros pero nos harán daño, y en el proceso de superar el dolor muchas veces nos hacemos fuertes y valientes ante una vida que muchas veces nos da golpes inesperados.
Soy valiente, soy fuerte... Soy mucho más que los malos momentos.
Being strong and courageous is not something that happens overnight, it is something that we build up little by little.... Many times with many blows that we carry and others healing many wounds that sometimes we do not even know how they came to us but they will hurt us, and in the process of overcoming the pain we often become strong and brave in the face of a life that often gives us unexpected blows.
I am brave, I am strong... I am much more than the bad moments.
---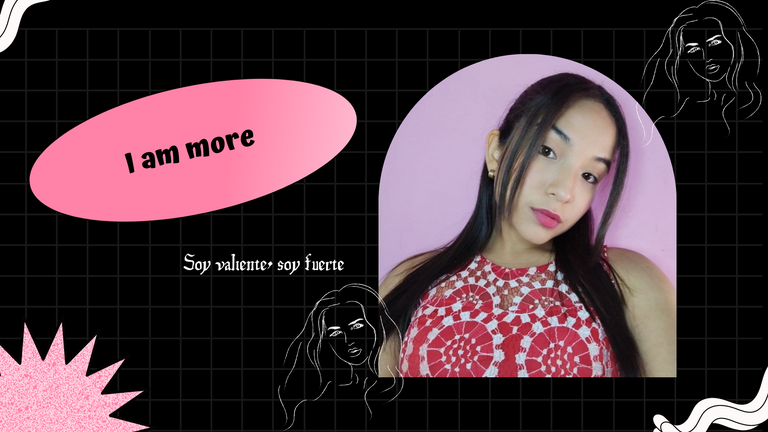 ---
---
Espero que les haya gustado este post. Nos leemos pronto.
I hope you liked this post. See you soon.
---
---

---
---
---