Reviewing Only Murders in the Building Season 2 [ESP/ING]
¡Hola, Comunidad de Hive!
Hello, Hive Commnunity!
---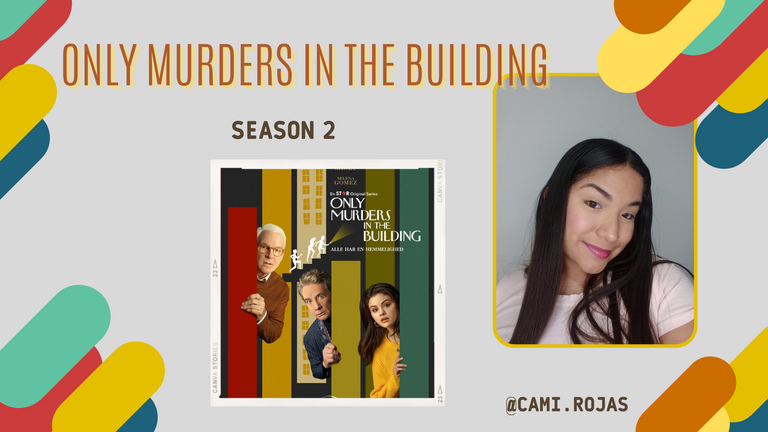 ---
Hace un tiempo les traje la reseña de la Temporada 1 de Only Murders in the Building, les dejaré la reseña aquí, la primera temporada me encanto y estaba esperando que todos los capitulos estuvieran disponibles en Star+ para poder verla; hace unos días me lance todo el maratón de esta segunda temporada y hoy necesito hablarles sobre cómo regresa esta historia.
La segunda temporada, sigue el final dejado con el asesinato de Bunny y esa icónica escena... En esta continuación nuestros 3 personajes (Mabel, Oliver y Charles) intentan resolver este misterio y además limpiar sus nombres, porque estan siendo incrimiados en este homicidio, además descubren nuevos aspectos del Arconia, este edificio con tanta historia donde ellos viven; se integran nuevos personajes, y podemos seguir conociendo a los personajes pasados.
A while ago I brought you the review of Season 1 of Only Murders in the Building, I will leave you the review here, the first season I loved it and I was waiting for all the episodes to be available on Star+ so I could watch it; a few days ago I launched the whole marathon of this second season and today I need to tell you about how this story returns.
The second season, follows the ending left with Bunny's murder and that iconic scene.... In this continuation our 3 characters (Mabel, Oliver and Charles) try to solve this mystery and also clear their names, because they are being incriminated in this murder, they also discover new aspects of the Arconia, this building with so much history where they live; new characters are integrated, and we can continue to know the past characters.
---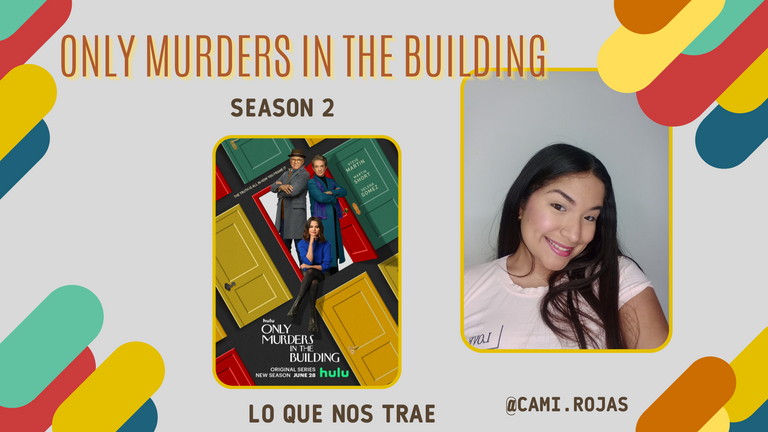 ---
Las segundas temporadas son complicadas, pero en esta serie en particular es mucho más, porque la primera temporada fue realmente muy buena, tenían que superarse con estos nuevos capítulos, y yo les voy a hablar de todo poco a poco pero desde ya les puedo decir que: LA AME, que segunta temporada más fuerte, más buena y entretenida y les voy a explicar todas las razones del porqué.
Tenemos que hablar primero sobre como se presenta la trama en esta temporada, aunque todo esta relacionado a la muerte de Bunny, también mientras se intenta resolver este misterio, podemos conocer otros detalles que nos permite conocer más de la historia de cada personaje, del edificio, todo toma mucha fuerza, y hablando del misterio como tal, yo me consumí los 10 capítulos de esta serie me los termine en toda una noche porque yo no podía imaginarme quien era el responsable, la dinámica que se crea en esta temporada es sumamente magistral y el desarrollo es aun más impecable.
Por supuesto, tengo que hablar sobre el desarrollo tan hermoso que tuvimos de los personajes, porque no solo conocimos de nuestros 3 personajes principales, sino que también sobre algunos secundarios e incluso más sobre Bunny, un personaje que parecia ser completamente plano y sin sentimientos, resulta que tenía tantos colores dificiles de describir.
The second seasons are complicated, but in this particular series is much more, because the first season was really very good, they had to overcome with these new chapters, and I'm going to talk about everything little by little but I can already tell you: LA AME, what a stronger, better and more entertaining second season and I'm going to explain all the reasons why.
We have to talk first about how the plot is presented in this season, although everything is related to the death of Bunny, also while trying to solve this mystery, we can learn other details that allows us to know more of the history of each character, the building, everything takes a lot of strength, and speaking of the mystery as such, I consumed the 10 chapters of this series I finished them in one night because I could not imagine who was responsible, the dynamics that is created in this season is extremely masterful and the development is even more impeccable.
Of course, I have to talk about the beautiful development we had of the characters, because we not only got to know about our 3 main characters, but also about some secondary characters and even more about Bunny, a character that seemed to be completely flat and without feelings, it turns out that he had so many colors difficult to describe.
---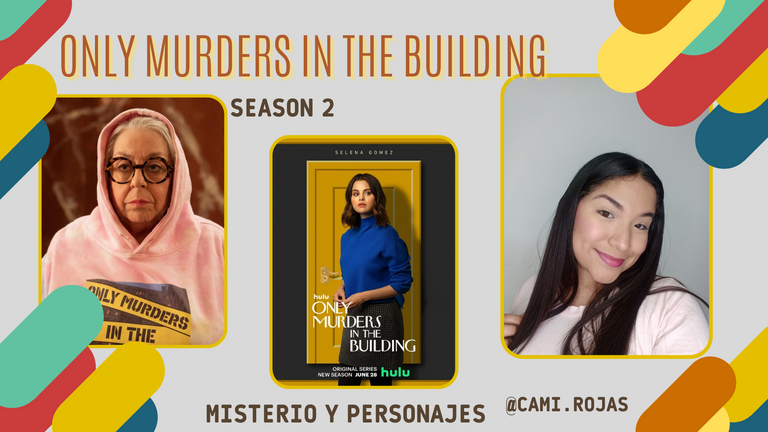 ---
Conocimos más de los miedo de Mabel y un poco sobre su historia, en la primera tempora quizá fue un poco cerrada pero en esta nueva entrega conocemos tanto de ella que casi que podemos entenderla y nos dan ganas de traspasar la pantalla para darle un abrazo. Por otro lado, podemos entender las personalidades de Oliver y Charles, conocemos a Lucy, los lazos que forman los personajes en esta temporada son ahora mucho más genuinos y la química entre los 3 es mucho más magistral que en la temporada pasada.
La estructura de los episodios, estuvo increible, incluso incluyeron ese capítulo donde conocemos un poco del día del asesinato de Bunny, con este podemos conectar más hechos sobre su muerte, debo decir que toda la construcción del misterio fue espectacular porque por un momento parecia que las cosas estab cada vez más oscuras y paulatinamente es como van tomando forma las cosas.
Tengo que hablar sobre como El Arconia, tiene demasiada importancia en la trama y parece que en esta temporada entendemos un poco más de su historia, es como si fuera un personaje más que centra toda la trama y es espectacular como parece que cada día construyes un nuevo concepto de este edificio.
We learned more about Mabel's fears and a little bit about her story, in the first season maybe it was a little closed but in this new installment we know so much about her that we can almost understand her and it makes us want to go beyond the screen to give her a hug. On the other hand, we can understand the personalities of Oliver and Charles, we know Lucy, the bonds that form the characters in this season are now much more genuine and the chemistry between the 3 is much more masterful than in the last season.
The structure of the episodes, was incredible, even included that chapter where we know a little of the day of Bunny's murder, with this we can connect more facts about his death, I must say that all the construction of the mystery was spectacular because for a moment it seemed that things were getting darker and gradually is how things are taking shape.
I have to talk about how El Arconia, has too much importance in the plot and it seems that in this season we understand a little more of its history, it is as if it were a character that centers the whole plot and it is spectacular as it seems that every day you build a new concept of this building.
---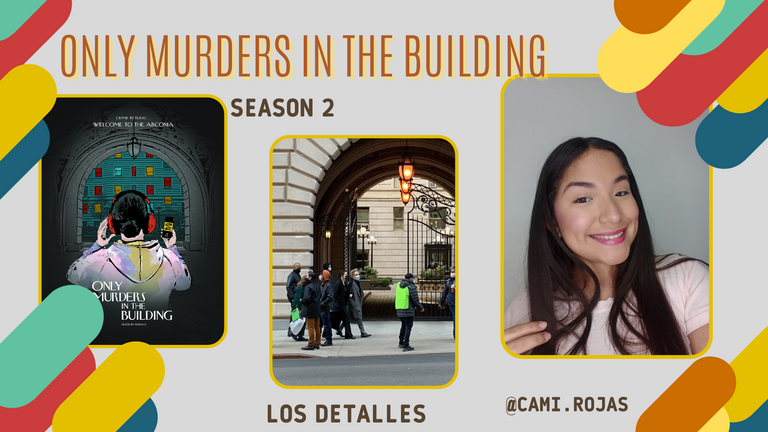 ---
Esta temporada fue toda una joya, es que la idea de la serie siempre ha sido muy atractiva porque tienes misterio, drama y comedia, que por cierto, la comedia en esta temporada fue mucho más fluido y prudente construyendo nuevamente el estilo de esta temporada. Otra cosa que me encanto fue tener los diferentes matices de hechos, cómo a veces bloqueamos las cosas en nuesra mente y nos torturamos para intentar mostrar que no somos para nada buenas personas, cómo a veces neustra mente es nuestro peor enemigo, esto fue mostrado de manera magistral.
Para cerrar con esta opinión tengo que hablar sobre el final de esta temporada, primero me encanto la estrategia que usaron para resolver todo el rompecabezas, cómo demuestran cada hecho y como también te logran engañar como espectador, el final es magistral, llegue a pensar que seria el cierre total de la historia, porque nos muestran a los personajes cumpliendo lo que tanto han pedido pero luego otro homicidio cierra la temporada y yo ya necesito que confirmen esa 3 temporada porque quiero mucho más de esta serie.
This season was a gem, the idea of the series has always been very attractive because you have mystery, drama and comedy, which by the way, the comedy in this season was much more fluid and prudent building again the style of this season. Another thing that I loved was to have the different shades of facts, how sometimes we block things in our mind and torture ourselves to try to show that we are not good people at all, how sometimes our mind is our worst enemy, this was shown in a masterful way.
To close with this opinion I have to talk about the end of this season, first I loved the strategy they used to solve the whole puzzle, how they show each fact and how they also manage to deceive you as a viewer, the ending is masterful, I thought it would be the total closure of the story, because they show us the characters fulfilling what they have asked so much but then another murder closes the season and I already need to confirm that season 3 because I want much more of this series.
---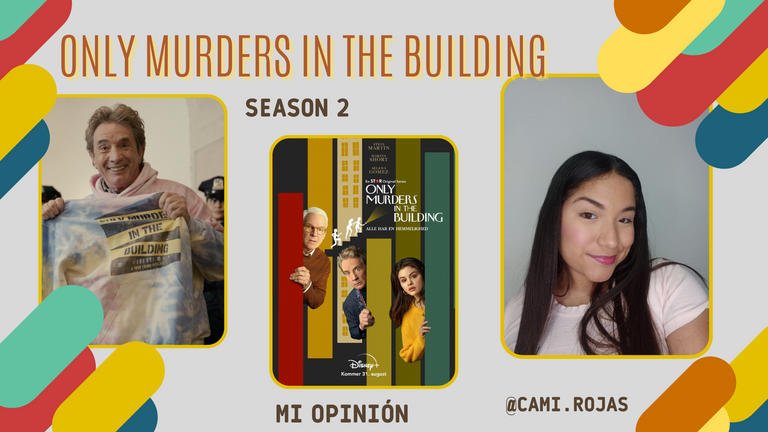 ---
---
Espero que les haya gustado este post. Nos leemos pronto.
I hope you liked this post.
See you soon.
---
---

---
---
---