Secrets to look more elegant| Fashion Tips [ESP/ING]
¡Hola, Comunidad de Hive!
Hello, Hive Commnunity!
---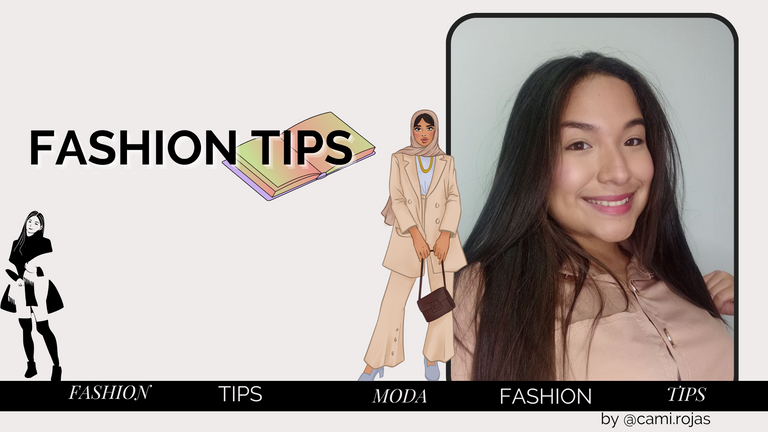 ---
La elegancia es un elemento subjetivo desde mi punto de vista, pero puedo decirles que para mi es lucir armoniosa y también segura de nosotros mismos, es como varios puntos que se juntan y nos hacen ver muy estilisados y armoniosos. La elegancia es un elemento que podemos colocar en práctica todos los días, o por el contrario, para ocasiones especiales, por mi parte del día a día voy muy sencilla pero siempre que tengo una oportunidad de ser elegante me gusta usar diferentes tips que hoy voy a compartir con ustedes.
Elegance is a subjective element from my point of view, but I can tell you that for me is to look harmonious and also sure of ourselves, it is like several points that come together and make us look very stylish and harmonious. Elegance is an element that we can put into practice every day, or on the contrary, for special occasions, for my part of the day to day I go very simple but whenever I have an opportunity to be elegant I like to use different tips that today I will share with you.
---
1| Usar colores neutros
1| Use neutral colors
---
---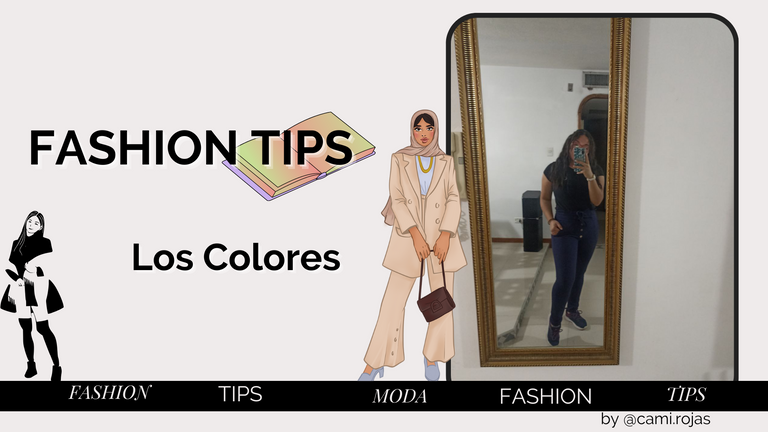 ---
Bueno para nadie es un secreto que los colores neutros, como el blanco, beige e incluso el negro pueden ser un perfecto macth para verse muy elegante, ya sea que elijas combinarlo con otros colores neutros, llevarlo de manera unicolor o resaltar algún color. Yo no soy una persona de blancos pero me gusta más irme por looks negros, casi siempre me gusta llevarlo en la parte de arriba y un pantalón oscuro, para retormarlo quizá en los zapatos y resaltar con accesorios.
Los colores neutrales también son muy buenos para estilizar nuestra figura, ahora que tengo unos cuantos kilos extras me gusta usarlos muchas veces para estilizarme.
Well, it's no secret that neutral colors such as white, beige and even black can be a perfect macth to look very elegant, whether you choose to combine it with other neutral colors, wear it in a unicolor way or highlight a color. I'm not a white person but I like to go for black looks, I almost always like to wear it on the top and a dark pants, to retake it maybe in the shoes and highlight it with accessories.
Neutral colors are also very good to stylize our figure, now that I have a few extra kilos I like to use them many times to stylize me.
---
2| Evitar los estampados
2| Avoid prints
---
---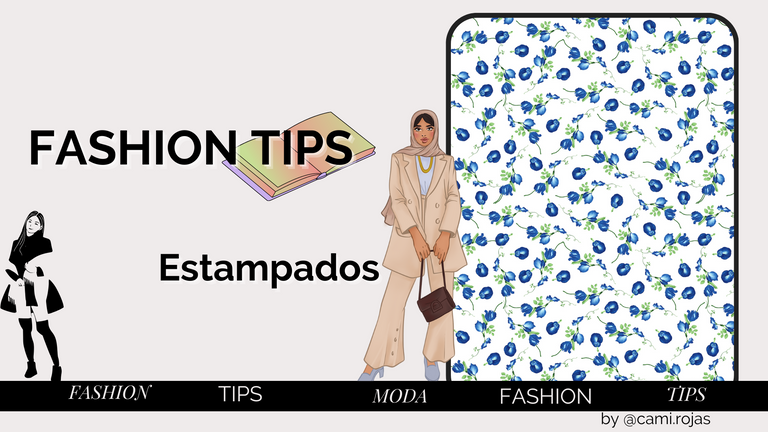 ---
No soy una persona fanatica de los estampados, me gustan más las texturas, pero tengo alguna que otra prenda que me gusta estampada y cuando queiro dar la impresión de ser una persona elegante las evito por complero, prefiero hacer combinaciones de un mismo color pero en diferentes tonos, esto da mucha armonía y por ende logra hacer que cualquier look se vea sumamente elegante.
I am not a fan of prints, I like textures more, but I have some other garments that I like printed and when I want to give the impression of being an elegant person I avoid them completely, I prefer to make combinations of the same color but in different tones, this gives a lot of harmony and therefore manages to make any look look look extremely elegant.
---
3| Evitar lo deportivo
3| Avoiding sports
---
---
---
Yo soy una persona que ama ir deportiva del diario pero cuando se trata de elegancia, estoy muy consiente de que lo deportivo o lo sport no funciona mucho, así que en vez de usar calzado deportivo, opto por cosas mucho más elegantes, no tiene ajuro que ser tacones pero si estan a la disposición sería siempre una buena opción, porque normalmente los tacones estilizan la pierna y hace que nos veamos más altas en general.
I am a person who loves to go sporty but when it comes to elegance, I am very aware that sporty or casual doesn't work that much, so instead of wearing sporty shoes, I opt for much more elegant things, it doesn't have to be heels but if they are available it would always be a good option, because normally heels stylize the leg and make us look taller in general.
---
4| Bolsos pequeños
4| Small bags
---
---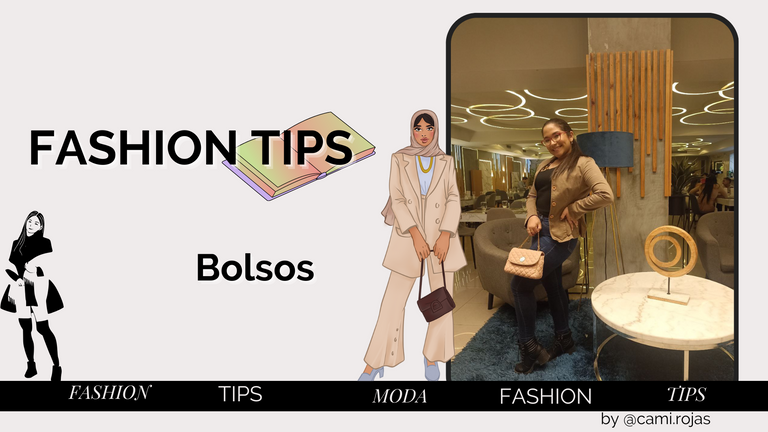 ---
Sé que por ejemplo para ir a la universidad la mejor opción es ir con un bolso grande que nos permita guardar todas nuestras cosas, pero cuando hablamos de eventos o cosas mucho más elegantes, se ve muchísimo mejor un bolso pequeño y discreto de preferencia unicolor que un bolso un poco más grande, aunque este aspecto también va a depender mucho de nuestras necesidades.
I know that for example to go to college the best option is to go with a large bag that allows us to keep all our things, but when we talk about events or much more elegant things, it looks much better a small and discreet bag preferably unicolor than a slightly larger bag, although this aspect will also depend on our needs.
---
5| Menos es más
5| Less is more
---
---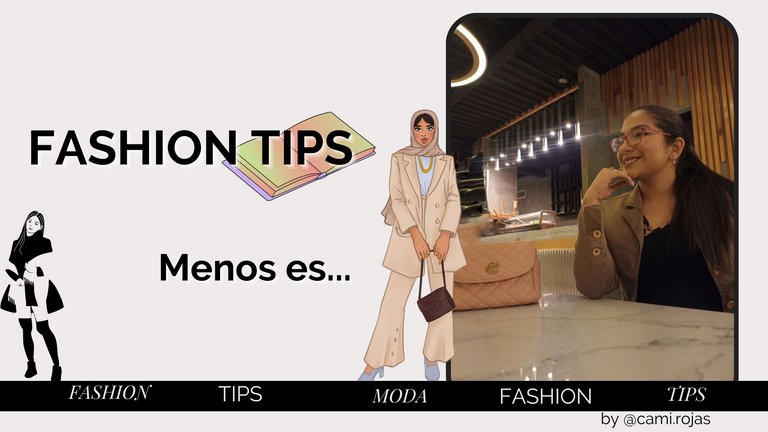 ---
Yo sé que a veces tenemos tantas cosas lindas en cuestión de accesorios que queremos tenerlas todas, pero siempre será mejor optar por algo más delicado en cuestión de accesorios, dependiendo de la paleta de colores que menejemos en el look podemos combinarlos, por ejemplo, a mi me encantan los accesorios dorados y nunca dejo pasar una oportunidad para llevarlo, tampoco es necesario tener las manos full de cosas, con un simple detalle bastará.
I know that sometimes we have so many beautiful things in terms of accessories that we want to have them all, but it is always better to opt for something more delicate in terms of accessories, depending on the color palette that we menejemos in the look we can combine them, for example, I love gold accessories and never miss an opportunity to wear it, it is not necessary to have your hands full of things, with a simple detail will suffice.
---
Definitivamente la manera en la que nos vestimos es algo muy personal, que tiene que ver directamente con nuestro estilo y personalidad, la verdad estos no tiene que ser tips que todo el mundo aplique porque cada quien decide como vestirse y cual es la impresión que quiere dar, la moda es libre, pero siempre es bueno compartir lo que sientes que te funciona.
Espero que les haya gustado y ayudado este post.
Nos leemos pronto.
Definitely the way we dress is something very personal, that has to do directly with our style and personality, the truth is that these do not have to be tips that everyone applies because everyone decides how to dress and what is the impression you want to give, fashion is free, but it is always good to share what you feel that works for you.
I hope you liked and helped this post.
See you soon.
---
---

---
---
---