Types of Content Creators in Hive [ESP/ING]
¡Hola, Comunidad de Hive!
Hello, Hive Commnunity!
---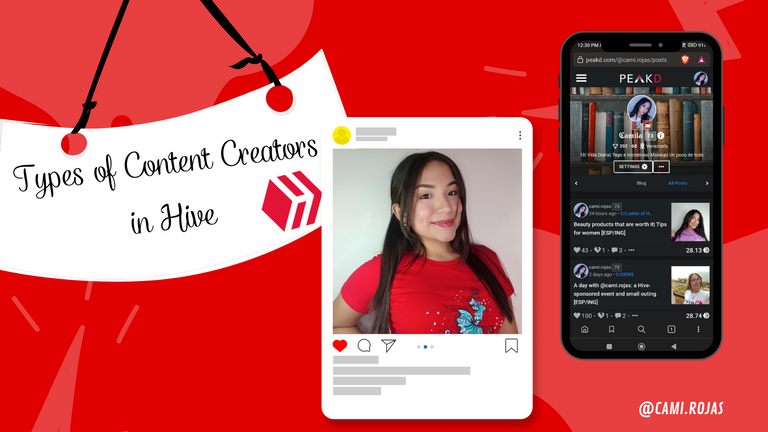 ---
Los creadores de contenido podemos tener diferentes tipos de personalidades y maneras de exponer muestro contenido, en definitiva no influye si creamos contenido para otras plataformas podemos estar de acuerdo que somos todos diferentes; la verdad yo solo creo contenido para Hive así que no pudiera hablar sobre la experiencia en otras redes pero si puedo decirles los diferentes tipos de Creadores de Contenido en Hive.
Content creators can have different types of personalities and ways of exposing our content, in the end it doesn't matter if we create content for other platforms we can agree that we are all different; actually I only create content for Hive so I couldn't talk about the experience in other networks but I can tell you the different types of Content Creators in Hive.
---
1| Los que crean con tiempo
1| Those who create with time
---
---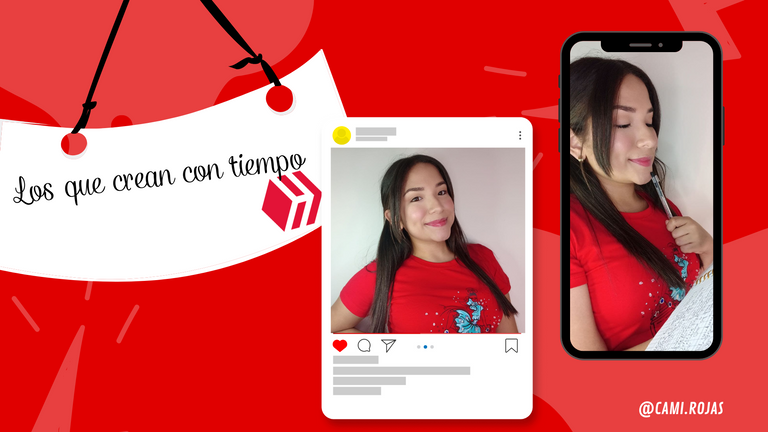 ---
Yo soy parte de este grupo, los que crean contenido anticipadamente y se planifican; hay contenidos que llevan mucho tiempo en crear, ya sea en el proceso creativo, en la producción o en el diseño del mismo. Pero la verdad es que estos creadores que lo hacen todo con tiempo (me incluyen) pueden manejar un poco más su tiempo, pero siempre hay cosas que se salen de control.
I am part of this group, those who create content in advance and plan ahead; there is content that takes a long time to create, either in the creative process, in the production or in the design of it. But the truth is that these creators who do everything with time (including me) can manage their time a little more, but there are always things that get out of control.
---
2| Los que prefieren la adrenalina
2| Those who prefer the adrenaline rush
---
---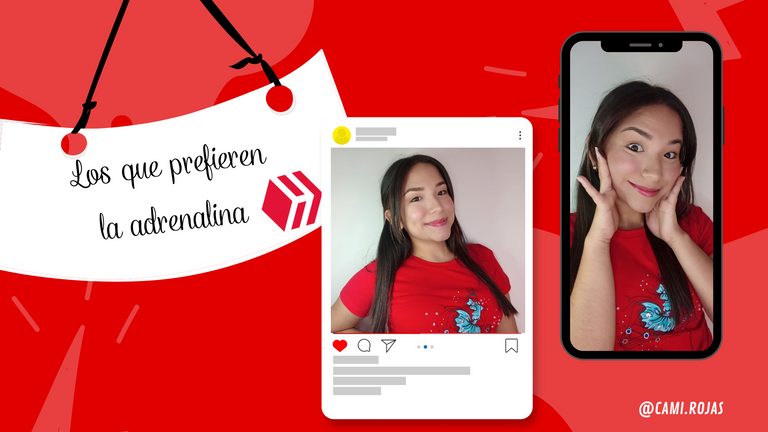 ---
También soy yo, a veces hay cierto tipo de contenido que se hace rápidamente como las recetas o los maquillajes entonces salen mejor cuando se hacen de forma espontanea. La adrenalina es muchas veces lo que nos hace ser creadores que aunque impulsivos se dan los resultados más bonitos y verdaderos. A veces hay que dejarse llevar en la creación para que salgan cosas realmente increíbles. Así que este tipo de hivers son los que hacen todo a última hora pero que les sale increíble.
It's me too, sometimes there are certain types of content that are done quickly like recipes or makeovers so they come out better when they are done spontaneously. Adrenaline is often what makes us be creators and although impulsive, the most beautiful and true results come out. Sometimes you have to let yourself go in the creation to get really amazing things. So this type of hivers are the ones who do everything at the last minute but it turns out amazing.
---
3| Los que son muy abiertos con su vida personal
3| Those who are very open about their personal life
---
---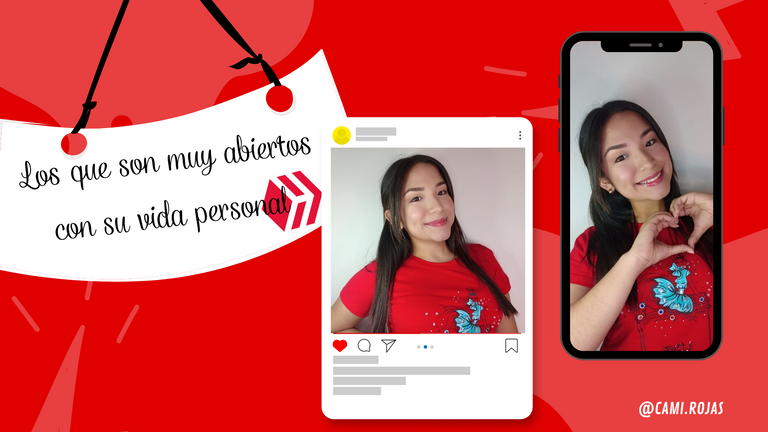 ---
Hay creadores que realmente se dedican a documentar personalmente su vida, lo respeto muchísimo porque es complicado abrirse esa forma por muy poco o mucho que alcance tu contenido siempre expones un pedazo de ti en el contenido. La verdad también disfruto mucho de este tipo de contenido y aunque no soy la más experta intento en ocasiones especiales compartirles un poco de mi vida personal.
There are creators who really dedicate themselves to personally document their lives, I respect that a lot because it is complicated to open up that way, no matter how little or how much your content reaches, you always expose a piece of yourself in the content. The truth is that I also enjoy this type of content and although I'm not the most expert I try on special occasions to share a little bit of my personal life.
---
4| Los que se dedican a un contenido específico
4| Those who are dedicated to a specific content of content
---
---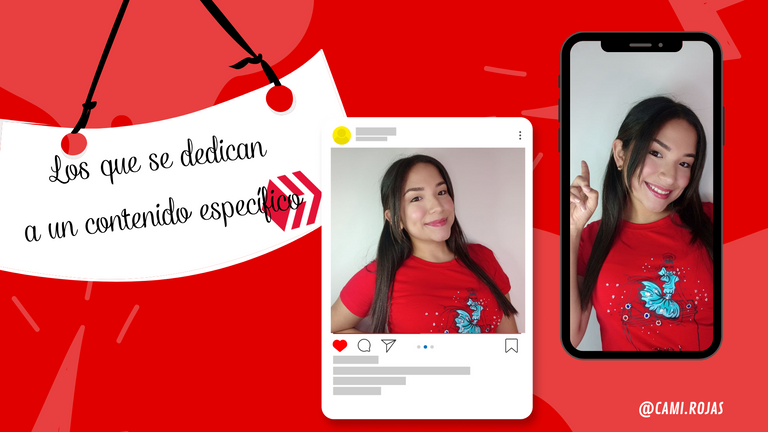 ---
De un lado de la caratula, tenemos a los que solo se dedican a comida, maquillaje, un nicho en especifico en el cual crean y que muy muy pocas veces se salen de este espacio. Admiro muchísimo a las personas a las que muestran su arte, se apasionan de él y son firmes en lo que les gusta hacer; la verdad este tipo de creadores hacen cosas espectaculares que me gusta consumir.
On one side of the spectrum, we have those who are only dedicated to food, makeup, a specific niche in which they create and very rarely leave this space. I admire very much the people who show their art, are passionate about it and are firm in what they like to do; the truth is that this type of creators make spectacular things that I like to consume.
---
5| Los que hacen de todo un poco
5| Those who do a little bit of everything
---
---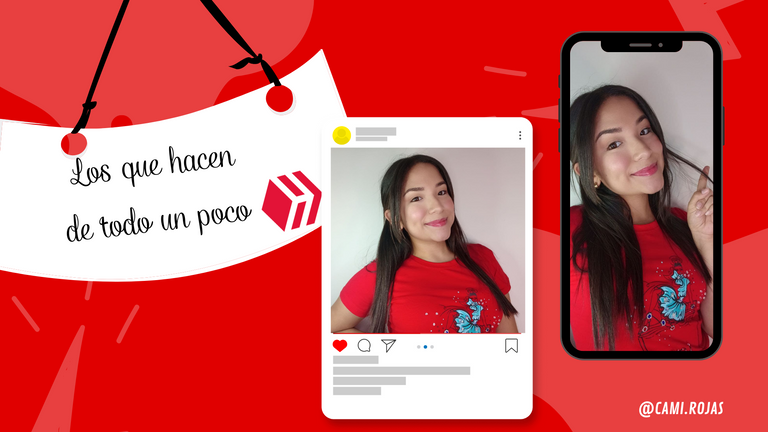 ---
En este nicho también entro yo, creo que comencé un poco encasillada en un nicho pero después poco a poco me fui alimentando de muchos conocimientos y me entro la curiosidad por hacer cosas nuevas. Así que me encanta siempre que puedo salirme de mi zona de confort. El contenido de todo un poco es lo que crea a un hiver o creador con muchos conocimientos y que sabe siempre adaptarse a nuevos contextos y cambios.
In this niche I also enter, I think I started a little bit pigeonholed in a niche but then little by little I was feeding myself with a lot of knowledge and I became curious to do new things. So I love to get out of my comfort zone whenever I can. The content of a little bit of everything is what creates a hiver or creator with a lot of knowledge and who always knows how to adapt to new contexts and changes.
---
Los tipos de creadores de contenido pueden ser muchísimo más pero yo he reunido en este post los que más veo en nuestr comunidad,y también algunos de los tipos con lo que yo me identifico. Crear contenido se converte muchas veces en una gran virtud.
Espero que les haya gustado este post.
Nos leemos pronto.
There are many more types of content creators, but I have gathered in this post the ones I see the most in our community, and also some of the types I identify with. Creating content often becomes a great virtue.
I hope you liked this post.
See you soon.
---
---

---
---
---