Liz Truss gets lucky - wholesale natural gas prices fall in the UK
A big part of the market tantrum over the Liz Truss/Kwasi Kwarteng budget was over the cost of the energy price freeze. Some estimates, using the worst case scenario, put it at £150 billion.
But here's what's been happening to natural gas prices in the UK: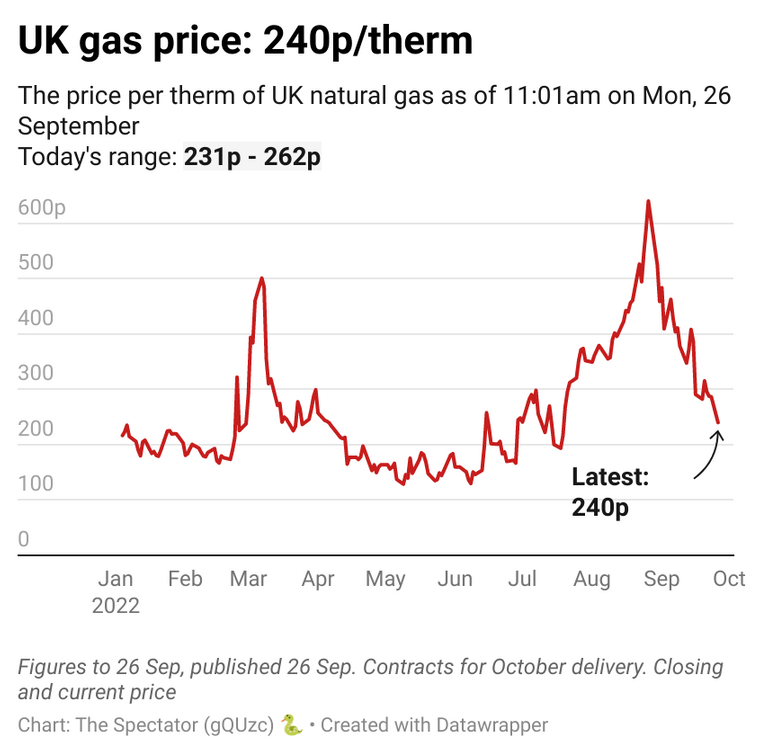 source
Britain has a lot of gas: it produces it's own North Sea gas. It has gas coming in from Norway through a pipeline governed by long term contracts signed years ago. And gas coming in from Qatar also on long term contracts.
In the summer, the EU was frantically importing some of this gas to fill their storage, pulling prices in Britain up.
But the storage is now full. And Britain is experiencing a mild autumn. I haven't yet put my heating on as it is a balmy 19C on the south coast.
If the weather remains good and gas prices low, bills should fall below the cap and the government won't have to borrow anything. So the tantrums over £150 billion look misplaced.
---
---