Curation-Cartel: On route to be the biggest curator in Hive-Engine Tokens
With the current hype about the Hive Snapshot for Ragnarok and SPK network, there is also a lot of attention on the CARTEL project.
My main focus this time is the Curation-cartel and I'll be going in-depth about how unique it is and the possibility to be the top curation in H-E tokens.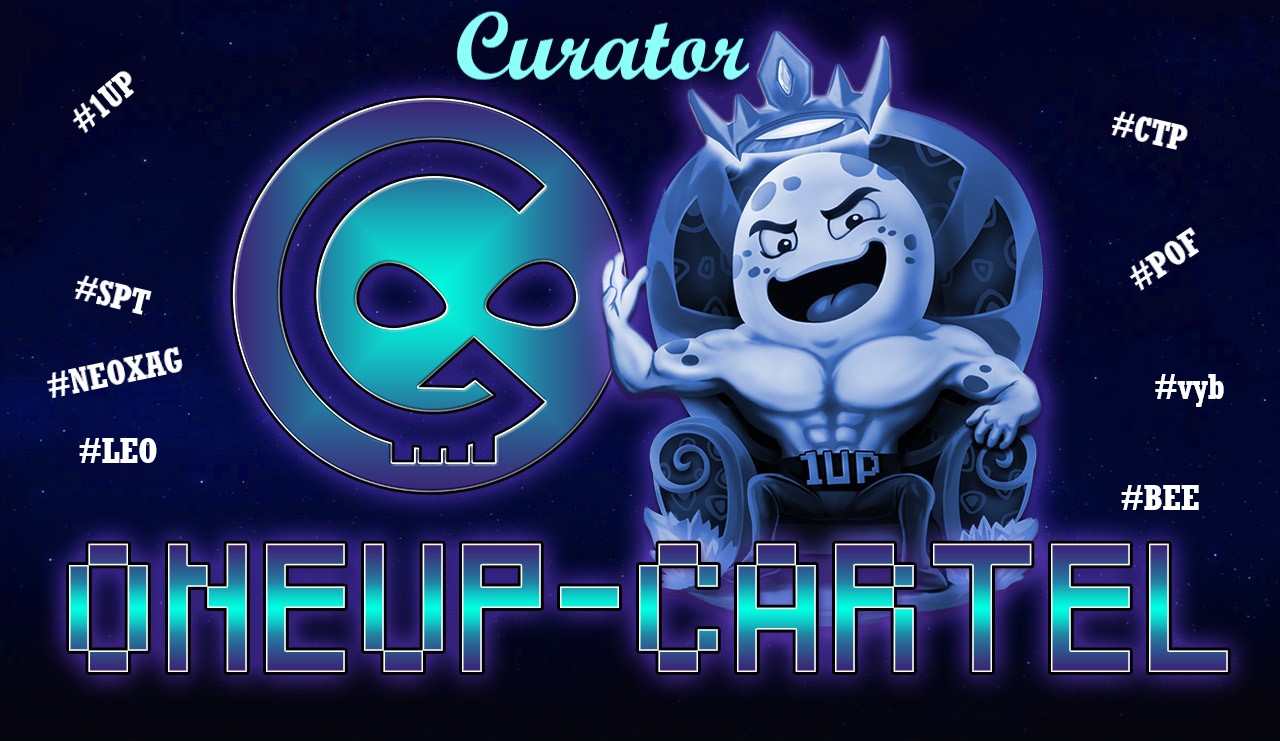 Image source from 1UP official discord server.

What is Curator-Cartel?
You'll find in depth informations in this post . As the cartel project goal "One Cartel To Rule Them All", it offers a variety of accounts to delegate your staked tokens as shown in this list:
#Oneup
#LeoFinance,
#SPT via monster-curator
#CTP,
#CINE,
#PALnet,
#ProofOfBrain,
#Archon,
#NeoxAG,
#Hive-Engine for BEE token
and #vyb for vybrainium token (added recently and not included in the original table).
Everyone knows how BIG monster-curator is and how juicy its upvote is, of course the Strongest account on the SPT tribe! Curator cartel is aiming to do the same with all the tokens I've mentioned on this list!
oneup-curator took the lead recently being the biggest stakeholder sitting at 452K ONEUP received in delegation (just behind oneup-marketing) with a massive 400 ONEUP upvote at full power!
It's only a matter of time until the other tribes curator service will catch up to the top spots!

The One-of-a-kind Curation Cartel Bot
Upvotes are made by the founders, flauwy, and the designed curators, like sketchygamerguy, he's amazingly everywhere and spends a lot of time on curating great contents, just don't mention them for only the sake of getting an upvote.

Here's the comment that shows up under your blog when you receive an upvote from the cartel, usually done when the curators use the !1UP command.
I've been curious about how the bot operates and came up with some cool conclusions:
It follows the tags that you've used: that means that if I use, for example the:
That's NOT by any means a reason to abuse the tags:
The command can determine the upvote power of the curation!:

!1UP : means that you'll get upvoted by all the cartel family at 70% power
!1UP 30: (what I got in my last post) means that you'll get upvoted by all the cartel family at 30% power
!1UP 100: I've only seen Flauwy using it (so maybe it's restricted only to founder?) and it means that you'll get upvoted by all the cartel family at 100% power

You'll get also some !PIZZA.
Posting on the Oneup front end get you a HIGHER chance of getting noticed by the curators!
Don't forget that you can delegate to the cartel family to make it produce bigger rewards and better support great contents.

How I get upvoted and What fo I earn?
Quality over Quantity! That's the essence of providing a great blog post! this is literally mining with your brain
Reading other members contents, I've learned a lot from reading and you get to learn how to make proper and attractive formatting: check out @libertycrypto27 and @hollowknightgod blogs
Posting about what you got from your daily quest on splinterlands (that's what I did when I first joined) won't get you upvotes nor other member's attention.
Here are some advice from SketchyGamerGuy on discord that might come in handy:
Let's suppose you posted about splinterlands and used #oneup, #spt, #leo and #pof, you got curated with the general 1UP tag, that means at 70% power: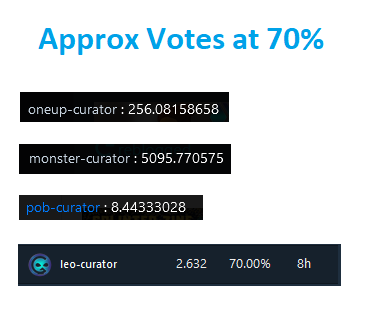 OneUp and SPT votes are sky high! Let's hope the other tribes will catch up soon!

I hope you got to know a bit more about the Cartel curation, probably flauwy will do an official update about it and uncover some details about the selected curators and who knows, maybe he got another surprise for us! Stay tuned :D
---
---