Spinterland's Rent-A-Deck Project - Day 10
This is day 10 of my Splinterlands Project #RAD (Rent-A-Deck Project).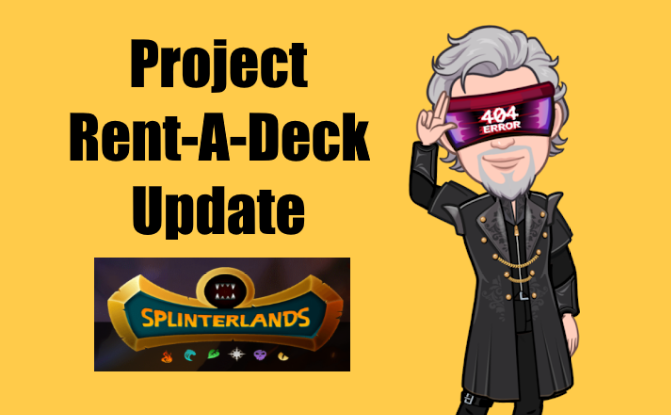 Status Update
So today has been a bit easier and I'm back to about 50-50 winning. I'm right at the edge of Gold III and Gold II, and have bounced back and forth a couple of times.
Guests and Rewards
I drew Death as my quest which is one of my worst decks so I changed it. Just my luck it came back as a Neutral quest which I'm also bad at since I rely heavily on neutral cards. But I was able to get through it with out too many losses.
I do much better when I'm not working on the quests because I don't stuck having to play in ways that my deck isn't built for.
One of my favorite cards to use (in the right setting) is exploding dwarf. There are only a few cases where he is worth using but when he can be played he does some serious damage. In this fight melee can attack from any position. I placed him in the middle of my hand and prayed that my opponent didn't play an opportunity card. Turns out the opponent didn't play an opportunity monster, and the dwarf was pretty secure in his spot in the middle.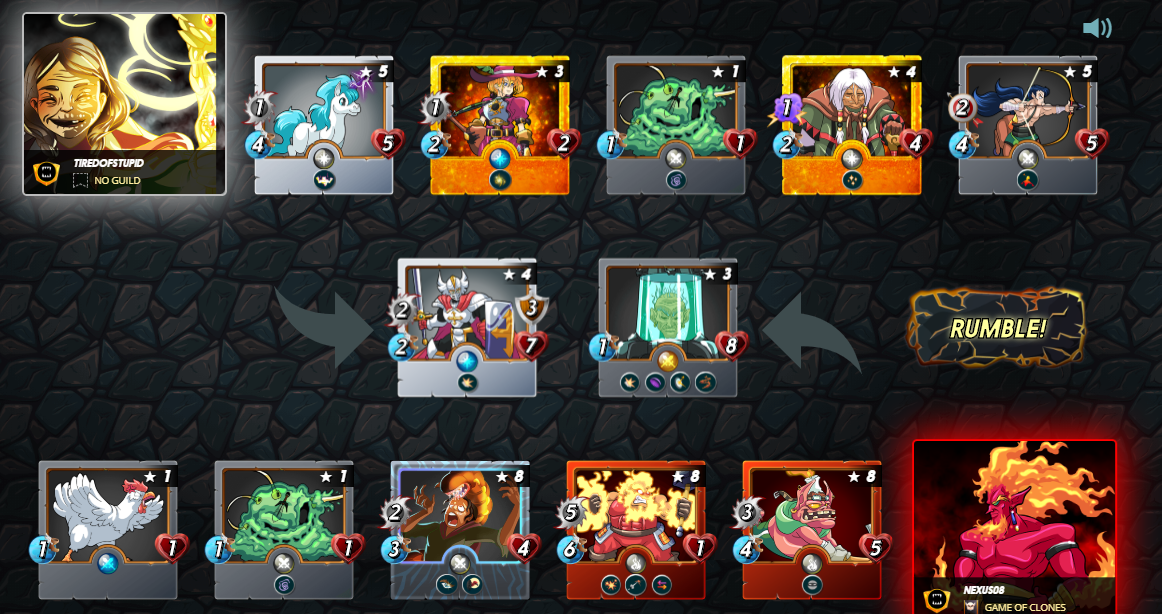 (Watch Replay)
He just about took about the whole lot of them single handed.
My quest rewards were decent. A bit of DEC and two cards, one a rare.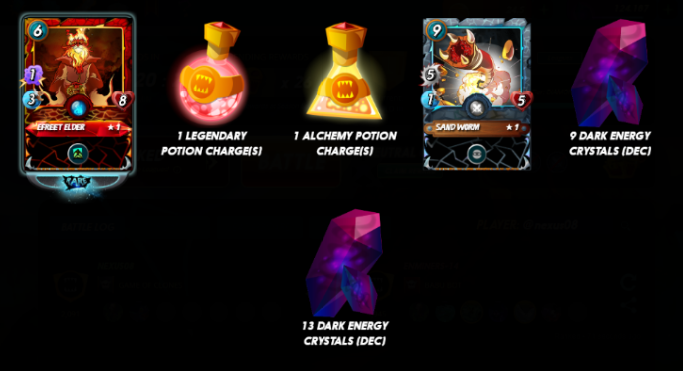 Deck Changes
I bit the bullet and got myself an Earth summoner. I ended up just going with a Wizard of Eastwood, which isn't what I really wanted but the Earth Sommoners were pricey so he will have to be the guy for now.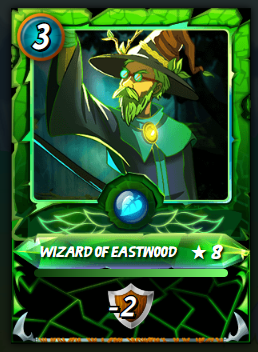 I picked up a nice tank to go with him.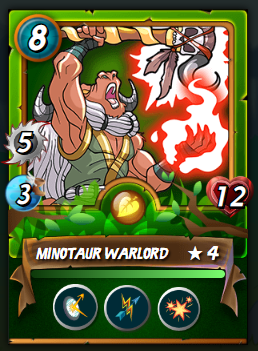 And then I had to get this guy since he had been kicking my butt.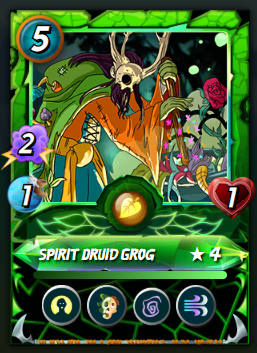 With that I should be good to go for just about any quest except Death. Neutral will still be a bit tough, but I should be able to get through it with either Fire, Water, and Earth now.
Are You Playing?
Are you playing Splinterlands? If so, drop me a note with some ideas on what cards I should be looking to get. If not, consider signing up using my referral code - https://splinterlands.com?ref=nexus08
Thanks For Reading
I hope you find this project interesting and come back tomorrow to see how the project is going.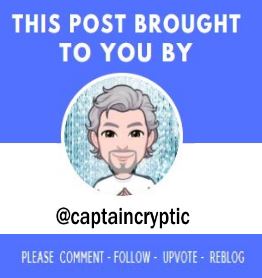 Disclaimer
I'm not a financial advisory and this is not financial advice, these are just my thoughts. DYOR and all investments have risk. Splinterlands is a game, not an investment. Yada yada.
---
---