Spinterland's Rent-A-Deck Project - Day 7
This is day 7 of my new Splinterlands #RAD (Rent-A-Deck Project).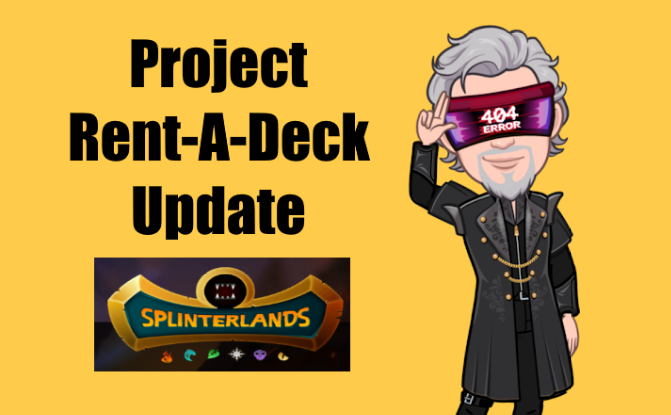 Status Update
Yesterday I posted that I thought I would be able to earn enough DEC to sustain my #rad deck. Well I can say I'm positive I can earn enough DEC now. I earned 1800 DEC yesterday, around 50 DEC per win. I had a very strange stretch where I got surrender after surrender after surrender. I didn't mind one bit.
I also managed to work my way back in to Gold II. About half way to Gold I.
Guests and Rewards
Yesterday I completed two quests, one from the night before that I wasn't able to complete and then the new quest.
For my first quest I drew a Death splinter, which is my worst splinter by far so I hit the "new quest" button as fast as I could, and ended up with a snipe mission which was much better. None the less, I struggled mightily getting beat like a drum. Like I said, there were a lot of really good players working their ways back up the chart too and seemed like no weak players. But the next morning I went back at it and bang, bang, bang. I was done.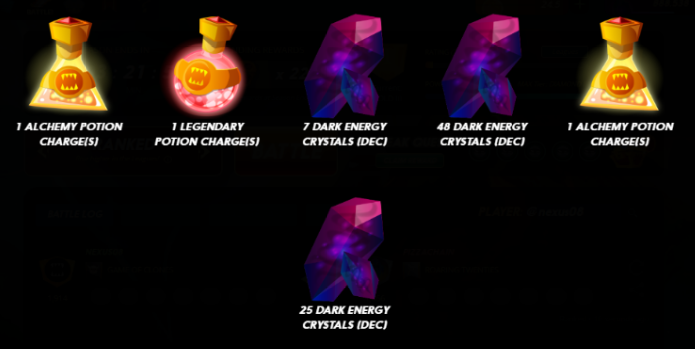 Meh. Got some DEC, but no cards.
For my next quest I pulled Fire splinter which is one of the two decks I've focused on so far. I was able to make it through that farily easily and managed to get back into Gold III (yes, I got beat down to Silver the night before).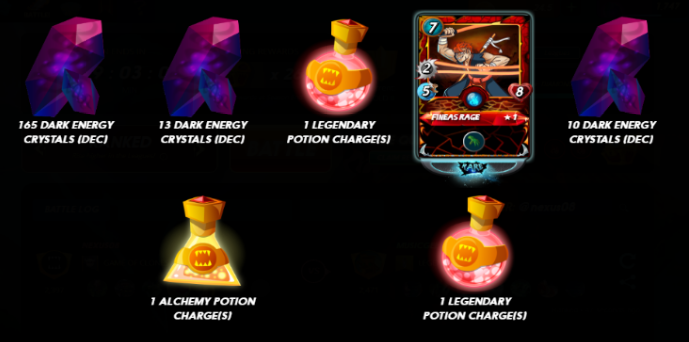 My Current Rent-A-Deck
No changes to my #rad deck. I will probably pick up some more cards soon but right now I'm holding pat.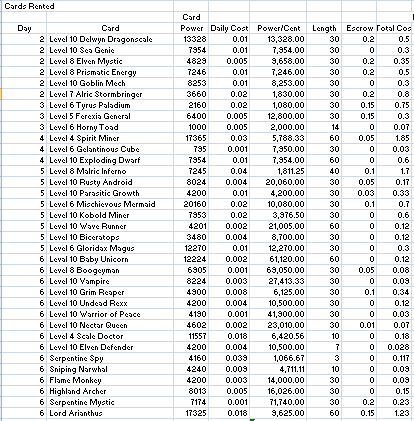 Are You Playing?
Are you playing Splinterlands? If so, drop me a note with some ideas on what cards I should be looking to get. If not, consider signing up using my referral code - https://splinterlands.com?ref=nexus08
Thanks For Reading
I hope you find this project interesting and come back tomorrow to see how the project is going.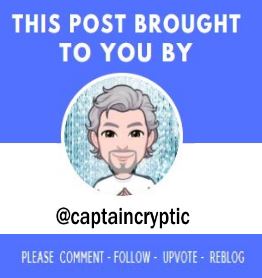 Disclaimer
I'm not a financial advisory and this is not financial advice, these are just my thoughts. DYOR and all investments have risk. Splinterlands is a game, not an investment. Yada yada.
---
Posted via proofofbrain.io
---
---